What's up with… Vodafone, 5G in India, Huawei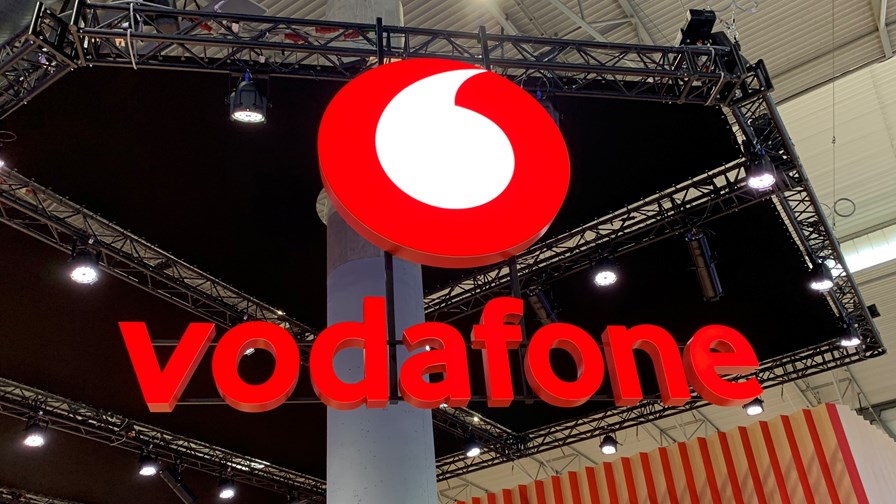 Vodafone is closing in on an M&A deal in Spain
India's operators need to get a return on their 5G investments
Huawei's sales are on the rise
In today's industry news roundup: Reports suggest Vodafone is nearing a deal to sell a stake in its Spanish operations; India's two main telcos have invested a fortune in their 5G networks, but questions have now arisen as to how they get a return on that capital expenditure; Huawei isn't just surviving, it's thriving, its latest sales numbers suggest; and much more!
Vodafone's efforts to find a solution for its Spanish business are gathering pace. Just over a month after UK-based telecom investment company Zegona Communications confirmed it was in talks with the telco group over a potential takeover of Vodafone Spain, a Bloomberg report now suggests that Vodafone is close to selling at least 50% of its Spanish operation. The deal would reportedly value the asset in excess of €5bn. According to the media report, Zegona has beat rival bidders, including private equity firm RRJ Capital, and the two are now finalising the details of the deal. Vodafone's business in Spain was put under a "big review" by CEO Margherita Della Valle who took over on a permanent basis in April.
India's government wants telecom services across the nation to remain "the most affordable" on earth, Ashwini Vaishaw, the country's cabinet minister for railways, communications, electronics and information technology, told delegates at the India Mobile Congress event. It's a laudable intent and India has big plans to capitalise on the massive investments made in the sector over recent years. However, it is the very extent of those investments – around 400,000 5G base stations have been deployed and around $36bn has been spent on the networks and spectrum licences – that could prevent that 'most affordable' goal from being met. The influential Cellular Operators Association of India (COAI) recently reported that ever since the country's two main mobile operators (Reliance Jio and Bharti Airtel) launched 5G services in October of last year, they have been unable to monetise them. The COAI has calculated that average revenue per user (ARPU) will have to rise from its present level of between 140 and 200 Indian rupees per month (US$1.42 and $2.40) to between 270 and 300 rupees a month, ($3.24 and $3.60) – and stay at that level (or above it) for a minimum of at least the next three years – if operators and service providers are to make even the smallest returns on the huge investment they have been making on state-of-the-art telecoms technology. The trouble is that huge swathes of the Indian population will be unable to afford such increased tariffs and will, perforce, not sign up for 5G services. To date, neither Bharti Airtel or Reliance Jio, which between them have already signed up more than 100 million 5G customers and reach 85% of India's population with 5G services, have not even attempted to charge for 5G data usage, in the sensible expectation that to do so now could kill-off the goose that should, eventually, lay them innumerable golden eggs. The situation in India has put a greater focus on whether large traffic generators, such as cloud services giants Amazon, Google and Microsoft, should contribute to the operators' capex bills – the COAI's director general S P Kochhar, who was also speaking at the India Mobile Congress, claimed that 80% of 5G application traffic is being generated by just four or five "large entities" that should be contributing towards network costs, a position that is understandably opposed by the technology giants and their lobby groups. Meanwhile, another operator, state-owned BSNL, is concentrating on the deployment of its 4G network and says an upgrade to 5G will eventually happen, but not until "later". Elsewhere, the debt-ridden lame duck that is Vodafone Idea has claimed it will expand its 4G footprint now and roll out 5G at some unspecified point in the near future – if it survives that long. Looking optimistically to the distant but sunlit golden uplands of the future, Vaishnaw noted during his India Mobile Congress address that "from the government side we are very clear. We would like telecom service to continue to remain the most affordable in the entire world and today, among all large economies, India's telecom sector is the most affordable telecom sector." To put things into perspective in terms of how comparatively low Indian's ARPU is, the global figure is in the range of 600 to 850 rupees ($7.20 to $10.20). He added that the government has set a target for India "to take leadership" in 6G, saying that the government's Bharat 6G Vision has been "accepted" as a putative standard by the International Telecom Union (ITU) and work on the development of a distinctive Indian version of 6G has already started. He made no mention of monetising it.
Still in India… Reliance Jio has chosen the India Mobile Congress to demonstrate the latest addition to its broadband services portfolio – JioSpaceFiber. As TelecomTV recently reported, Jio is putting a lot of effort into its broadband services and has already launched the fibre-to-the-premises service JioFiber, and a fixed wireless access (FWA) service, JioAirFiber. Now it is adding JioSpaceFiber, which it boldly proclaims to be a "gigabit broadband" service, courtesy of its partnership with satellite giant SES, with which it formed a joint venture, Jio Space Technology, in early 2022. What makes this different from the many other satellite broadband services cropping up all over the world, including the one to be launched across India by Jio's main domestic rival Bharti Airtel next month, is that this does not rely on a low-earth orbit (LEO) satellite network. Instead, this is provisioned by SES's medium-earth orbit (MEO) constellation, and the service has already been set up in four remote locations to show how satellite-based broadband services can reach anywhere and help to bridge the digital divide. "Jio has enabled millions of homes and businesses in India to experience broadband internet for the first time. With JioSpaceFiber, we expand our reach to cover the millions yet to be connected," boasted Reliance Jio chairman Akash Ambani. "JioSpaceFiber will allow everyone, everywhere, to fully participate in the new digital society with gigabit access to online government, education, health, and entertainment services," he added. The cost of the service wasn't shared, but Reliance Jio is promising it will be "highly affordable". Read more.
Huawei Technologies has reported a 2.4% year-on-year increase in revenues for the first nine months of 2023 to 456.6bn renminbi ($62.5bn) and a net profit margin of 16% for the period. The vendor's current chairman, Ken Hu, noted that the financial performance is "in line with forecast," and that Huawei will "continue to increase our investment in R&D to make the most of our business portfolio and take the competitiveness of our products and services to new heights." Despite being edged out of many markets and subject to many trade restrictions, Huawei is still, by far, the largest telecom technology vendor in the world – see Huawei still reigns over growing telecom equipment sector.
Telecom Italia (TIM), which is in the process of reviewing a takeover offer from private equity firm KKR for its fixed line access network assets (aka NetCo), has received a letter from some shareholders suggesting an alternative asset divestment plan. Merlyn Advisors and RN Capital Partners, which according to Reuters represent shareholders holding less than 3% of TIM's stock, are proposing that TIM should hold onto its fixed access network, as well as its enterprise services division, and instead sell its successful Brazilian operations and its domestic retail services business. The suggestion carries some weight as Stefano Siragusa, a former Telecom Italia head of networks who left the company following a disagreement about the telco's new strategy, is the founder and managing partner at RN Capital Partners. The TIM board issued a note to say it had received the "communication" from the investment firms, but reminded all investors that the plan to sell NetCo "is in line with the plan unanimously approved by the board of directors and presented at the Capital Market Day in July last year," and that the KKR offer, believed to be worth €23bn, is on course to be discussed at board meetings on 3 and 5 November. The alternative plan suggested by Merlyn Advisors and RN Capital Advisor isn't likely to turn many heads – in fact, the Italian government, which indirectly holds a stake of about 10% in Telecom Italia via state lender CDP and is supporting KKR's bid, quickly rejected the proposal as not being worthy of consideration, Bloomberg reported. However, the emergence of an alternative plan backed by some shareholders shows how many differing views there are among TIM's investors: Indeed, the largest of the Italian telco's shareholders, French media giant Vivendi, is not supportive of KKR's offer for NetCo mainly because of a disagreement over valuation. This saga doesn't look like it will be ending any time soon…
KKR, the investment giant that is looking to acquire Telecom Italia's fixed network unit, is making further strides in the telecom realm with a $400m investment into Malaysia-based subsea telecommunications cable services provider OMS Group. While no further details of the deal have been disclosed, KKR noted that the step is aligned with its "conviction in the role digitalisation plays" in the "burgeoning internet economy" in South-east Asia. The investment will be used to expand OMS Group's fleet size and capabilities, and will finance subsea cable routes to meet rising data traffic demands. KKR's director of infrastructure, Projesh Banerjea, commented that the investor's solution to accelerate OMS Group's growth "builds on long-term secular tailwinds in the region, including increased data consumption, enterprise cloud needs, a focus on digitalisation by governments, and a booming digital economy". KKR has previously invested in Singtel's datacentre platform, and Pinnacle Towers, a digital infrastructure platform in Asia with a "strong focus" on the Philippines. Find out more.
Virgin Media O2 (VMO2) is in the final stages of selling part of its 50% stake in UK mobile towers business Cornerstone to GLIL Infrastructure, which is owned by a number of pension funds, according to Reuters. The exact details of any proposed deal have not been reported but the transaction is expected to value Cornerstone at about £2.5bn. VMO2 began the process of selling the stake in April this year.
As the war in Ukraine grinds remorselessly on towards its second anniversary, the Russian-invaded country's security service, the SBU, has seized the "corporate rights" of Kyivstar, Ukraine's biggest telco that is part of the international Veon group and provides fixed and mobile voice and data services to the whole country. The SBU, as part of a broader move affecting 20 companies, has also confiscated the corporate rights of Lifecell, Ukraine's third-largest mobile operator, which is a wholly owned subsidiary of Turkcell. The corporate rights of Vodafone Ukraine, the country's second-biggest operator, have not been sequestered. The action was taken as part of an ongoing drive to seize all the corporate rights of three named Russian oligarchs – Petr Aven, Mikhail Fridmand and Andrei Kosogov – in response to and retribution for their use of corporate assets to financially aid the Russian state in its invasion. Shortly after the war broke out, the Ukrainian courts ruled that 99.9% of Kyivstar's authorised capital would be seized by the state. Last week, the court amended its decision and set the corporate asset seizure limit at 47.8%, corresponding to the level of the three men's stake in Kyivstar. That stake is held by Luxembourg-based investment fund LetterOne, which was co-founded by Peter Aven and Mikhail Fridman, who resigned from the LetterOne board in early March 2022 after the EU imposed sanctions on them in the wake of the Russian invasion of Ukraine. LetterOne owns 47.85% of the voting rights in Veon. Kaan Terzioğlu, who has been CEO at Veon since June 2021, is understandably "dismayed and angered" by the SBU's actions and points out that, earlier this month, Veon finally completed the tortuous process of exiting from Russia, when it sold its Vimpelcom (Beeline) subsidiary, a process that began shortly after the Russian invasion. Veon is a publicly-owned company – listed on the Amsterdam Stock Exchange – over which, Terzioğlu says, the oligarchs have "zero ability" to influence anything. The Kyiv Post newspaper has reported that Terzioğlu told a press conference in Kiev that on "day one of the war we made a choice – we chose Ukraine. We have an independent board of directors, who unanimously decided to be in Ukraine, not in Russia. We have no more business in Russia." He added that the company has already pledged $600m to "rebuilding Ukraine when victory comes". He pointed out that "international investors have been confused" by what has happened and said that just as Ukraine is fighting for the rule of law in its response to Russia's unprovoked aggression, he would expect the rule of law to be observed in Ukraine. In its statement, the SBU wrote that the power to seize corporate rights is being applied to "preserve material evidence to avoid asset transfer to fictitious entities, and it should not affect business operations and interests."
As previously suggested by Elon Musk, social media platform X (formerly known as Twitter) has introduced two new subscription plans for customers. A 'Premium+' tier, priced at $16 per month, offers all features available on the platform, including the "largest boost for your replies" (compared to other premium plans or unverified users), as well as access to the service's "full suite of creator tools" and no ads. The company has also launched a 'Basic' plan for a monthly charge of $3, which gives users access to "the most essential Premium features", such as receiving "a small boost to their replies" so they rank closer to the top. This option comes with ads. There is also a middle ground in the form of a 'Premium' plan for the price of $8 a month. The move comes as Musk, who took ownership of the social media giant in October 2022 after a lengthy and controversial process, is looking for ways to monetise the platform.
- The staff, TelecomTV
Email Newsletters
Sign up to receive TelecomTV's top news and videos, plus exclusive subscriber-only content direct to your inbox.