What's up with… Telco towers M&A, Seagate, Telefónica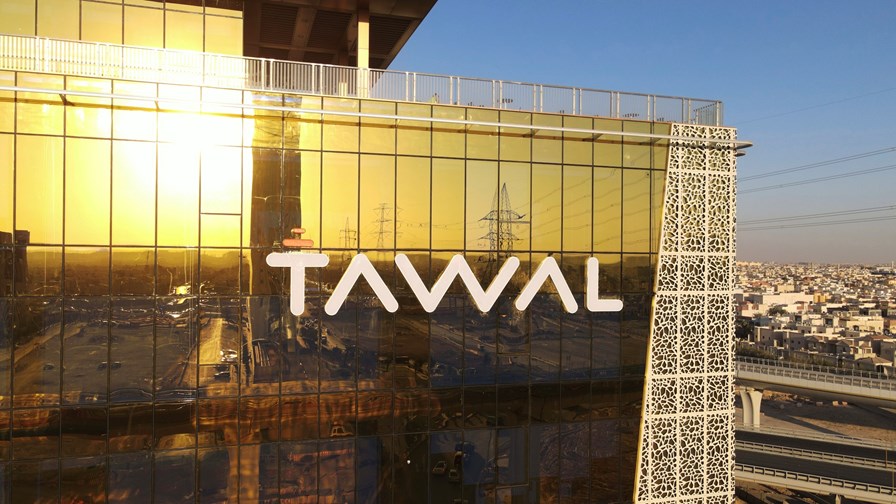 Tawal snaps up Euro towers
VMO2 reportedly preps UK towers sale
Seagate pays $300m penalty for shipments to Huawei
It's the end of the line for Telefónica's copper network
In today's industry news roundup: Tawal, the towers division of stc, is splurging more than €1.2bn on European tower assets; UK operator Virgin Media O2 is looking to cash in on its stake in UK towers venture Cornerstone; Seagate pays the penalty for shipping to Huawei; Telefónica signals an end to its copper era; and more!
Tawal, the ICT infrastructure subsidiary of Saudi Arabia-based operator stc, will enter the European market, having agreed to acquire the tower assets of United Group for the sum of €1.22bn. With a current portfolio of more than 16,000 towers, the new deal will see Tawal own and operate more than 4,800 sites across Bulgaria, Croatia and Slovenia, all classed by the telco group as "key markets with significant growth potential". As part of a 20-year master services agreement with United Group, Tawal has pledged to deploy more than 2,000 additional shareable sites, and to maintain and expand relationships with operators in the three markets. The company added that it will provide "the full range of passive infrastructure services" – ranging from ground-based towers and rooftop small cells to in-building-solutions. According to stc, this is "a major milestone in its international expansion journey" and its growth aspirations, which have recently been focused on investments in ICT, internet of things (IoT), cloud, cybersecurity, fintech and digital entertainment. Following the transaction, which is pending regulatory approval in Bulgaria and Slovenia, Tawal's operations in the region will be rebranded as "Tawal Europe" and will act as Tawal's platform "for any future expansion in Europe", suggesting this is far from the last expansion move for stc's infrastructure arm…
Staying with tower infrastructure developments… UK operator Virgin Media O2 (VMO2) has reportedly set in motion a process to sell part or all of its stake in Cornerstone, the largest mobile tower network in the UK. The Financial Times (FT) stated that VMO2 owns half of Cornerstone (with the other half owned by Vodafone spin-off Vantage Towers) and its share is estimated to be around £1.5bn in value. According to the report, VMO2 has already begun the sale process for at least 25% of Cornerstone but could consider getting rid of its whole stake, depending on the offers it receives. Cornerstone manages around 14,200 macro sites and approximately 1,400 micro sites in the UK, and has committed to building 1,200 new sites in the region by 2025, according to FT. Media speculation on a potential sale by VMO2 previously emerged in October 2022.
Seagate Technology Holdings has reportedly agreed to pay a $300m penalty to the US authorities for shipping hard-disk drives worth more than $1.1bn to Chinese company Huawei, circumventing US export control legislation. According to a statement from the US Department of Commerce, cited by Reuters, the penalty is for exports made between 17 August 2020 and 29 September 2021, in violation of rules that forbid the sale of certain items made with US technology to Huawei after the latter ended up on the government's blacklist over security concerns. The news agency added that total shipments from Seagate to Huawei in the stated period amounted to 7.4 million drives, while its rival hard drive suppliers had ceased shipments to Huawei when the regulation came into force in 2020. The penalty that Seagate has been hit with is the largest non-crime-related fine in the history of the Commerce Department's Bureau of Industry and Security (BIS), according to Reuters. "While we believed we complied with all relevant export control laws at the time we made the hard-disk drive sales at issue, we determined that engaging with BIS and settling this matter was the best course of action. We are now moving forward fully focused on executing our strong technology roadmap to support the growing demand for mass data storage solutions," said Seagate's CEO, Dave Mosley, in a statement about the agreement with the US authorities. The penalty will be paid in instalments of $15m per quarter over the course of five years, starting from October 2023.
Telefónica is planning to pull the plug on its entire copper network by next year, with a last batch of 3,329 copper central offices in Spain to be shut down by 19 April 2024 (to coincide with the date of the company's one-hundredth anniversary). The telco intends to have closed a total of 8,532 exchanges by this time next year, achieving full "network reconversion". The copper switch-off will affect all retail customers in Spain who are to be converted to its fibre-to-the-home (FTTH) network. Sunsetting the telco's legacy copper network began in 2014, in a bid to enable its fixed networks to deliver improved performance and speeds while reducing energy consumption and carbon footprint. "Telefónica is a pioneer in the application of artificial intelligence to next-generation networks and is a key player in the decarbonisation of the economy. The closure of our last copper central offices was another of Telefónica's commitments, and Telefónica always fulfils its commitments and is prepared for the future," said the telco's CEO and chairman, José María Álvarez-Pallete. According to the operator's estimations, its fibre network "manages to reduce the environmental impact (energy and other material resources) up to 94% in Spain, which is 18 times less than copper for an equivalent data consumption," largely because of Telefónica's previous efforts "in terms of energy efficiency, technology design and implementation, and investment in renewables." A similar move has been undertaken by UK operator BT – see BT eyes savings of £500m by pulling the plug on legacy fixed networks.
AT&T has reported first-quarter revenues of $30.1bn, up by 1.4% year on year, and an adjusted operating profit of $6bn, up from $5.8bn. "Our teams take pride in connecting more people to greater possibility through 5G and fibre," stated the operator's CEO, John Stankey, in the company's prepared earnings statement. "We're winning thanks to a proven and sustainable playbook that centres on simple, customer-centric experiences. As a result, we're adding high-value customers, and when they choose AT&T, they stay with us. The work we're doing today is establishing a foundation for durable, long-term growth, and we remain confident in our full-year guidance," he added. But the results were not impressive enough for investors, as the operator's stock tanked by 9% to $17.95. Read more.
Telia appears to have found the perfect way for companies to cope with the widespread economic turbulence. Assessing local enterprises by their digital maturity in its 'Telia Digital Index', the Swedish telco found that "a digital business fares better in a crisis than a company that has not made as much progress on its digital journey." Telia also found that an increasing number of digital businesses are equipped to tackle challenging times, with just 15% of self-proclaimed 'highly digital' companies saying they have been hit hard by the economic headwinds, which are being felt across a number of countries. Daniel Stark, business manager for small and medium-sized companies at Telia, explained that highly digital companies are perhaps "more robust thanks to their ability to take account of external factors before they result in negative consequences." In addition, Telia's findings have also shown that the digital maturity of Swedish companies has been on the rise for the first time since 2021. However, the report has also discovered a new digital divide between large and medium-sized companies, which Stark described as worrying given that companies "cannot opt out of being digital and data driven." He added that it is not "just a question of Sweden accelerating in the digitalisation race, it is a question of survival." Find out more.
EdgeQ, the developer of 'base station-on-a-chip' technology, which combines 4G, 5G and AI capabilities, has raised $75m in its Series B round of funding to take its total funding to date to $126m. The company claims to be the "only company offering multi-mode 4G+5G convergence along with a production grade 4G+5G PHY layer for O-RAN distributed unit (DU) and small cells. "We are here to motivate new and existing players, innovating to deploy private 5G networks and O-RAN networks in simplistic, affordable terms," stated Vinay Ravuri, the vendor's CEO and co-founder. "By removing the friction and price premium that traditionally accompanies cellular deployment, we have envisioned a new backbone that is simple, intuitive, and open. And this disruption is available now," he trumpeted. EdgeQ is one of the chip specialists working with Vodafone on new radio access network architecture options. Read more.
Despite a prolonged slump in sales, the global smartphone market is finally showing "signs of stability", analyst firm Canalys has noted in its latest estimation of the segment's performance. Its figures showed a 12% year-on-year decline in worldwide smartphone shipments in the opening quarter of 2023 to more than 250 million units, marking the fifth quarterly sales drop in a row. Despite this, Canalys analyst Toby Zhu noted "some signs of moderation in the continued decline". "There have been improvements in demand for certain smartphone products and price bands. Furthermore, some smartphone vendors are becoming more active in production planning and ordering components," he added. According to Canalys, the inventory of the smartphone industry, irrespective of channel or vendor, can reach a "relatively healthy level by the end of the second quarter of 2023" but it's too early to forecast the recovery of overall consumer demand, the analyst argued. Furthermore, vendors are seen to be increasingly invested in innovating, as well as raising production and channel efficiencies, marking a shift from "growing for volumes and shares to growing for quality," stated Zhuh. Other driving forces in the market include the popularisation of 5G and foldable smartphones. In the first quarter of this year, Samsung was the only leading vendor to achieve "a quarter-on-quarter recovery", helping it to climb back to the top spot with a 22% market share, displacing Apple which had a 21% market share in the period.
- The staff, TelecomTV
Email Newsletters
Sign up to receive TelecomTV's top news and videos, plus exclusive subscriber-only content direct to your inbox.