India eyes global leadership role in 6G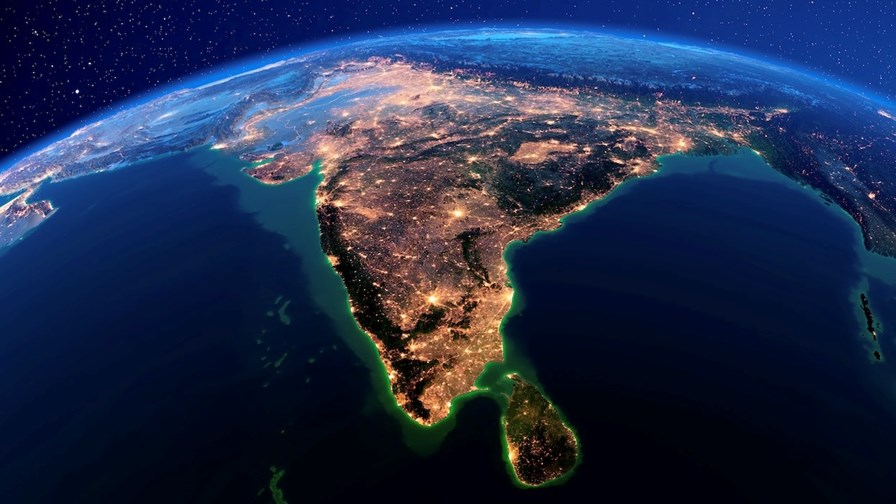 India is playing catchup with 5G
It doesn't want the same to happen with 6G
Prime Minister Narendra Modi has outlined an ambitious vision
India aims to influence standards and be a 6G tech supplier to the world
Having been late to the game in allocating spectrum and getting mobile broadband services up and running in the 3G, 4G and 5G eras, India's Prime Minister, Narendra Modi, is determined the same will not happen with 6G. In fact, he has set out a vision, dubbed Bharat 6G, that will put India in the 6G vanguard as a country that will shape the next generation of wireless communications, be an early adopter, and be an exporter of 6G technology rather than a country that relies on markets to its east and west for future digital infrastructure.
The country's strategy was unveiled last week and laid out in an extensive document, the Bharat 6G Vision Statement, all 186 pages of it. What's interesting about this move is that 10 years ago, such a proclamation from India would have likely only been treated seriously within India itself. But times have changed and now Modi's determination to position India as an influencer in the global digital communications technology sector will not, and should not, be dismissed as mere political posturing – India has the potential to be as influential as China has been in the 4G and 5G eras, helped by the shift towards software-defined capabilities in the modern communications era (India is a hotbed of software talent and resources).
The details of the vision statement and plans are not in any way extraordinary – with a focus on spectrum, devices, the use of AI, contributions to standards and specifications and funds for local R&D, they match the 6G focus taken by other countries, such as the US, Japan and, of course, China.
Here's a flavour of the vision from the strategy document:
"India has the necessary wherewithal to drive the 6G wave globally and leverage this powerful force multiplier to transform itself into a leading global supplier of advanced, relevant, and affordable telecom systems and solutions. Our primary focus must be on multi-platform next-generation networks like Dense optical networks, AI/ML on the air interface and for network optimisation, tactile internet, intelligent network operation, intelligent reflective surfaces, efficient low-earth orbit satellites, high-altitude platform systems (HAPS), user-defined virtualised air interfaces, and the like. Further, initiatives into investigating and implementing methods to standardise such technology and devices can provide additional structure and foresight to our 6G roadmap and assist us in efficiently allocating resources to ensure that India becomes a key role player in 6G technology implementation and adoption."
What's extraordinary, in many ways, is that India has managed to put itself in a position where it's very likely to have an impact on the global 6G sector, and that has come from existing state efforts as well as the influence of the private sector in India, where the mobile sector has undergone an incredible transformation over the past decade. India has for some time now had scale in terms of mobile (but never fixed line) users – in December 2022 there were more than 1 billion active mobile connections – but has not had much influence on the global stage.
The influence of the state has come from its determination to boost India's technology sector by ensuring that much more of the country's digital infrastructure is developed, built and run by companies based in India – this helps to create jobs, boost local knowledge and experience and contribute to the national economy. Underpinning this approach is the Make In India initiative that was introduced early in Modi's tenure in 2014. Over the years, more and more companies have signed up to the Indian government's production-linked incentive (PLI) scheme and opened up or expanded manufacturing facilities in India so they can be local suppliers, and this includes companies in the telecom infrastructure sector. Nokia's recent announcement that it is extending its production capabilities in Chennai to manufacture GPON (gigabit passive optical networking) network equipment for use in India and elsewhere is just one example.
The influence of the private sector has largely come from Reliance Industries Ltd. (RIL), which altered the mobile services landscape in India when its Reliance Jio Infocomm, a subsidiary of Jio Platforms, entered the market with a disruptive 4G offer in 2016, signed up hundreds of millions of customers and accelerated the consolidation of the country's mobile sector, which shrunk from about a dozen service providers 10 years ago to just three main private operators (Jio, Bharti Airtel and the beleaguered Vodafone Idea) and one state-owned player, BSNL. Since the launch of 5G services last October, Jio has been locked in a race with Bharti Airtel to become the leading 5G service provider, with each making regular announcements about their latest 5G service launches around the country.
What's relevant about this is that it is symptomatic of India's effort to catch up quickly with other major global nations – the aim is to have India blanketed with 5G services by the end of 2024, little more than two years after the initial launch, in a country of about 1.4 billion people, putting it roughly on a par with China (with India's population growing faster). By contrast, and to show just how much catching up there is still to be done in parts of the market, state-owned BSNL has needed government financial support to stay solvent and is only just now preparing to launch 4G services…
But the ambition and drive of India's administration and major private firms, such as Reliance, to be global actors is there for all to see: When the first 5G services were launched last October, Modi proclaimed: "India may not have benefitted from the first three industrial revolutions, but will not only take full benefit of the fourth industrial revolution, it will also lead it."
Mukesh Ambani, chairman and managing director of RIL, was equally as bullish at Jio's 5G launch: "We are committed to make India the largest data-powered economy in the world, beating China and the United States."
Again, this should not be regarded as empty rhetoric. Ambani had an ambition to build India's leading communications services player, which he did in just a matter of years. Starting with nothing other than the capital means to do so. Reliance Jio has long been India's mobile leader and currently commands more than 37% of India's total mobile users sector. But Ambani has also been preparing to have an international impact, as within the Jio Platforms division he has been building a technology R&D and product development operation focused on the enablement of software-defined, cloud-enabled communications networks and is now taking its "platforms as products" message to the world – see Watch out, vendors! Here comes Jio's PaPs.
It's too early to say whether Jio Platforms will become a global powerhouse, but the point right now is that Reliance, and India, isn't just talking a big game – there's investment and action to back up the words. India is giving it a go.
Here's Modi at last week's 6G strategy launch (as reported by The Indian Express): "Within 6 months of the rollout of 5G technology, we are talking about 6G… Before 4G, India was only a user of telecom technology, but now India is moving fast to become a big exporter of telecom technology."
So what happens next? Nothing overnight – things can still churn slowly in India's bureaucratic system – but the 6G touchpaper has been lit. The Technology Innovation Group on 6G, which was set up in late 2021, has issued the strategy paper, shared its vision statement – "Design, develop and deploy 6G network technologies that provide ubiquitous, intelligent and secure connectivity for high-quality living experience for the world" – and is setting up six task forces to take the country's 6G strategy forwards (see the image, below), with more than US$1.2bn set aside for R&D.
To hammer home the message of what Modi has in his sights for India, here is a key paragraph from the 6G strategy document that encapsulates the country's ambition:
"As India progresses into the centenary of its independence, the next two decades are a critical growth phase that will determine the country's future. It is crucial to seize this opportunity of the latest generation in wireless technology even as the technology is still fresh 'from the oven'. As the world's second-largest telecom market, India must evolve to become a net technology provider and manufacturer to the world. This means that we must actively participate in defining the contours of the next sixth generation (6G) and drive the innovations such that we address the pressing needs not only for India but for every other country with similar requirements. We must pivot to the position of a leading global provider of technology and solutions for the greater good."
There's no doubt India has the ambition, the will and the brain-power to achieve its goals. What will be interesting to watch is whether it can be politically stable (a change in government could dent progress and direction), secure the right international partnerships, catch up with and keep pace with China, and turn ambition into quantifiable action and results on the global stage. To do that it needs to ensure that its underlying and supporting infrastructure, particularly its power grid, can be upgraded to world-class status and be relied upon to fuel the digital infrastructure and industrial foundations that will be needed to fulfil the strategy.
All the while, India will know that the US, Europe, Japan and China will do their utmost to ensure they, rather than India, are at the forefront of the global digital race and revolution. Let's see how 5G goes first…
- Ray Le Maistre, Editorial Director, TelecomTV
Email Newsletters
Sign up to receive TelecomTV's top news and videos, plus exclusive subscriber-only content direct to your inbox.