What's up with… Patrick Drahi and French telcos, Cellnex, Telecom Italia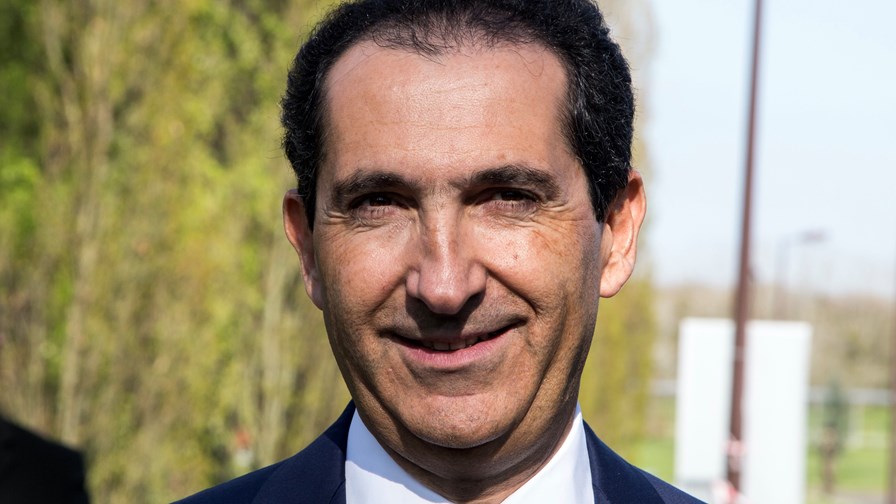 Patrick Drahi targets Bouygues and Free for a potential merger deal
Cellnex appoints new CFO
Telecom Italia details plans to review KKR's offer for NetCo
In today's industry news roundup: Altice owner Patrick Drahi seeks consolidation in France by approaching Bouygues Telecom and Free, according to French media; Cellnex continues its revamp with appointment of Raimon Trias as CFO; Telecom Italia finds itself in the midst of speculation over its NetCo unit again, as the board is set to review KKR offer; and much more!
Patrick Drahi, the billionaire telecom and media investor who owns Altice, has approached French operators Bouygues Telecom and Free to discuss a potential merger with SFR, Altice's telco operation in France, La Tribune has reported (available here in French). However, according to the local newspaper, Bouygues and Free have shown no interest in exploring a deal. Citing the report, Bloomberg stated that the companies were approached by Vincent Le Stradic of investment bank Lazard on Drahi's behalf. The speculation comes at a difficult time for the Altice, which is being investigated in Portugal over alleged corruption practices.
After switching its CEO in June and its CFO José Manuel Aisa Mancho announcing his departure two months later, European telecom towers giant Cellnex has now appointed Raimon Trias as its new financial chief, with effect from 1 December. Trias, who currently serves as CFO of chocolate producer Natra Group, will also join the Cellnex executive committee from the start of December. Speaking about the appointment, Marco Patuano, the CEO of Cellnex, highlighted Trias' experience in finance, including "M&A projects, debt and balance sheet management, changes in the shareholding structure, investor relations as well as planning, cost and efficiency programmes". Meanwhile, the new CFO expressed excitement about joining "a European group like Cellnex, the leader in operating telecommunications infrastructure," adding that the company has a clear commitment to "drive organic growth, create value, strengthen the balance sheet and achieve an investment-grade rating." Find out more.
The fate of NetCo, the fixed access network unit of Telecom Italia (TIM), is still hanging in the balance. Over the weekend, speculation from local media suggested that the top court of Italy, Corte dei conti, had found the terms of the sale of TIM's assets to KKR to be inadequate. This claim was reportedly later dismissed by Italy's Treasury, with the institution stating that the financial sustainability, as well as the economic rationale of the deal had not been reviewed by the court, as negotiations about the deal are still ongoing. Meanwhile, TIM has announced that its board will meet on 3 November to examine the offer by KKR which is reportedly estimated to be worth around €23bn. The board will also assess "which corporate body is competent to decide on the matter", before continuing the discussion with management and advisors at an informal meeting on 4 November followed by a formal one on 5 November to "deliberate" the proposed deal.
Japanese operator NTT Docomo has invested in Hayden AI, a company that claims to be a pioneer in real-world problem-solving powered by AI and machine learning, and whose hardware can be installed on a variety of commercial, fleet or passenger vehicles, with applications around enhanced traffic efficiency and road safety, as well as more accessible and sustainable communities. The investment of an undisclosed amount has been completed through NTT's venture arm, NTT Docomo Ventures. According to the telco, the move will allow it to beef up its products and services using data gathered using Hayden AI's platform, such as a platform for digital twin road management that makes "precise, data-driven management decisions by analysing, forecasting and visualising a wide range of data, and brings additional social benefits and well-being to the communities it serves". Read more.
South African operator Vodacom has signed a deal with the national electricity provider, Eskom, to address the energy supply gap in the country (which is affected by regular planned power cuts, also known as load shedding, to relieve pressure on the primary energy source when demand for electricity is greater than the supply). Under a "first-of-its-kind" agreement, Vodacom will be able to source electricity from independent power producers under the same terms as its deal with Eskom. The move is expected to not only tackle the energy crisis in South Africa but also to "contribute significantly" to the telco's goal to source all its electricity from renewable sources by 2025. It is also expected to help the operator reduce costs, as due to load shedding in the country, Vodacom has had to spend more than 4bn rand (ZAR) ($210m) on backup power solutions, and another ZAR 300m ($15.8m) on diesel for generators and other operational costs in the past year. Find out more.
X, the social media platform previously known as Twitter, is to introduce two new tiers of premium subscriptions. Elon Musk, owner of the company, explained that one of the plans will be more affordable and will include all of the platform's features and no reduction in advertising content, while the other one will be more expensive and will have no ads. The new tiers, which are expected to launch soon, are yet another effort to boost revenues through charging users for its service. Shortly after Musk took over at the company, he introduced the 'Blue Tick' verification scheme – see Buyer's remorse? Will Musk be able to keep his Twitter tamagotchi alive?
The founder and CEO of the annual technology conference Web Summit, Paddy Cosgrave, has reportedly resigned from his role following comments he made in relation to the Israel-Hamas conflict. A number of media reports suggest he stepped down after his comments led to big-name companies, such as Alphabet, Meta, Intel and Siemens, pulling out from the event. The event is still set to go ahead, starting on 13 November in Lisbon, Portugal, and its organiser is now looking to appoint a new chief as soon as possible, according to Reuters. Cosgrave has since apologised for his comments about Israel on social media.
- The staff, TelecomTV
Email Newsletters
Sign up to receive TelecomTV's top news and videos, plus exclusive subscriber-only content direct to your inbox.