Buyer's remorse? Will Musk be able to keep his Twitter tamagotchi alive?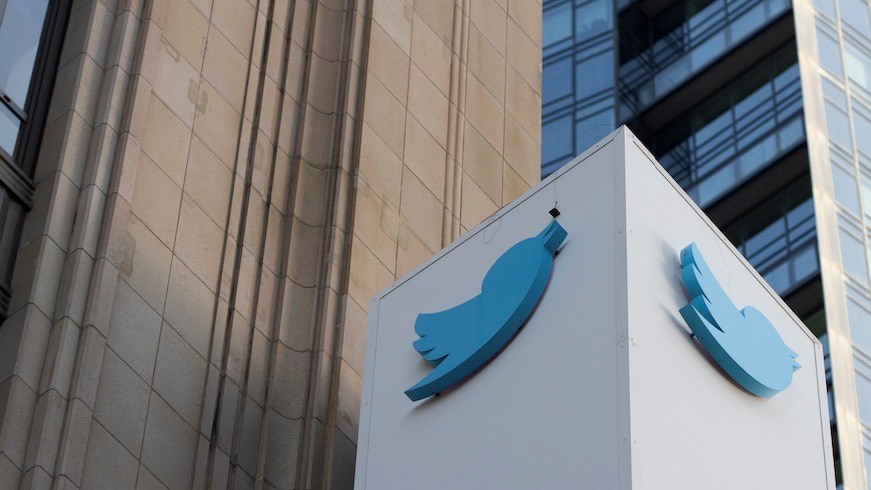 Elon Musk splashed $44bn on a very expensive and time-consuming plaything
He is now the owner, CEO and sole member of the board of directors – the buck definitely stops with Elon
He needs to move quickly to reassure the banks and financial backers
Musk wants to increase Twitter's revenue five-fold by 2028 – that's a quite a target
Is the answer Hollywood and Vine?
Elon Musk's already very healthy ego is even more robust and assertive today. The Man Who Eventually Bought Twitter (and massively overpaid for it) after first trying to acquire it, then trying not to and then having to buy it to avoid crippling legal action, is now in complete, undisputed charge. As befits an absolute ruler, Mr Musk appointed himself the CEO and sole commander of the very, very, very expensive company and simultaneously dissolved the Twitter board of directors (rather than liquidating it as some less-enlightened autocrats have been wont).
Musk is now both CEO and, on the side, a board. He also answers to the moniker of Twitter Complaint Hotline Operator (his latest) and, in his first few days of ownership, Chief Twit. That was his choice and, perhaps, a prescient one. Musk is also said to be about to swing the axe and cut 25% of the workforce in what is being touted as just the first stage of a major restructuring. However, his first act as grand Panjandrum was to defenestrate the CEO, Parag Agrawal, and the head of legal affairs and policy, Vijaya Gadde.
On arrival at Twitter HQ last Thursday, Musk carried a heavy kitchen sink a few yards to heavily labour the point that he wanted it to sink-in to all and sundry that he is now the mikado of 1355 Market Street, San Francisco. At the moment, Twitter has a workforce of more than 7,000. That figure is unlikely to be maintained. A few weeks ago, The Washington Post newspaper reported that Elon Musk had told investors he would cut the numbers of employees by 75%, but he later rowed back on that figure.
A required filing with the US Securities & Exchange Commission (SEC), reveals that Twitter's senior executive team would each be entitled to a year's salary and the early payment of their unvested share awards, should they be removed from post for any reason except 'for cause' within a year of a company being sold. Musk did indeed fire them 'for cause' (although that cause has not yet been revealed). If the sackings are found to be causeless, Musk will no doubt find himself facing a range of potentially very expensive lawsuits.
Musk says he wants to increase Twitter's annual revenue five-fold by 2028 to $26.4bn and the banks that helped him acquire the company with at least $13bn in financing will be, erm, on his back if he doesn't start providing them with sizeable returns as quickly as possible. Then there's the little matter of the £30bn that Musk himself pledged in equity. Currently, advertising accounts for 90% of Twitter's revenues and Musk will need to reduce costs and monetise other parts of his platform more or less immediately.
You always hurt the one you love
Speculation is raging about the effect Musk's ownership will have on Twitter. To adapt the old medical adage, all too often in business a major restructuring is successful, but the company itself later dies. One thing is for sure about Twitter, it will never again be what it was before Thursday of last week. Social media platforms and companies come and go (remember MySpace, anyone?) and Twitter isn't immune to commercial realities and market forces.
Musk's ownership may not bring down Twitter immediately, it might never do so, it might be a brilliant success but, then again, it might not. Just a few subscribers might leave, maybe there'll be a mass exodus of users. Much will depend on the quality and consistency of the management team and at the moment it has just one member, Musk himself, and that's neither credible nor tenable, even in the short term. The new boss will have to be very careful which employees he culls. Fire a few key engineers and the whole ball of wax could start to melt. He'll also have to juggle to keep users on side as he makes changes both to personnel and content.
In terms of immediately making a few more bucks, Musk is floating the idea of charging Twitter users $20 a month for the "Blue Tick" that is associated with their account and indicates the recipient as a verified and authentic source. Yesterday, the site introduced a poll asking users to indicate if they would be prepared to pay $5, $10 or $20 every four weeks to have a blue tick alongside their Twitter IDs. Twitter itself announced that "an overwhelming majority" would not pay anything.
Musk is now being pressed to revive Vine, the short-form (six second-long) video-hosting app, which Twitter bought for $30m in 2012 and subsequently tried to sell before shutting it down in 2016 because it couldn't monetise it. Later TikTok filled the void and became a phenomenal worldwide success.
Reportedly, Musk has ordered coders to open the Vine vault, blow the dust off and try to resuscitate it with a view to making it available to users before the end of the year. However, today's video selfie space is much more competitive and sophisticated than it was before Vine withered and Twitter/Musk (the two are now so intimately intertwined as to be in separable) would have to compete head to head with the likes of with Meta's Instagram Reels and Alphabet's YouTube Shorts. It could easily be a losing battle.
There's no quick and easy fix for Twitter. As the Mills Brother sang all those years ago, "You always hurt the one you love, the one you shouldn't hurt at all" and Musk, basically having paid $44bn to hire himself to run Twitter, will have only himself to blame if he kills the object of his affection, and he will have to live with the consequences. One of which might be exiling himself to Mars – which he says he wants to do anyway.
Email Newsletters
Sign up to receive TelecomTV's top news and videos, plus exclusive subscriber-only content direct to your inbox.