What's up with… Cellnex, China Unicom, Elisa and Wind River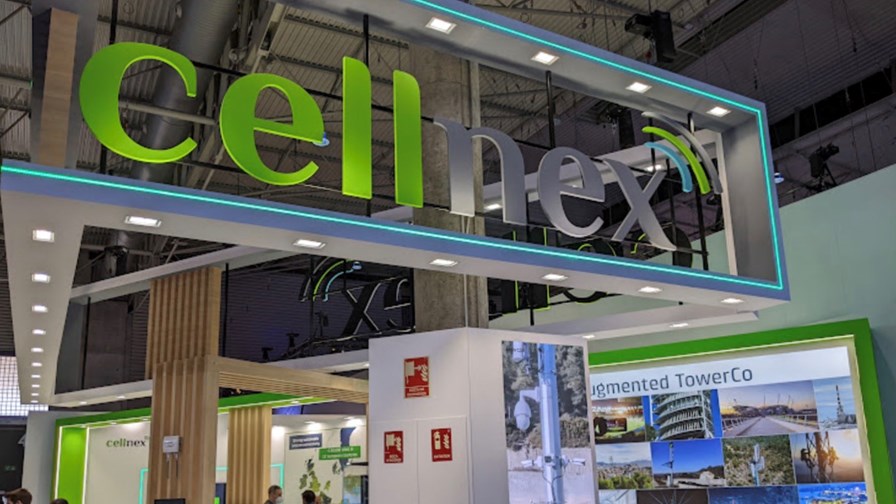 Cellnex reshuffle continues with CFO departure
China Unicom CEO and chairman Liu Liehong steps down
Elisa saves costs with fully automated edge datacentre deployment
In today's industry news roundup: The transformation at towers giant Cellnex continues with the departure of CFO José Manuel Aisa Mancho; China Unicom also undergoes changes, with CEO and chairman Liu Liehon stepping down after reportedly landing a data-focused government job; Elisa and Wind River deploy a 'state-of-the-art', fully automated edge datacentre that promises cost savings: and more!
Further turbulence is afoot at European telecom towers giant ​​Cellnex… Around two months after appointing Marco Patuano as its new CEO, the company has announced it is to lose CFO José Manuel Aisa Mancho as of 31 October 2023. Aisa, who has been in the role for nearly nine years, will resign due to a "desire to pursue other professional endeavours", the Spain-based tower company stated in a brief notice to the Spanish National Securities Market Commission (CNMV). It laconically highlighted Aisa's "valuable contribution and dedication to Cellnex" and added that it will provide an update on his successor once an appointment has been made. The news comes amid a broader shakeup at the company, which saw its former chief, Tobias Martinez, depart at the start of June after eight years at the helm of Cellnex. The tower company has been undergoing a transformation in the higher ranks since TCI Fund Management, currently the company's largest single shareholder, reportedly began pushing for changes earlier this year. Last week, the company reported an increase in revenues for the first half of 2023, but it has been struggling with debt of €20.75bn, which it reported at the end of June, following a major acquisition spree across Europe.
In another top-level executive reshuffling development… The executive director, CEO and chairman of China Unicom, Liu Liehong, yesterday stepped down from the company due to a "change in work arrangement", the Chinese telco has announced, adding that the move is not because of disagreement with the board. The China Daily newspaper reported that Liu's resignation is due to his appointment as the head of a newly formed state-run national data bureau. Liu took the helm at China Unicom in August 2021 and during his tenure has contributed to the company's accelerated transformation from "a traditional operator into a technological innovation enterprise, embracing the digital economy, pushing forward the modernisation of China with digital, network-based and intelligent transformation," the company noted. Prior to joining China Unicom, he served as vice minister of industry and information technology from June 2020 to August 2021, and was the deputy head of the Cyberspace Administration of China (CAC) from July 2018 to June 2020, according to China Daily. It is not yet clear who will take over from Liu at the helm of China Unicom, but the company noted it has planned a "consequential adjustment" to its board, which will be subject to review.
Finnish telco, Elisa, claims it has deployed the first fully automated edge datacentre, saving it huge amounts of time and radically lowering the costs involved in provisioning and testing its edge facilities. Elisa calculates that it has reduced deployment time by half and the staff hours previously spent on preparation and parameter-setting by 90%. The deployment combines Wind River's Studio Cloud Platform, its distributed Kubernetes solution for managing cloud infrastructure, with the Wind River Studio Conductor, which manages and automates applications deployment in large-scale distributed environments. For further information see this press release.
The UK government has given 5G another push with the establishment of a £40m fund designed to "spark local digital revolutions". The Department for Science, Innovation and Technology (DSIT) hopes the money can be used to "unlock benefits across the UK" and is enlisting local authorities to disperse the cash to fund promising projects at the local and community level with a view to stimulating 5G innovation. Further information on how to bid and application guidance for the fund is available here, and the DSIT plans to hold an online briefing event on Tuesday 1 August at 10am BST. You can register your interest via this form.
Rakuten Mobile has joined forces with research and development (R&D) centre Yokosuka Telecom Research Park for the opening of a new RAN intelligent controller (RIC) research facility in Japan. As part of the move, the Japanese operator will conduct R&D on the RIC, while the research park will provide the infrastructure required for conducting the experiments. The common goal for the pair is to "accelerate the advancement of Open RAN technologies" by focusing their efforts on numerous areas, including verification of network efficiency improvements, enhancements in power savings and security by deploying emulators for RIC development, as well as using RICs to manage the telco's test radio access network environment according to network usage conditions. Insights from the R&D work are set to be shared with the O-RAN Alliance and will contribute to the international standardisation of Open RAN. Read more.
Saudi Arabian telco STC has claimed it hit a historic revenue high by notching up 36.5bn Saudi riyals (US$9.7bn) in the first half of 2023, an uplift of 8.17% year on year. STC said it was proud of its pioneering role in enabling digital transformation in Saudi Arabia and the region generally. It announced that one of its subsidiaries, Center3, had just completed the laying of one of the longest submarine cables in the world, connecting 33 countries across Africa, Asia and Europe. Center3 has also signed up with Huawei to establish a cloud region in the kingdom. To find out more click here.
- The staff, TelecomTV