What's up with… Cellnex, Sweden, Dish Wireless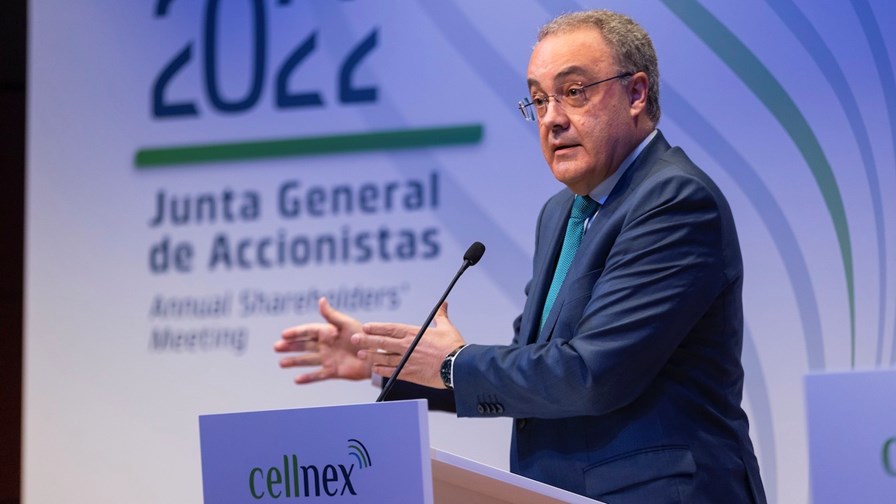 Cellnex needs a new CEO
Sweden warns of Russian threat to its telecom networks
Dish Wireless says bye-bye Bye
In today's industry news roundup: European towers giant Cellnex needs to hire a new top dog; Sweden has raised concerns about the potential of Russian sabotage that will impact its communications networks; US 5G hopeful Dish Wireless is losing one of its top executives, Stephen Bye; plus much more!
European neutral host giant Cellnex is hunting for a new CEO following the resignation of Tobias Martinez, who will step down from the role after the company's general shareholders' meeting on 1 June 2023. Martinez has been CEO since Cellnex became a publicly traded company eight years ago. At the time of its IPO, it was valued at €3.2bn and had about 7,500 towers; now, following several years of aggressive M&A-fuelled growth, the company's market capitalisation is €22.5bn and it has more than 103,000 towers (the company's stated figure in today's press release of 138,000 includes sites it has yet to build). The resignation news sent Cellnex's share price down by 2.4% to €31.81 on the Spanish stock exchange. Martinez noted that as the company enters a "new stage based on maximising organic growth, consolidating the industrial project in the countries where we operate today and focusing on balance sheet management", a younger person should be running the company. The announcement comes a day after Cellnex announced it is working with UK mobile operator Three to enhance the mast infrastructure along the busy and important London-to-Brighton railway line (which includes Gatwick Airport as one of its stops).
As the battle for Ukrainian territory intensifies, Russia will likely be looking to threaten and weaken the infrastructure of neighbouring and nearby countries, including that of Sweden, according to Säkerhetspolisen (SAPO), the country's security service. In a statement issued on Tuesday, the service noted that "Russia's invasion of Ukraine has fundamentally changed the European security order and also the security situation in Sweden" and that "Russia poses a serious threat to Sweden's security". It noted that SAPO has "identified three sectors where there is reason to be particularly vigilant to counter espionage and sabotage. The sectors are energy supply, telecom and transport of critical supplies. These are sectors where attacks against Sweden could cause damage to the rest of Europe as well." The warning came on the heels of a report from the ITU that detailed the damage caused to Ukraine's telecom and technology infrastructure by the Russian invasion.
Stephen Bye, who has been chief commercial officer at Dish Wireless since 2019, "supporting the development and commercialisation of the company's standalone 5G network", is leaving the US operator's executive team to join digital media firm Ziff Davis as president of its Connectivity division, starting on 23 January. Dish launched its Open RAN-based 5G network last June, just ahead of its regulatory deadline, and while it is not regarded as much of a competitive threat to AT&T, Verizon and T-Mobile US, it's early days. Bye, who has held many roles in the telecom sector this century, including CTO at Sprint (2011 - 2015), will be responsible for multiple Ziff Davis units, including broadband service analytics specialist Ookla and mobile network performance specialist RootMetrics. Bizarrely, Dish issued an announcement to say that Bye is to join its board of directors from 18 January, mentioning only later in the same release that he's leaving his day-to-day 'at the coalface' role on 17 January.
The European Commission is preparing to ask Europe's telcos and the big tech companies, such as Google, Amazon, Meta, Microsoft and Netflix, about their infrastructure investment plans for the coming years to help it assess whether the big tech firms should be contributing towards the capital expenditure costs of the region's telecom operators, Reuters has reported. The commission is expected to initiate a consultation into the matter during the coming months. In late September last year, the CEOs of 16 leading European telcos, including BT, Deutsche Telekom, Orange, Telecom Italia (TIM), Telefónica, Telia and Vodafone, signed a statement calling on the commission to introduce legislation that would force the so-called big tech companies to contribute towards broadband network costs. Various parties then spoke up either for or against the idea: For example, the Body of European Regulators for Electronic Communications (BEREC) announced in October that, following a preliminary assessment of the telcos' arguments, it could find "no evidence" to support the operators' demands.
The battle to be perceived as the leading enabler of satellite-to-smartphone communications is heating up. In the wake of recent announcements from Qualcomm, Iridium and Bullitt, Lynk Global – which describes itself as "the world's leading satellite-direct-to-standard-phone telecoms company" – announced it has launched two more satellites in its "commercial cell-towers-in-space constellation" (yes, it does sound a little like something from a Muppets sketch). The company also boasts that the satellites are "covered by the world's first and only commercial satellite-direct-to-standard-phone licence that Lynk received from the FCC in September 2022". According to Charles Miller, Lynk's CEO, "This launch extends Lynk's leadership in the satellite-direct-to-standard-phone category. While others have just figured out that satellite-direct-to-phone is a big deal, we invented and patented the technology in 2017, started testing the technology in space in 2019, and now have three commercial satellite-cell-towers-in-space. We are years ahead of everybody else." The company also claims to have "commercial agreements with 25 MNOs [mobile network operators] covering 41 countries" and to be "actively testing satellite-to-standard-phone connections in 17 countries on all seven continents," but has yet to provide details of which MNOs and which countries.
Telkom SA and wireless service provider Rain seem to have taken a rain check on an M&A deal. Talks regarding an offer by Rain to be acquired by the South African operator have been terminated, the telco announced in a note to investors. "After initial discussions, but prior to any due diligence, the parties have decided that a suitable transaction is not possible at this time," Telkom noted. Rain made a proposal to Telkom at the end of September 2022, suggesting an all-stock takeover in exchange for new shares in Telkom. Following the news that the discussions had come to an end, Telkom's share price was up by around 10.5% on the Johannesburg Stock Exchange in early afternoon trading.
Further proof that, contrary to the wishes of the US administration and others, Huawei is not going to retreat to China and implode comes from one of its strongholds, Africa, where it has just landed a five-year 5G core deal at MTN Uganda, which is "part of the greater MTN Group MUNIC [MTN unified cloud] strategy that will see MTN Uganda's network evolve into an all-cloud core network. For more on the Chinese vendor, see Defiant Huawei claims it's out of "crisis mode".
The sale of Vodafone Hungary to 4iG Group and state holding company Corvinus, for which a cut-price deal has just been finalised, was deemed to be a "transaction of national strategic interest" and, therefore, exempt from scrutiny by the Hungarian competition authorities, Reuters has reported.
- The staff, TelecomTV
Email Newsletters
Stay up to date with the latest industry developments: sign up to receive TelecomTV's top news and videos plus exclusive subscriber-only content direct to your inbox – including our daily news briefing and weekly wrap.