Defiant Huawei claims it's out of "crisis mode"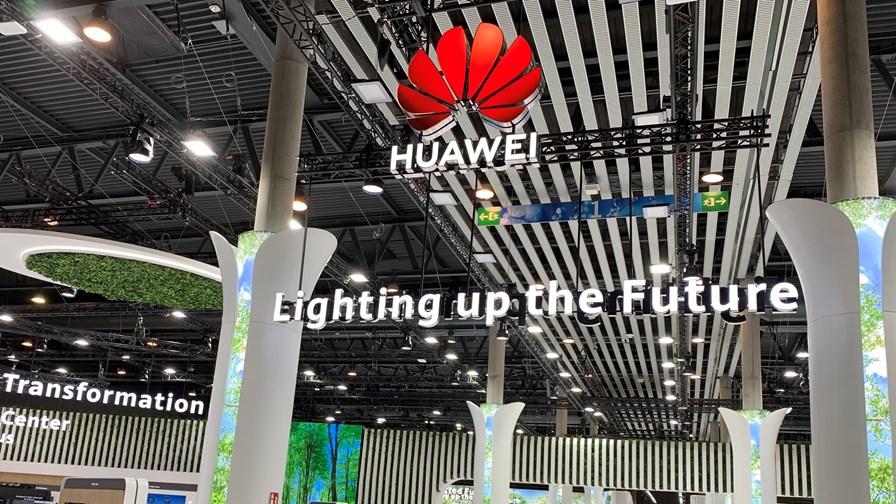 Chinese vendor says it has emerged from "crisis mode"
Its expected annual sales for 2022 are flat year on year at $90bn+
Pledges ongoing "heavy investment in R&D"
It is still firmly entrenched in European mobile networks, notes report
Despite ongoing pressures from US sanctions and associated restrictions in other countries, such as the UK, Huawei continues to be one of the giants of the global networking and IT technology sector with annual revenues of more than $90bn. And in an annual new year's address, one of the company's leading executives says the company is no longer in "crisis mode".
In the vendor's new year message for 2023, Eric Xu, one of Huawei's rotating chairmen, stated the company had "successfully pulled ourselves out of crisis mode" in 2022 and that "US restrictions are now our new normal." He also noted that the company expects to report full year 2022 revenues of 636.9bn Chinese yuan (CNY) (US$92.2bn), almost exactly the same as the 2021 sales total of CNY636.8bn.
It's worth remembering, though, that this number is significantly lower than pre-sanctions and pre-Covid-19 sales, which hit almost CNY892bn in 2020.
The last time Huawei's full-year revenues were lower than 2022's total was in 2017, when the vendor reported annual sales of CNY603.6bn, showing just what a dramatic impact US sanctions, and the fallout from global US political pressure on other countries, have had on Huawei, which by 2020 had built a massive global smartphone business that is now in tatters.
The focus now for Huawei is on the enterprise sector, driven by the demands from business users for digital applications and cloud-friendly technology and services – the company has its own Huawei Cloud unit that operates datacentres, but which currently commands only about 1% of the global cloud services market, according to Synergy Research. Huawei's enterprise division is still in growth mode and smaller than Huawei's carrier (telecom operator) business, but even without US intervention, Covid-19 and global supply chain issues, Huawei had already realised by the turn of the past decade that its telecom infrastructure business had pretty much reached its peak and that growth would need to come from elsewhere. And with sanctions having squashed its smartphone ambitions, the enterprise sector is its key area of focus for growth (as it is for many others, such as its main mobile network infrastructure sector rival Ericsson).
It will be a few months before Huawei publishes its annual report that will provide details of how its different lines of business performed in 2022 and what its profit margins were like, as well as provide insight into how much business it continues to generate outside of China. Huawei's domestic market has always been the bedrock of its business and with guaranteed contracts from China Mobile, China Telecom and China Unicom, which have all been investing heavily in fibre broadband access and 5G infrastructure in recent years, the Chinese market has helped Huawei to maintain its position as the world's largest single supplier of telecom network infrastructure technology.
But it's still doing plenty of business elsewhere in Asia, in the Middle East, across Africa and Latin America, and in many of Europe's major markets, such as Germany, where 5G network newcomer 1&1 noted only today that it is "the only mobile network operator in Germany that does not use Huawei antennas".
Indeed, a recent report from Strand Consult covering 5G investments in 31 European countries up to December 2022 suggests that in eight of those countries, more than 50% of current 5G radio access network equipment comes from Chinese vendors (ZTE as well as Huawei). Those countries are Austria, Bulgaria, Holland (Netherlands), Hungary, Italy, the Republic of Cyprus, and Romania, as well as Germany, where there appears to be little appetite by the government to place restrictions on technology from China.
The screw is still tightening in Europe, though, where the European Union's 5G Toolbox rules on network security and the use of technology from "high-risk suppliers" are being enforced: With that in mind, Huawei appears to have been retrenching its activities in the region.
So, with its "crisis mode" seemingly now a thing of the past, what is Huawei's focus in 2023? Tapping into the ongoing digital transformation investments of the world's enterprises and seeking to capitalise on the global "decarbonisation" trend. In his new year message, Xu noted that Huawei will "maintain heavy investment in R&D… make Huawei synonymous with high quality in the ICT industry [to] secure victory through quality" and leverage its "diverse business portfolio and strong business resilience".
According to Xu, "2023 will be the first year that we return to business as usual with external restrictions still in place," which, arguably, is the media relations equivalent of issuing the US administration with a rather rude hand gesture. Such a bullish stance alone won't help Huawei's business prospects, though, and it'll be a few years yet before it's clear just how trusted a brand Huawei can be in the global enterprise sector.
- Ray Le Maistre, Editorial Director, TelecomTV
Email Newsletters
Sign up to receive TelecomTV's top news and videos, plus exclusive subscriber-only content direct to your inbox.