What's up with… Cellnex, KDDI, AMD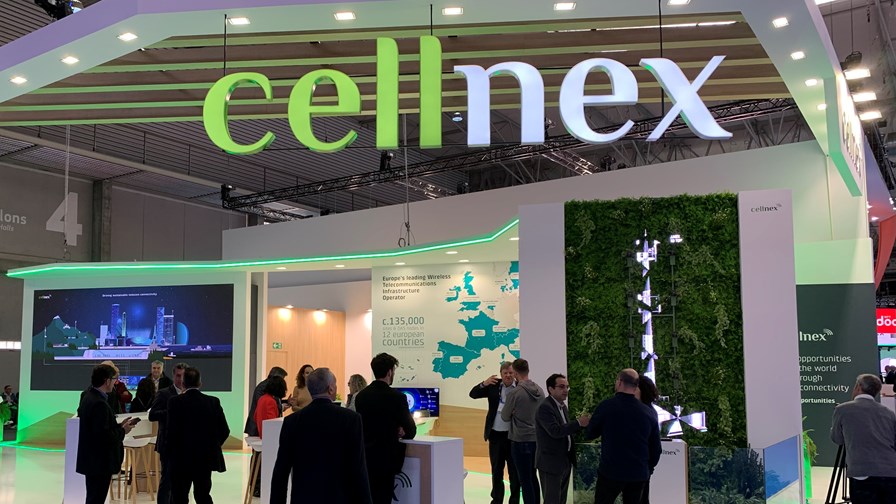 Cellnex seeks debt remedy as it grows sales
Toyota to sell a slice of its KDDI stake
AMD is the latest vendor to invest heavily in India
In today's industry news roundup: Towers giant Cellnex is increasing its sales and earnings but needs to take action to reduce its debt pile; Toyota is cutting its stake in KDDI so it can invest in its connected and electric car strategy; chip vendor AMD is the latest to pump capital into India; and much more!
Pan-European mobile towers giant Cellnex has reported a 17% increase in revenues for the first half of the year to just over €2bn and a 16% increase in adjusted earnings before costs to €1.49bn. "We continue to see momentum in the business with strong growth across all of our industrial and financial metrics in the first half of the year," noted Cellnex CEO Marco Patuano. "We are making good progress towards the objectives we set last November in the 'new chapter' for the group, with a focus on organic growth, positive free cash flow generation by 2024, and achieving investment grade by 2024 as well," he added. Cellnex has grown its towers portfolio rapidly over the past four to five years with a series of major acquisitions, and is now more focused on building a business around those assets rather than expanding further. As of 30 June, Cellnex had a total of 112,737 operational sites: 25,181 in France; 21,743 in Italy; 15,736 in Poland; 12,558 in the UK; 10,465 in Spain; 6,464 in Portugal; 5,434 in Switzerland; 4,564 in Austria; 4,088 in the Netherlands; 2,955 in Sweden; 1,947 in Ireland; and 1,602 in Denmark; along with 8,541 DAS (distributed antenna system) nodes and small cells. But that acquisition spree saddled Cellnex with a lot of debt, which is increasing, and stood at €20.75bn at the end of June. And while the company notes that much of that debt (about 75%) is set at a fixed interest rate and that it has stable or even positive ratings from the main debt agencies, that's a heavy load to be carrying. So it's maybe no surprise to hear that it is reportedly exploring an opportunity to sell a minority stake in its Nordic assets (Sweden and Denmark) in order to raise funds that could pay off some of its debt.
Japanese car giant Toyota Motor Corp. is to reduce its stake in KDDI from 14.68% to 11.71% by selling 64.1 billion shares in the Japanese telco for 250bn yen (US$1.78bn). Toyota noted in this announcement to investors that the stake sale will help it to transform into a "mobility company", a transition needed "in order to survive intense competition and achieve medium- to long-term growth," and that it is selling all of the shares back to KDDI at a price slightly lower than the current listed value. Toyota said it would continue to work closely with KDDI on the research and development projects and alliances announced last October, and that it is currently using the results of that work to develop its joint next-generation global communications platform (GCP). "As cars become increasingly connected to the internet, since 2016, both companies have been accelerating initiatives to provide safety and comfort to car users through the integration of cars and telecommunications, such as building a global communications platform (GCP) that is independent of existing roaming services to ensure stable and high-quality telecommunications globally between in-vehicle communications devices and cloud services," noted Toyota, adding that about 20 million vehicles are already connected to the GCP.
Chip giant AMD is the latest company to commit additional capital resources to local technology development facilities in India. The company says it will invest US$400m over the next five years, as well as hire some 3,000 engineers, to develop a new AMD campus in Bangalore that will become the company's single largest design centre. AMD already has a sizeable presence in India, noted the company's CTO Mark Papermaster. "From a handful of employees in 2001 to more than 6,500 employees today, AMD has grown its India footprint based on the strong foundation established by our local leadership and the highly skilled talent pool. AMD has one of the industry's broadest product portfolios fuelled by growth in artificial intelligence, networking and 6G communications, and our India teams will continue to play a pivotal role in delivering the high-performance and adaptive solutions that support AMD customers worldwide. By further investing and expanding our presence in Bangalore, we are committed to driving innovation in India to support the India Semiconductor Mission." More and more companies are investing in facilities in India to ensure they are well placed to benefit from the rapid growth in the country's digital infrastructure and services sector, which is currently being fuelled by massive 5G network rollouts by mobile operators Reliance Jio and Bharti Airtel, and backed up by the country's 6G ambitions: In addition, the country's Make in India programme, which has been driven by prime minister Narendra Modi, means that products developed and made in India are the ones that will be selected for government support and for preferred deployment in the country, an approach that has resulted in a flood of companies either setting up shop in the country or expanding their presence there.
Vodafone isn't just talking to potential private equity suitors about the future of its Spanish operations, which are currently the subject of a "big review", it's also talking to one of its key rivals, Spain's national operator Telefónica, about a potential M&A deal, according a report from Bloomberg. Telefónica's chief operating officer, Angel Vila, told Bloomberg that his company has made a number of fibre access network consolidation suggestions to Vodafone Spain in recent months and that it is now waiting for feedback on its proposals.
T-Mobile US continues to experience significant success with its fixed wireless access (FWA) broadband service offer, which attracted 509,000 new customers during the second quarter to take the total to 3.7 million, the operator noted in its second quarter earnings report. And, as ever, the company wasn't shy about pointing out how it is doing much better in that niche but increasingly important sub-sector of the cellular services market, noting that its latest FWA customer growth number was "more than AT&T, Verizon, Comcast and Charter combined for the fifth consecutive quarter." T-Mobile US reported a 2.8% year-on-year increase in service revenues to $15.7bn and an 11% increase in adjusted earnings before taxes, interest and other costs to $7.3bn. It ended June 2023 with 116.6 million customers, up by almost 6.6 million from a year earlier. Read more.
Chip giant Intel reported a 15% year-on-year decline in revenues to $12.9bn and its operating margin after one-time costs slipped to 3.5% from 9.3%, but that was better than expected, it seems. "Our Q2 results exceeded the high end of our guidance as we continue to execute on our strategic priorities, including building momentum with our foundry business and delivering on our product and process roadmaps," noted CEO Pat Gelsinger. "We are also well positioned to capitalise on the significant growth across the AI continuum by championing an open ecosystem and silicon solutions that optimise performance, cost and security to democratise AI from cloud to enterprise, edge and client," he added. Read more.
Content delivery network (CDN) technology expert Qwilt and its key network systems partner Cisco have scored another deployment deal, this time with Italian broadband network operator Fastweb. Qwilt and Cisco also recently announced an extensive deployment with Vodafone.
- The staff, TelecomTV