What's up with… Vodafone, BT, e&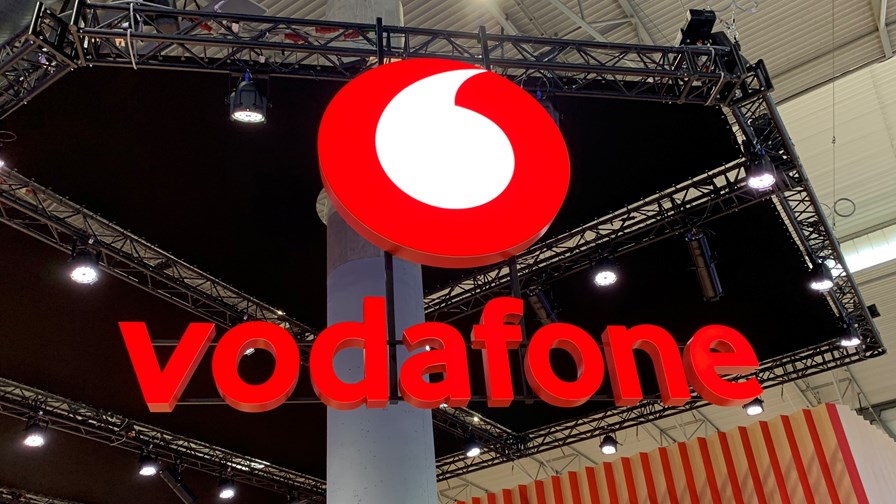 Suitors line up for Vodafone Spain bids
BT sales are up but investors are still freaked out
e& launches its metaverse platform
In today's industry news roundup: Private equity firms smell a Vodafone bargain in Spain; BT reports improving sales and margins but a dip in overall broadband connections gives investors the heebie-jeebies; Middle East giant e& launches its metaverse platform; and much more!
Only days after Vodafone Group's CEO, Margherita Della Valle, noted that there is a "big review [underway] of the business in Spain", which has been underperforming for some time, news has emerged that a number of private equity players are interested in bidding for the Vodafone Spain business. While there are signs of early recovery in Vodafone's other challenging European markets, such as Germany, Spain is still a problem child for the pan-European and African operator: Fiscal first quarter (April to June) revenues for the Spanish operation were down 3% year on year to €965m, despite price increases, as both the mobile and fixed broadband customer bases shrank. Despite the negative trends, Vodafone Spain, which is valued at around €4bn, has attracted potential takeover interest from Warburg Pincus, Carlyle Group and Apollo Global Management, according to Bloomberg. Vodafone had previously tried to merge its Spanish operation with MásMóvil, the country's fourth-largest telco, but Orange Spain won the merger battle. However, that consolidation move is still the subject of an in-depth investigation by the European Commission, which may deem the combination anti-competitive. If that happens, Vodafone might consider another run at a merger, though that would take a long time and would likely also be subjected to significant regulatory scrutiny – selling Vodafone Spain might just be the quickest and cleanest way to exit the highly competitive Spanish market.
Still with Vodafone, the telco's UK operation says it's in the final stages of building out its converged national data infrastructure, dubbed Redstream, that handles the transport of all mobile, consumer fixed and enterprise traffic. "Having previously managed three separate networks, the Redstream network will deliver a single, future-proofed, software-defined networking (SDN)-enabled core internet protocol (IP) transport network for UK consumer and business customers," noted the operator in this announcement. "By converging all three services onto the same infrastructure, Vodafone can benefit from economies of scale to vastly improve customer experience and further reduce the environmental impact of network operations," it added. You can find out more about Redstream in this article from May 2021.
BT, currently considering who to approach to be its next CEO, has reported a 4% year-on-year increase in fiscal first-quarter revenues to £5.16bn and 5% increase in adjusted earnings to just over £2bn. The UK national operator has also been investing further in its fibre broadband infrastructure and its quasi-autonomous wholesale fixed access network division, Openreach, which now reaches 11 million premises, about 44% of its target of 25 million, and has 3.5 million active fibre-to-the-premises (FTTP) connections, of which BT Retail accounts for 2 million. Meanwhile, its EE consumer services division has been adding 5G customers at a rapid pace, having increased its 5G customer numbers by 53% in the past year to end June with 9.2 million. "We continue to drive transformation across the group and, while there remains much to do, it's clear that our strategy is working and BT Group is set up for success," stated current CEO Philip Jansen, who recently announced his plans to step down within the year. But while the FTTP numbers are rising, Openreach's overall number of broadband connections (most of which are not fully fibre) is on the slide, with the total slipping by 126,000 in the three months to the end of June due to increased competition and a "weak broadband market" caused by the ongoing cost-of-living crisis. Not only that, BT expects Openreach to lose about 400,000 broadband connections during the course of the current financial year. Even though the BT team has discussed this previously, that trend spooked investors, as BT's share price dipped by 3.2% to 122.4 pence on the London Stock Exchange during Thursday trading. Read more.
Middle East telco and digital services giant e& (formerly Etisalat) has been busy. Not only is it part of the new telco AI fab four, it has also launched e& universe, which it describes as "the first metaverse in the region that is set to captivate audiences with phenomenal experiences, taking visitors on a virtual journey exploring with unique avatars and exclusive zones, bringing a new reality to connecting and interacting in the metaverse." The platform, which made its debut as a 'soft launch' at the Gitex trade show last November, was used this week to host the launch of the new Samsung Galaxy devices, enabling users to "take advantage of the exciting pre-order offers Samsung is rolling out for the new devices, bringing users one step closer to global technology updates and becoming the virtual hub for entertainment and live events." Khaled Elkhouly, chief consumer officer at e&, stated: "This groundbreaking launch will reshape the way we interact, explore and create, offering all our users a truly immersive experience. We want to welcome all our customers to a future of interconnected realities and are pushing the boundaries of digital innovation empowering them to create unforgettable experiences in an ever-evolving metaverse." Welcome to the new reality.
Another of the Global Telco AI Alliance partners, Singtel, has been developing its digital service portfolio in a different way. It has partnered with Zscaler to offer a managed security service across the Asia-Pacific region. Business users of all sizes can access Zscaler's cloud-based Zero Trust Exchange platform via Singtel's Managed Security Service Edge (MSSE) suite of services, "which include pre-sales to post-sales support from dedicated cybersecurity experts, as well as resources such as platform consultation, build implementation, maintenance and round-the-clock threat mitigation," according to the operator. Read more.
Still with Singtel, the operator says that, along with its local rivals M1 and Starhub, it will switch off its 3G network on 31 July 2024. "With the retirement of 3G networks, mobile operators will be able to repurpose some of the freed-up spectrum to improve 5G services, which offer faster speeds, higher data throughput, as well as enhanced security and reliability," noted Singtel in this press release.
And yet more from Singtel… it has teamed up with SAP to "develop an end-to-end intelligent edge aggregator (IEA) solution that will add greater cloud functionality and computing capabilities to its network architecture to help boost enterprise operations." Developed on Singtel's Paragon next-generation services platform and supported by its 5G networks and multi-edge computing solutions, the IEA will "enable enterprise customers to quickly access and integrate SAP software with their back-end processes at the cloud server edge to gain real-time insights that will help them with decision-making on time-sensitive business requirements," according to the operator. Read more.
- The staff, TelecomTV