What's up with… Cellnex, Orange and MásMóvil, UK cloud market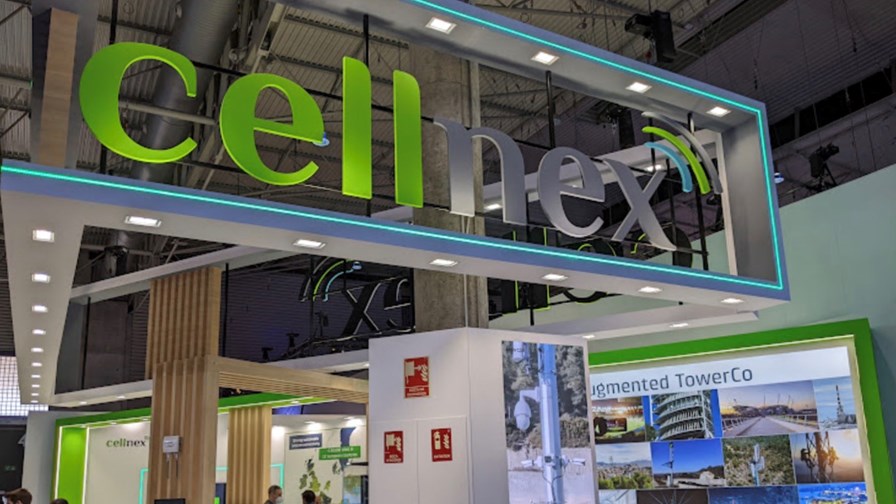 Investor pressure leads to more top-level departures at Cellnex
Orange and MásMóvil marriage plans under investigation
Ofcom calls for full-on examination of the cloud services market
In today's industry news roundup: Bertrand Kan and Leonard Shore bow to investor pressure and leave Cellnex with immediate effect; European Commission opens a rigorous investigation into the potential merger of two of Spain's biggest telcos; UK regulator Ofcom goes after "concerning practices" in the cloud market and calls for further assessment by the nation's competition watchdog; and much more!
Further trouble is afoot at pan-European towers giant Cellnex. Following pressure from its largest shareholder, TCI Fund Management, the company has announced the immediate departure of two of its independent directors, Bertrand Kan and Leonard Shore, with effect from 4 April. In its announcement, Cellnex cited "irreconcilable differences with the board in relation to the management, governance and succession process of the company" as the reason for Kan and Shore quitting their roles but noted it was "deeply grateful for their contribution to the development of Cellnex". The move comes a week after Cellnex appointed former GSMA director general Anne Bouverot as non-executive chair to succeed Kan who stepped down from the chairman position under pressure from TCI. The restructuring is motivated by the shareholder's discontent with the lack of progress in finding a new CEO for the tower company to take over from Tobias Martinez, who is to leave in June.
And speaking of trouble… Following media speculation in March, the European Commission has opened an "in-depth investigation" into the proposed €18.6bn merger between Orange and MásMóvil in Spain. In its statement (which is no longer available online), the authority highlighted its concerns that "the transaction may reduce competition in the retail supply of mobile and fixed broadband services as well as of multiple-play bundles in Spain", given that Orange and MásMóvil are close competitors, being the second and the fourth largest Spanish operators, respectively. According to the commission's preliminary findings into the proposed tie-up, the reduction of the number of network operators in Spain could lead to higher prices and a lower quality of services. Furthermore, it is concerned the two players would "have the ability and incentive to restrict access of virtual operators to wholesale mobile network and wholesale fixed network access services," resulting in less options for such operators to compete. The commission has until 21 August 2023 to decide whether to approve or block the deal, based on its findings. Read more.
UK communications regulator Ofcom has made a proposal to refer the country's cloud services market to the Competition and Markets Authority for further investigation. Having reached the midpoint of its study, Ofcom says it is "particularly concerned" about the practices of Amazon Web Services (AWS) and Microsoft because of their market position. "We've done a deep-dive into the digital backbone of our economy, and uncovered some concerning practices, including by some of the biggest tech firms in the world," said Ofcom director Fergal Farragher. Ofcom has identified AWS and Microsoft as the two leading providers of cloud infrastructure services in the UK, with a combined market share of 60% to 70%. Google comes in third with a share of 5% to 10%. While acknowledging this competition delivers benefits to customers – especially when the hyperscalers are pulling out all stops to attract new customers – Ofcom is concerned about the high level of 'egress fees'. These are the charges that customers pay to transfer their data out of a cloud and, as we have reported previously on TelecomTV, are a major grievance to telcos. Ofcom has concerns about interoperability – or lack of – and so-called "committed spend discounts". In addition, it reports that some UK customers have difficulties implementing multicloud strategies, although it hasn't gone into details other than to caution that it could harm the ability of smaller cloud service providers to compete with the hyperscalers. "High barriers to switching are already harming competition in what is a fast-growing market," said Farragher. "We think more in-depth scrutiny is needed to make sure it's working well for people and businesses who rely on these services." Ofcom will review feedback on its interim findings and will publish a final report by October this year.
In partnership with Nokia, Swiss operator Sunrise claims to be the first in its domestic market to have launched a 5G mobile private network (MPN). Implementation of the MPN has already begun across several companies and a proof of concept (PoC) is underway at agricultural company Syngenta. According to the telco, dedicated MPNs guarantee that "critical operational data never leaves the company's own infrastructure, ensuring the highest possible level of security in communication between employees, equipment and the various company locations." Such networks, over a 5G network, also enable "uninterrupted real-time communication as well as impressive internet of things (IoT) capacities of up to one million connected devices per square kilometre," the company added. The telco's chief business officer, Robert Redeleanu, said this solution will pave the way for businesses to continue their digital transformation journeys. Find out more.
South Korean operator SK Telecom (SKT) is also claiming a first – this time globally – in that it has developed a technology that "allows for integrated control and operation of quantum cryptography networks" of diverse manufacturers, mobile operators and countries. It has done so by integrating networks composed of equipment from different manufacturers via software-defined networking (SDN) and distributing quantum keys in an automated manner. The verification of the technology has been completed on the Korea Advanced Research Network (Koren), a non-profit testbed network infrastructure operated by the National Information Society Agency (NIA). Following the move, SKT is aiming to standardise the technology by sharing the case with global telcos. SKT is bullish that its development in this field will enhance the competitiveness of South Korean companies, as well as boost the quantum cryptography ecosystem on a global scale. The operator has been actively seeking ways to lead the quantum computing era, and has already seen a number of its previous technologies approved as international standards – see SK Telecom leaps closer to the quantum technology era.
Analysys Mason has updated its forecast for the IT spending of global small- and medium-sized businesses (SMB) and now predicts it will grow by 5.4% year on year to $1.5tn in 2023, which is less than previously expected due to worldwide economic pressures. It has also tempered expectations for the longer-term growth, predicting a 7.2% compound annual growth rate (CAGR) for the period 2022 to 2027. Unsurprisingly, the firm says SMBs will continue to invest in IT solutions that support hybrid work environments, as well as managed services, cloud infrastructure and cybersecurity.
- The staff, TelecomTV
Email Newsletters
Sign up to receive TelecomTV's top news and videos, plus exclusive subscriber-only content direct to your inbox.