What's up with… Cellnex, Telecom Italia, Kore and Twilio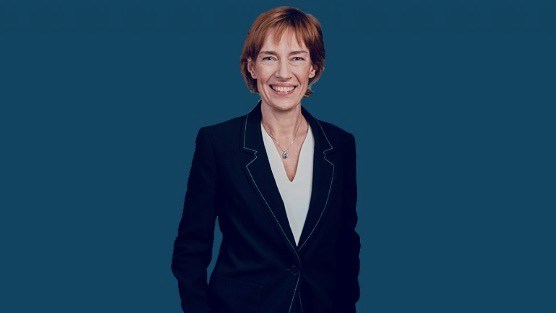 Cellnex appoints Anne Bouverot as its new chair
Telecom Italia looks set to get an improved offer for its NetCo unit
Kore's stock dives as it acquires Twilio's IoT unit
In today's industry news roundup: European towers giant Cellnex appoints a new chair following investor pressure; State lender CDP looks set to up its bid for Telecom Italia's fixed line unit, NetCo; Kore's share price dives as it announces latest financials and all-stock acquisition of Twilio's IoT unit; and much more!
Pan-European towers giant Cellnex has appointed a new chair following pressure from TCI Fund Management, which recently became the largest shareholder in the company, as it reportedly called for top-level changes at the company's board due to a lack of progress in finding a new CEO. Cellnex has appointed former GSMA director general Anne Bouverot as its non-executive chair, succeeding Bertrand Kan who is stepping down as chairman after two years in the role. Kan will continue to act as an independent director of the board. Bouverot has served as an independent director of Cellnex since May 2018 and her previous experience includes a 19-year career at Orange, as well as responsibilities around organising the Mobile World Congress in Barcelona during her time at the helm of the GSMA. Commenting on her appointment, Bouverot noted that as Cellnex is "at the beginning of a new chapter, focused on organic growth and strengthening of its balance sheet," the board is dedicated to finding the right person to take the helm at Cellnex after outgoing CEO Tobias Martinez departs in June this year.
Italian state lender CDP (Cassa Depositi e Prestiti) is looking to boost its offer for NetCo, the fixed line and international unit of Telecom Italia (TIM), by a further €2bn, to a total value of more than €20bn, Bloomberg has reported (available here via BNN Bloomberg). The decision has not been finalised yet and its terms could change, according to the report, which comes after TIM rejected a previous offer by CDP, as well as a rival bid from private equity firm KKR, for being too low. According to Bloomberg, KKR is also working to raise its bid for TIM's fixed access and international network assets. Final offers are expected from the Italian telco by 18 April. Vivendi, the operator's largest shareholder, has reportedly asked for a minimum valuation of €31bn for NetCo – see What's up with… 5G in Belgium, Orange, Citymesh, Vivendi & TIM.
Internet of things (IoT) technology specialist Kore Wireless, which runs an international IoT connectivity-as-a-service (IoT CaaS) platform, has agreed to acquire the IoT business of communications platform-as-a-service (CPaaS) specialist Twilio in an all-stock deal. Kore will hand over 10 million shares (11.5% of the company's stock) for Twilio's IoT software and eSIM technology. With Kore's share price currently at $1.10 (down 12% in Tuesday trading), the deal is valued at just $11m, but Kore believes the move will help it to become an "IoT hyperscaler". Kore president and CEO Romil Bahl noted: "IoT has immense potential to change the world. Whether it is ushering in the Fourth Industrial Revolution, supporting chronic disease management through remote patient monitoring, or optimising agriculture and supporting sustainability, IoT has many powerful applications. Combining the digital prowess of Twilio's IoT business and the comprehensive connectivity-solutions-analytics portfolio of Kore is a meaningful step toward proliferating IoT and making it more accessible and successful." Bahl added: "Kore is thrilled to augment our best-in-class IoT CaaS offering with Twilio's IoT talent and customer portfolio. This acquisition represents exactly the kind of investment we have said we are willing to make to become an exciting top-line growth company, and specifically, we will benefit from the world-class digital experience and developer community Twilio has built for its IoT business." Clearly, Kore's investors aren't as optimistic as Bahl. Kore also just announced full year 2022 revenues of $268.4m, up by 8.1% year on year, adjusted earnings before taxes and other charges increased by 3.1% to $62.8m, but the company reported a net loss of $105.4m. It expects 2023 revenues of between $300m and $310m. The news follows the recent sale by Ericsson of its IoT Accelerator unit to Aeris, and last year's acquisition of Sierra Wireless by Semtech and Telit's acquisition of Thales's IoT unit. IoT always gets communications industry folks excited but it's clearly hard to achieve the kind of scale needed to make decent money, at least currently.
In an effort to unlock operational and cost efficiencies, pan-African operator MTN unveiled it will migrate business support systems (BSS) and operations support system (OSS) applications to the Microsoft Azure cloud computing platform. The move, which will start with the telco's operations in South Africa and Nigeria, also involves Accenture, which will provide technology implementation, integration and support services for the migration. MTN noted that the migration of business applications has already commenced through the establishment of MTN Group Cloud Centre of Excellence and Project Nephos. As part of the move, MTN will also migrate its core big data platform, EVA, to the Azure cloud for infrastructure optimisation and enablement of use cases "that bridge typical divides across network, IT and commercial domains taking advantage of native Azure capabilities, including machine learning and artificial intelligence". Nikos Angelopoulos, MTN Group chief information officer, noted: "Our strategic partnership with Microsoft will enable us to transform the way we deliver products and services to our customers. We will bring the power of cloud computing to life driving development and innovation with speed, flexibility and predictable investments and operations." Read more.
UK broadband service provider TalkTalk is rumoured to be exploring a sale of its business-to-business division, TalkTalk Business Direct, for as much as £200m. According to Sky News, the alleged sale process is in its early stages and the company has hired investment banking company Houlihan Lokey to oversee the sale. TalkTalk Business Direct provides more than 80,000 enterprise customers in the UK with data connectivity, the media outlet stated. Sky News also said that any potential sale would involve a long-term wholesale agreement which would give the buyer preferential access to TalkTalk's network. Last year, reports suggested UK cable broadband and mobile giant Virgin Media O2 was looking to acquire TalkTalk in a £3bn deal – see Now VMO2 has the hots for TalkTalk.
The future might not be so bright for the metaverse enthusiasts out there after all… The Walt Disney Company has closed its division dubbed Next Generation Storytelling and Consumer Experiences, which was tasked with developing metaverse strategies, according to The Wall Street Journal. While the unit only had some 50 employees, the move is notable because the company's previous CEO, Bob Chapek, reportedly claimed that the metaverse is the "next great storytelling frontier" and part of the company's strategic priorities. This development is part of a wider restructuring that will result in a reduction of Walt Disney Company's workforce by around 7,000 people over the next two months from several divisions at the company.
Apple CEO Tim Cook has held a meeting with the Chinese minister of commerce, Wang Wentao, to discuss options to stabilise the industrial and supply chains, CNBC has reported. The two sides have also gone over issues related to Apple's production in China. According to a statement by the Chinese ministry, cited by the media outlet, China has pledged to "unswervingly promote high-level opening-up, steadily promote rules, regulations, management, standards and other institutional opening-up." Media reports previously suggested Apple was considering moving some of its production business outside China and its major supplier Foxconn is said to be looking to open factories in India.
After achieving its goal to provide digital skills to 1 million people in 2022, Swedish telco Telia has now doubled its target by aiming to reach 2 million individuals with its digital skill programme by 2025. Under its previous goal, the operator aimed to provide digital inclusion initiatives to 1 million people by 2025, but this goal was reached within just 12 months, Telia claimed. The telco's efforts include teaching online safety skills, reskilling women for careers in tech, and providing help for increased protection against cyberattacks. Its initiatives are focused on groups that are considered to be "at risk of being left behind, such as seniors, children, small and mid-size enterprises (SMEs), and immigrants". Find out more.
- The staff, TelecomTV
Email Newsletters
Sign up to receive TelecomTV's top news and videos, plus exclusive subscriber-only content direct to your inbox.