What's up with… KDDI and Samsung, Disney, Qualcomm and Zain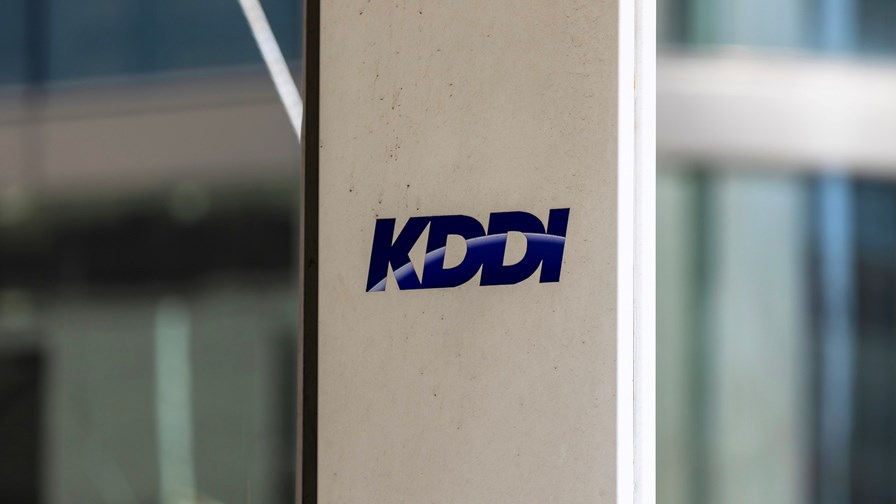 KDDI turns to Samsung for its 5G SA core
Disney to cut staff as streaming subs numbers dip
Zain KSA teams with Qualcomm for Open RAN plans
In today's industry news roundup: Japan's KDDI turns to Samsung for its 5G standalone core; Disney to axe 7,000 staff as streaming subscriber numbers head in the wrong direction; Saudi operator teams up with wireless chip giant to explore Open RAN options; and more!
Japanese telco KDDI has selected South Korean vendor Samsung to play a key role in its commercial 5G standalone (SA) network. Samsung will provide its cloud-native 5G SA core solution, which supports 4G and 5G networks and, the vendor boasted, has the capability to seamlessly migrate from 4G to 5G. Samsung noted its solution helps with delivering lower latency and high reliability, among other features, which can aid the development of "a new generation of services and applications available to KDDI's consumers and enterprise customers". Read more.
The Walt Disney Company has reportedly unveiled plans to lay off 7,000 staff (around 3.6% of its global workforce) after it reported a decline in subscribers for its Disney+ streaming service during the final quarter of calendar year 2022. According to Reuters, the company's CEO Bob Iger (who returned to the helm of the company in November 2022) said the major restructuring will save $5.5bn in costs and push the company back into the black. In its results for the first quarter of fiscal year 2023 (ended 31 December 2022), the company announced a loss of 2.4 million Disney+ subscribers, with the total now at 161.8 million. Net income was $1.28bn, below analyst estimates, while revenue was $23.51bn, up 8% from its 1 January 2022 level. Iger described the period as "a solid first quarter", adding that the company is "embarking on a significant transformation, one that will maximise the potential of our world-class creative teams and our unparalleled brands and franchises". This is the latest tech company in a long list, including Amazon, Meta, Google's parent company Alphabet and Microsoft, to have resorted to mass layoffs to harness costs. Commenting on the move, PP Foresight analyst Paolo Pescatore told TelecomTV: "There are numerous challenges, including the current macro-economic environment and uncertainty with consumer behaviour. Other parts of the business also touch consumers in a different, unique way and are performing well. A rollercoaster year awaits all streamers with price rises and users consolidating their telco and media requirements". Disney is now returning to its roots, he added, "with greater emphasis on content creation and unique storytelling".
Saudi operator Zain KSA has announced an "expanded collaboration" with wireless chip giant Qualcomm to plan the deployment of cloud-native, virtualised and Open RAN-based mobile networks. The collaboration will "focus on 5G networks of the future using Open RAN technology and make cellular infrastructure more innovative, competitive and cost efficient," the company noted in a press release. "We're excited to partner with Zain KSA to bring the power of our 5G technology to cloud-native, O-RAN compliant networks," said Durga Malladi, senior vice president and general manager of cellular modems and infrastructure, at Qualcomm. "With the Qualcomm X100 5G RAN Accelerator Card and Qualcomm QRU100 5G RAN Platform, we are helping to lower total cost of ownership and streamline 5G deployment to push the transition toward modern networks."
European operator Iliad, better known to customers by its brand name Free, is shaking up its management structure to better align it with its growing operations in multiple countries. The operator has appointed Nicolas Thomas as the CEO of Free, while Thomas Robin becomes Free's chief financial officer. The duo, which have both been at Iliad for more than 10 years, will be responsible for the businesses in France, Italy and Poland, with each country (from 6 March) having its own dedicated executive team. Under the new structure, Iliad Group's executive management team, headed up by CEO Thomas Reynaud and deputy CEO Nicolas Jaeger, will oversee all of the company's operating countries and subsidiaries, ensure that its corporate and climate plans are being implemented, and devise Iliad's future strategy.
The largest operator in Switzerland, Swisscom, has announced plans to keep its capital expenditure (capex) at 2.3bn Swiss francs (CHF) ($2.5bn) in 2023 – a level that it describes as "high" as it focuses its efforts on maintaining and expanding its infrastructure, including 5G and fibre networks. This reflects the broader picture in the industry, as telcos are increasingly struggling with the costs of rolling out their networks and developing new services. For 2022, the Swiss operator booked a 0.6% year-on-year decrease in group revenue to CHF11.11bn ($12.1bn), while net income dropped by 12.5% year on year to CHF1.6bn ($1.7bn). See more.
Having reflected on the state of the traditional wide-area private wireless market, research house Dell'Oro Group has lowered its market projection for the overall private wireless market, stating that it is "not materialising as fast as initially expected". Despite revenues "coming in below expectations", the research company's vice president, Stefan Pongratz, maintained that private wireless is a massive opportunity. However, he added in the company's report, "At the same time, market opportunity is not the same as a forecast and given the current progress, it will clearly take some time for the private wireless market to reach its full potential." Total private wireless radio access network (RAN) revenues, including wide-area and small cells, are expected to grow at a compound annual growth rate (CAGR) of 24% between 2022 and 2027, with small cell RAN revenue alone forecast to surpass $1bn by the end of the period. According to Dell'Oro Group, the largest public RAN suppliers, including Huawei, Ericsson and Nokia, are "well positioned" in the initial private LTE/5G phase, but enterprises and operators "appear more willing to try out non-traditional RAN suppliers in some private wireless settings".
UK telecoms regulator Ofcom is investigating the practice of broadband and mobile operators to increase prices in the middle of customer contracts due to ongoing inflation. The authority has expressed concerns over "the degree of uncertainty consumers face about future price rises specified in contracts on the basis of inflation. The unpredictability of inflation rates means it can be difficult to know – months in advance – what an inflation-linked price rise will equate to in pounds and pence when consumers enter a contract". Ofcom hopes its review will help it understand if it needs to impose "tougher protections" to ensure that customers have "greater certainty and clarity, from the outset, about the prices they will pay over the duration of their contract". Find out more.
- The staff, TelecomTV
Email Newsletters
Sign up to receive TelecomTV's top news and videos, plus exclusive subscriber-only content direct to your inbox.