What's up with… e&, Vodafone, Microsoft, T-Mobile US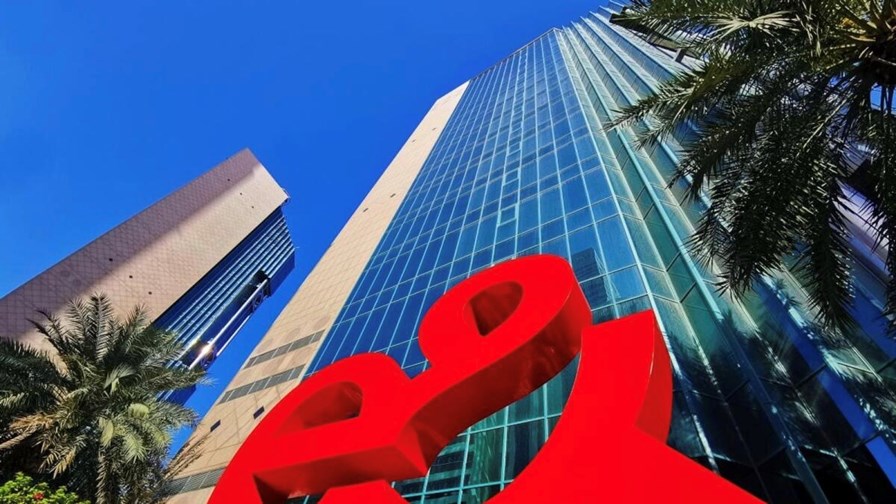 e& increases its stake in Vodafone
Microsoft cuts about 5% of its global workforce
T-Mobile US claims early 2023 bragging rights
In today's industry news round-up: Vodafone's biggest single shareholder ups its stake to 12%; Microsoft becomes the latest tech giant to put thousands out of work; T-Mobile US has plenty to boast about as Ookla releases its latest speedtest report; and much more!
Middle East operator giant e& (formerly Etisalat) has beefed up its stake in Vodafone Group from 11% to 12% (or 3.27 billion shares), according to a disclosure to the Abu Dhabi Securities Exchange. "Executed at what we believe is an attractive valuation, the investment rationale is unchanged from our announcement on the 14th of May 2022, specifically to obtain significant exposure to a global leader, and leverage potential commercial partnership and realise future return on our investment," the company stated. In May 2022, the UAE-based telco group paid about $4.4bn for a 9.8% stake in Vodafone Group – see e& splashes $4.4 billion on a near 10% stake in Vodafone. Vodafone is currently seeking a new group CEO following the resignation of Nick Read at the end of 2022, and recently made some changes to its senior management team. As e&'s stake in Vodafone increases, speculation is likely to grow that the Middle East giant will ultimately attempt a takeover bid for Vodafone, though it has stated previously that this is not its intention. Vodafone's share price was down slightly to 91.5 pence on the London Stock Exchange in early afternoon trading following the announcement.
Microsoft has become the latest technology giant to cut thousands of jobs, following in the wake of major headcount reductions at Amazon, Salesforce, Meta and Twitter. In a note addressed to staff, Microsoft CEO Satya Nadella stated that the company is experiencing a slowdown in customer spending and is now aiming to align its cost structure with its revenue and where it sees customer demand. "Today, we are making changes that will result in the reduction of our overall workforce by 10,000 jobs through the end of FY23 Q3. This represents less than 5% of our total employee base, with some notifications happening today. It's important to note that while we are eliminating roles in some areas, we will continue to hire in key strategic areas. We know this is a challenging time for each person impacted. The senior leadership team and I are committed that as we go through this process, we will do so in the most thoughtful and transparent way possible," added the note. The tech giant, which added tens of thousands of staff as its business grew during the Covid-19 lockdown period, is also focusing on "areas of secular growth and long-term competitiveness for the company, while divesting in other areas," and so will record a "$1.2bn charge in Q2 related to severance costs, changes to our hardware portfolio, and the cost of lease consolidation as we create higher density across our workspaces." It's not clear exactly which parts of the Microsoft empire will be most affected by the job cuts.
T-Mobile US is nothing if not consistent… as in, consistently bragging about how much better it is than its main rivals AT&T and Verizon. Ahead of the full-year 2022 earnings reports from each of the US telco giants, T-Mobile is boasting that its "network proved fastest in 45 states and the District of Columbia as well as in 86 of the 100 most populous US cities," based on the latest speedtest report from Ookla. That report places T-Mobile as the leader in nearly all categories, including download and upload speeds, lowest multi-server latency, consistent mobile broadband speeds and video streaming capabilities. T-Mobile also topped the charts for 5G performance and consistency. Read more.
France-based telco group Iliad has secured a new €300m loan from the European Investment Bank (EIB) to finance fibre network rollouts across its domestic market. The operator noted in a statement that the new financing would also benefit less densely populated and rural areas by providing "ultra-fast broadband" to such locations, and would increase the energy efficiency of digital services. Iliad claimed this move "has strengthened its position as France's leading alternative fibre operator". Its total borrowing from the EIB amounts to more than €1.4bn. Read more here.
US operator AT&T has reportedly been ordered to pay $166.3m in damages after a jury found it guilty of infringing the patent rights of Finesse Wireless with its 4G LTE and 5G networks. According to Reuters, a jury in East Texas federal court has found that AT&T's networks, which use equipment made by Nokia, violate two patents involved in reducing wireless signal interference, owned by Finesse Wireless. The report also claimed that AT&T and Nokia are mulling an appeal of the verdict, which comes after Finesse Wireless took legal action in 2021. In 2022, Finesse Wireless settled similar disputes with Verizon and Ericsson.
NuRAN Wireless, which develops low-cost and power-efficient radio access network (RAN) equipment for deployment primarily in rural and challenging environments, has landed a 10-year deal worth up to US$90m from Orange Madagascar for the deployment of its equipment at some 500 sites along the east coast of the island off the east coast of Africa. The vendor says it now has 4,642 sites under contract in sub-Saharan Africa. Read more.
Price hikes are expected to hit millions of UK customers who subscribe to phone and broadband services from BT, Vodafone and Three UK, The Telegraph has reported. According to the national newspaper, the average annual household bill for connectivity services will increase by more than £50. Its report comes after the UK's Office for National Statistics (ONS) revealed the country is still experiencing double-digit inflation. UK telcos' contracted price increases are linked to the Consumer Price Index (CPI) rate, which is published in January and reflects inflation levels for the 12 months to December. According to the ONS data, inflation in December 2022 was at 10.5% year on year. On top of that, the three mobile companies added a further 3.9%, while a fourth, Virgin Media O2, has yet to announce how much its prices will rise by this year. At the time of writing, BT was the only company to have issued a statement following the ONS announcement, revealing that its price changes will come into effect for most, not all, of its customers from 31 March. "We are freezing the price of line rental, call packages, call charges and call add-ons for our landline-only customers – those who do not have fixed broadband with us or with another provider. In addition, our BT home essentials, EE mobile basics, pay-as-you-go, BT basic and home phone saver customers will see their prices frozen through 2023 as part of our commitment to support those who need it most," noted the statement, adding that more than 3 million customers will remain unaffected by the price increases.
Amazon, Apple, Google and Microsoft are the four most valuable brands in the world, according to the latest annual report from Brand Finance, while Verizon, in seventh place, is the highest ranking telco in the Global 500 list. Deutsche Telekom ranks at 11, while AT&T comes in at 22. Somewhat predictably, but disappointingly, Starbucks was the highest-ranking coffee brand, in 18th place (while London's Algerian Coffee Stores didn't even get a mention, so there's clearly no justice in the world of brand values…).
- The staff, TelecomTV
Email Newsletters
Sign up to receive TelecomTV's top news and videos, plus exclusive subscriber-only content direct to your inbox.