What's up with… KPN, Cellnex, OneWeb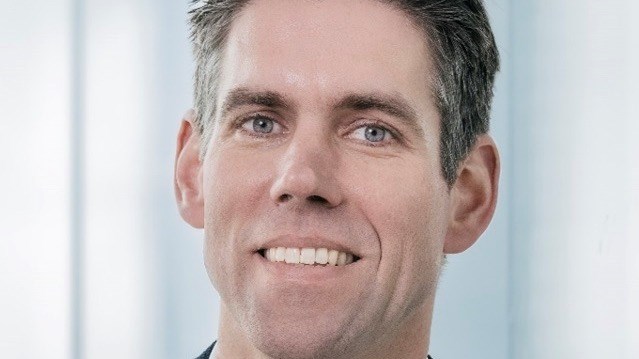 KPN has a new chief technology and digital officer
Cellnex under pressure from its largest shareholder
OneWeb completes its initial phase of LEO launches
In today's industry news roundup: Dutch national operator KPN promotes its head of strategy to chief technology and digital officer; Cellnex is under fire from its largest investor for not yet naming a new CEO; OneWeb now has 618 satellites in orbit; and more!
KPN has appointed 42-year-old Wouter Stammeijer as its new chief technology and digital officer (CTDO), replacing current CTDO Babak Fouladi, who, after almost four-and-a-half years in the role, has decided to "leave KPN and return to his family in London," noted the operator, which has a capex budget for 2023 of €1.2bn. Stammeijer is currently KPN's chief strategy officer, and has been at the Dutch telco for almost 13 years in various roles. News of Stammeijer's appointment came as part of a broader shake-up of KPN's top team. Read more.
Pan-European towers giant Cellnex is under pressure from its new largest shareholder, TCI Fund Management, which wants the chairman, Bertrand Kan, and two other board members to be replaced because of a lack of progress over finding a new CEO at a pivotal point in the company's development, Bloomberg has reported. Cellnex CEO Tobias Martinez announced earlier this year that he would step down from the role after the company's annual general meeting on 1 June. But TCI, which is now the single largest shareholder in Cellnex with a 9% stake, is unhappy at the lack of progress. It wants to shake things up at the board level, and wants some new blood in the driving seat, including one of its own appointees. According to the report, TCI wants former Cellnex chairman Marco Patuano to become the new CEO.
UK satellite communications provider OneWeb has completed its initial phase of low-earth orbit (LEO) satellite deployments to provide connectivity services around the world, especially in hard-to-reach areas. On Sunday the company launched 36 satellites in partnership with NewSpace India Limited (NSIL) – the commercial arm of the Indian Space Research Organisation, bringing its total fleet in space to 618. This means OneWeb's constellation is now large enough to provide global coverage, the company explained in a statement, adding that it will be able to deliver global connectivity services to enterprises and communities by the end of 2023. OneWeb's CEO, Neil Masterson, described the move as "the most significant milestone in the history of OneWeb," as the provider has now deployed the satellite set required for global coverage. Sunil Bharti Mittal, executive chairman of OneWeb, said this development will help efforts to close the digital divide globally. Read more.
BT is starting the week fending off a rumour that it is already developing a list of potential successors for current CEO Philip Jansen. The speculation, published by This is Money (the online business page of UK rag the Daily Mail), noted that a shortlist was being drawn up ahead of a public announcement, but only one unidentified source was cited about the move. Jansen took over as CEO at BT in early 2019 and has been in charge during one of the most turbulent periods in the company's recent history as it navigated the Covid-19 period, came under increasing competitive pressure in the broadband sector and dealt with the first strikes by BT staff in years. Jansen was recently in hot water over comments made to the Financial Times about BT's unrivalled power and position in the UK broadband sector, comments that its rivals then used against the operator in submissions made to regulator Ofcom as it analyses a proposed pricing offer by the UK national operator's quasi-autonomous access network subsidiary, Openreach. BT's share price is pretty much unchanged today on the London Stock Exchange, at 139.3 pence, which means the rumour is either not a surprise to the investor community or it is not being taken seriously.
Here's another sign that India really wants to be seen as a global technology and communications networking leader: It has just announced that a quantum-secure network connection is up and running in New Delhi, according to The India Express. The announcement comes only days after India's administration set out its strategy to become a global 6G superpower – see India eyes global leadership role in 6G.
KDDI has agreed to invest in Japan-based data engineering start-up Flywheel, in a bid to boost its capabilities to enable corporate digital transformation (DX). In a statement, the Japanese telco said it will hold a 15.3% stake in Flywheel, while its DX business, KDDI Digital Divergence, will own 34.8% of Flywheel's shares. With the investment in Flywheel, which will become a consolidated subsidiary of KDDI by 3 April, the Japanese operator envisions being able to promote digital transformation for enterprises by promoting the collaboration of data between companies "by safely and securely connecting corporate data." With the move, the operator also aims to connect society "not only through communication but also through data" and to enhance the value of customer experience. The partnership will see Flywheel's platform, dubbed Conata, which "balances privacy protection and data utilisation", work in collaboration with KDDI's big data and digital technologies.
- The staff, TelecomTV
Email Newsletters
Sign up to receive TelecomTV's top news and videos, plus exclusive subscriber-only content direct to your inbox.