What's up with… Vodafone, Qwilt, NTT Docomo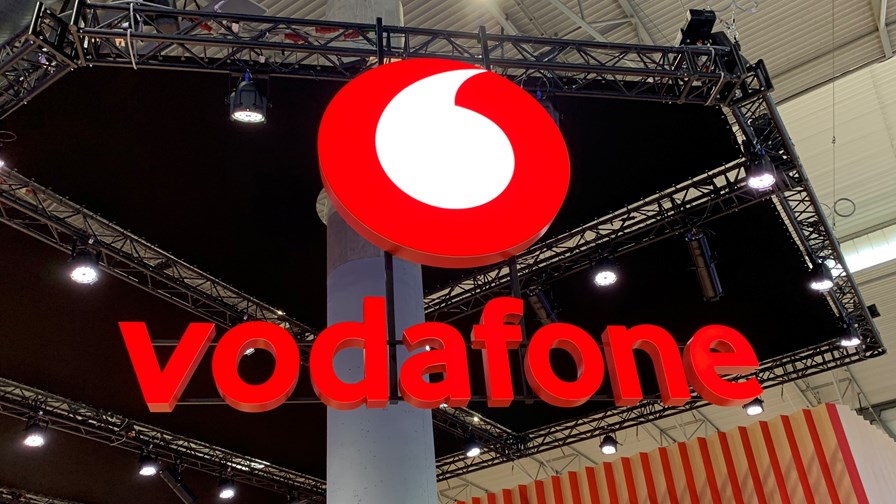 Vodafone stitches Qwilt into its networks
Iberdrola expands renewable energy deal with Vodafone
NTT Docomo catches Web3 fever
In today's industry news roundup: Vodafone is embedding Qwilt's content delivery network technology into the edge of multiple networks; renewable energy specialist Iberdrola expands its solar energy deal with Vodafone; NTT Docomo is in Web3 development and partnership mode; and more!
Vodafone is to embed a content delivery network (CDN) solution comprising Qwilt's Open Edge Cloud platform and Cisco's edge compute and networking technology at the edge of its networks in an initial seven European and African markets to improve the quality of its streaming services to the telco's mobile and fixed broadband customers. The move follows a successful trial of the joint Qwilt and Cisco solution by Vodafone in Italy, while the Qwilt/Cisco combination has also been deployed by Vodafone Turkey. "Our partnership with Qwilt and Cisco enables Vodafone and its broadcast partners to deliver a superior streaming service to customers," noted Giorgio Migliarina, products and services director at Vodafone Business. "It means less buffering and lower latency services for the end user. Also, by using open caching, we can more easily scale the service to meet the growing demands for live streaming, video-on-demand, and application services whilst providing content providers with a standardised platform built on open APIs across multiple countries in Europe and Africa," he added. The deal is another major telco feather in Qwilt's cap – it already claims to have more than 150 service provider customers, including BT, Verizon, TIM Brazil, Telecom Argentina, Bharti Airtel, Japan's J:COM and Telefónica, as well as Vodafone. For more on Qwilt, how its platform works, and what it means for service providers, see Disaggregating video delivery via the edge and Cache rich: Why telcos weave Qwilt into their networks.
Still with Vodafone… The giant telco has struck an expanded agreement with renewable energy company Iberdrola, which will supply Vodafone with "clean, renewable photovoltaic (PV) solar energy" in Spain and Portugal, adding to the deal in Germany that was announced last week. According to Vodafone, the renewable energy from the three solar plants is comparable to the annual electricity demands of approximately 117,000 homes (based on an average annual household electricity consumption of 3,500 KWh). "These agreements across Europe underline Vodafone's commitment to ensure our customers will continue to benefit from electricity purchased 100% from renewable sources," noted Joakim Reiter, Vodafone Group chief external and corporate affairs officer. "They also provide Vodafone with improved energy security and long-term price certainty as we work towards achieving net-zero in our operations by 2030. To meet the agreed net-zero targets in line with the Paris Agreement, the world faces the daunting task of ensuring [that] almost 90% of our future electricity needs globally are generated from non-carbon and renewable sources. Today's announcement is a great example of how telecoms operators like Vodafone can help accelerate this essential transition of countries' energy mix by becoming anchor tenants for new renewable power deployments." Read more.
Japanese mobile services giant NTT Docomo is positioning itself to be a mover and shaker in the emerging Web3 (blockchain, token-based economics) sector through its subsidiary NTT Digital, which has forged partnerships with 13 companies and plans to "develop Web3 systems, use cases, and more." The company wants NTT Digital to become what it calls a "Web3 enabler for the global implementation of blockchain and other cutting-edge digital technologies, specifically to help individuals and companies easily and securely use Web3 services and blockchain technology," leaning on Docomo's mobile communications expertise and the broader NTT Group's "knowledge in security and payments." Initiatives will include "the development and expansion of Web3-related systems, the management and trading of content using non-fungible tokens (NFTs), fintech business including the use of cryptocurrencies and stablecoins, and the creation of use cases such as the self-management of personal data using decentralised identifiers (DIDs)," noted Docomo in this announcement. NTT Docomo isn't the only telco looking to exploit the growing interest in Web3 capabilities: Telefónica is already in development mode; Deutsche Telekom is brokering Web3 partnerships, for example; and the GSMA is leading a group effort to develop an industry-agreed approach to using blockchain for wholesale clearing and settlement processes.
The partisan stalemate over the nomination and appointment of the fifth commissioner post at the US regulator, the Federal Communications Commission (FCC), remains unbroken two and a half years since Joe Biden took office. Within six months of his taking office, President Biden issued an executive order that net neutrality should be re-instigated. As the US president of the day appoints the chairperson of the FCC, the panel should have had a 3-2 Democrat majority, but despite the Biden administration's best efforts to resolve the impasse, they have been quite unable to gain the majority on the FCC's board. The Democrats have a 51-49 majority in the Senate but, from the very outset of Biden's administration, Republican politicians have been determined to prevent any possibility that net neutrality could be resurrected and so the vacant commissioner post is unfilled and the FCC board remains deadlocked at 2-2, ensuring that efforts to reintroduce net neutrality rules that were passed during the Obama administration and then revoked during Donald Trump's tenure will not be re-introduced. Under net neutrality, ISPs and telcos were prohibited from either throttling or completely blocking data flows and/or seeking to provide paid-for express broadband lanes, that would make internet access a two-tier, two-class system biased in favour of big business and well-heeled citizens who would get the best service whilst the rest would get "best effort" connectivity… which could be anything but best. Joe Biden first nominated the experienced and tested Gigi Sohn, as the fifth commissioner. She had worked at the FCC for many years, but Republicans reviled her and after a vote was delayed and filibustered for 16 months, she was subjected to insult and discrimination by politicians and powerful industry lobbyists before and during the course of three unpleasant and unedifying hearings. Unsurprisingly, she withdrew her candidacy in March this year. Tomorrow, 12 July, the US Senate Commerce Committee will vote on the president's latest nominee, Anna Gomez, who is a Democrat and a telecoms attorney, as well as a senior advisor to the US State Department's Bureau of Cyberspace and Digital Policy. Gomez, who was nominated in May, has been instrumental in leading the US government's preparations for the International Telecommunications Union's (ITU) 2023 World Radio Conference (WRC) that will take place this autumn in Dubai in the United Arab Emirates. The quadrennial colloquium is always a marathon affair and this year's is no different – it runs from November 20 to December 15. Wednesday's planned Senate committee vote will also decide on whether or not to renew for another five years the terms for two current FCC commissioners, Brendan Carr and Geoffrey Starks.
Cloudy, but with the chance of a game of 'pass the parcel'... The UK regulator Ofcom, after last September deciding to investigate the state of the UK's cloud infrastructure sector in general, and the place of the hyperscalers such as Amazon Web Services (AWS), Microsoft Azure and Google Cloud in it in particular, has issued an interim report on developments to date. The outcome? Ofcom is minded to refer adjudication on the question of how open the cloud market is to Britain's Competition and Markets Authority (CMA). In early April this year, Ofcom published its intent to take a close look at the cloud market in a "Notice of a proposal to make a market investigation reference under section 131 of the Enterprise Act 2002" with the purpose of considering "the extent to which a matter in relation to the supply of those services has or may have effects adverse to the interests of consumers, and to assess the extent to which steps can and should be taken to remedy, mitigate or prevent any such adverse effects." The notice also invited any interested parties to make representations on, and register objections to, the proposed investigation. Those responses have now been published as an interim adjunct to the earlier Ofcom document and show that the interested parties were BT, Google, Microsoft, Oracle, the UK Competitive Telecommunications Association (UKCTA) and Virgin Media O2, as well as two anonymised individual respondents. In essence, Ofcom's argument is that the British cloud market is key to the success of digital services in the UK but is not as competitive as it could and should be, dominated as it is by AWS and Azure which, between them, command some 60% to 70% of the market. Google is an also-ran with a market share of somewhere between 5% and 10%. The final Ofcom report will be published on 5 October this year, but it is evident that the regulator believes the cloud infrastructure market in the UK is indeed anti-competitive in some of its major aspects. For example, Ofcom accepts that new cloud customers can exploit a genuinely competitive market but points to evidence that established clients can face real problems. It cites examples of anti-competitive behaviour by both AWS and Microsoft, including the money-spinning strategy of charging their customers so-called "egress fees", i.e. money that must be paid before data can be transferred out of the cloud. There are also issues surrounding interoperability curbs that result in the need for customers to reconfigure both data and apps to be able to work on different clouds. Another questionable practice is "committed spend discounts" that are applied to keep customers on the cloud platform of a single given provider. In other words, providers are trying to lock-in their customers and prevent them going for a multi-cloud option. AWS and Microsoft are doing what they can to stop, or at least delay, a CMA investigation. AWS says Ofcom's case is "based on fundamental misconceptions about the IT sector, global networking technology, the actual interoperability of IT services, and the discounts on offer." Microsoft says there is no case to be made for referring the matter to the CMA but it looks as though Ofcom has already made up its mind to do exactly that.
The European Commission has concluded that the US "ensures an adequate level of protection – comparable to that of the European Union – for personal data transferred from the EU to US companies" under new binding safeguards that are now part of the EU-US Data Privacy Framework. "Personal data can flow safely from the EU to US companies participating in the framework, without having to put in place additional data protection safeguards," noted the commission in this announcement.
Ondas Networks, which develops private industrial wireless networks and commercial drone and automated data solutions, has raised $15m from a private investor group led by Charles & Potomac Capital to "accelerate production, fulfil backlog and support its growth plan," the company noted in this announcement. "We are excited to partner with Ondas Networks as they begin to scale in the important rail markets they have secured," stated Joe Popolo, CEO of Charles & Potomac Capital. "Our investor group has performed significant diligence and believes that Ondas Networks is poised for considerable growth as market adoption of their software-defined FullMAX connectivity platform continues to ramp," he added.
- The staff, TelecomTV