What's up with… Patrick Drahi and BT, Amdocs, FCC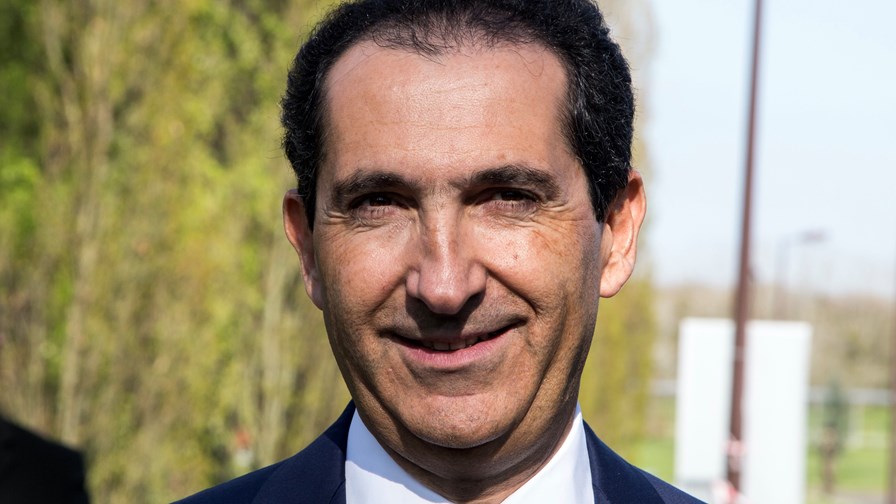 Patrick Drahi ups his stake in BT to 24.5%
Amdocs has further plans in the banking sector
Anna Gomez confirmed as new candidate for FCC seat
In today's industry news roundup: Altice owner Patrick Drahi now owns nearly a quarter of BT's stock, but says he has no plans for a takeover offer; Amdocs has applied its telecom software skills to the banking sector and is encouraged by early results; as expected, experienced US government lawyer Anna Gomez has been nominated to fill the FCC's empty seat; and more!
Only days after BT announced a massive long-term restructuring process as part of its latest annual results presentation, Patrick Drahi, the Franco-Israeli billionaire telecoms and media investor who owns Altice and is known for his penchant for aggressive acquisition bids, has increased his stake in the UK national operator from 18% to 24.5%, but has since stated he has no intention to launch a takeover bid for the telco. Drahi increased his BT stake to 18% in 2021, a move that led to a UK government review that concluded last summer and found there were no security issues with such a large stake being held by an overseas investor. Now Drahi has taken his holding to just below the 25% mark, a move that is estimated to have cost him about £960m and will increase his influence at BT. It might also lead to talks about the future shape of the UK telco's structure, as he is particularly keen on the already quasi-autonomous Openreach fixed access network unit that is currently rolling out a fibre access network that is on track to reach 25 million premises with fibre by 2026: Past speculation has suggested he might push BT to spin out Openreach completely into a standalone and separately-listed company. But he also might just see BT as a good investment right now. "Drahi is a shrewd operator and has a proven track record of delivering on these sorts of deals," noted PP Foresight analyst Paolo Pescatore. "Increasing [his] stake out of the blue will certainly raise eyebrows. This could be seen as a strong endorsement of BT's strategy given the relentless drive of rolling out fibre. BT under Jansen is a different organisation and the strategy is working, so far: He has helped navigate the group through a difficult period. But the long-term intentions are unclear," noted Pescatore, who pointed to the growing stake being held in Vodafone by e&, which now has a board seat at Vodafone and may gain another. "The UK government will be keeping a watchful eye over developments," added the analyst. BT's share price jumped briefly with the news of the stake-building but settled slightly down at 147.4 pence on the London Stock Exchange, giving BT a market value of about £14.7bn.
Software giant Amdocs is building on its strength and ever-improving financial performance by building new business opportunities in adjacent industry verticals, and is already experiencing some success in the banking sector, the vendor's CFO, Tamar Rapaport-Dagim, told a conference in Tel Aviv, Globes has reported. The vendor has set up a fintech-like unit within the company and is already serving some large customers, according to the CFO, who made it quite clear that future growth is likely through M&A activity, something with which Amdocs is very experienced in the telecom software sector. "We are looking beyond the telecom market, not necessarily as something that will lead to a leap forward in the next year or two, but more in a long-term perspective. The world of banking is relevant to us in terms of capabilities – we already have several dozen clients, and the momentum is good. We have not yet made a significant strategic decision on how to break into the market, and that means we will have to make an acquisition. This is one of the interesting areas for Amdocs over the next decade," added Rapaport-Dagim.
The dead-end street situation with an unfilled seat at the US Federal Communications Commission (FCC) might be coming to an end… Confirming previously emerged media reports, US President Joe Biden has nominated Anna Gomez as the fifth key commissioner at the regulator. Gomez, who is currently serving as a senior advisor for international information and communications policy in the Bureau of Cyberspace and Digital Policy, "brings with her a wealth of telecommunications experience, a substantial record of public service, and a history of working to ensure the US stays on the cutting edge of keeping us all connected," commented FCC chairwoman Jessica Rosenworcel in a statement. Gomez is a telecommunications lawyer and the US administration highlighted her "extensive experience in domestic and international communications law and policy." She is also not unknown to the FCC, having served for twelve years in various positions at the regulator, including as deputy chief of the International Bureau and as senior legal advisor to then-chairman William Kennard. The appointment is seen as key for the FCC, which has been stuck in stale waters after the previous Biden appointment of Gigi Sohn couldn't secure enough support for almost a year and a half, leading to her withdrawal from the process – see Sohn slams cable lobby as she withdraws her FCC nomination. Aside from the suggested nomination of Gomez, the US administration has re-nominated Geoffrey Starks and Brendan Carr to serve additional five-year terms as commissioners.
We couldn't go a day without an AI item, so… Virtual router specialist DriveNets has unveiled its network cloud-AI system, which it describes as an "artificial intelligence (AI) networking solution designed to maximise the utilisation of AI infrastructures and improve the performance of large-scale AI workloads." Built on the vendor's network cloud platform, which has been deployed by AT&T, KDDI and others, the new system has "been validated by leading hyperscalers in recent trials as the most cost-effective Ethernet solution for AI networking." Read more.
Orange has swapped its CEOs in Romania and Poland: Julien Ducarroz, currently CEO at Orange Poland, will head up Orange Romania from 1 September; and from the same date, Liudmila Climoc, currently running the telco's operation in Romania, will become the new CEO at Orange Poland. Mari-Noëlle Jégo-Laveissière, CEO of Orange in Europe (outside France), noted: "In her seven years of leadership, Liudmila and her team in Romania have been the protagonists of many 'firsts', like the launch of 5G services, showing creativity, enthusiasm, and unlimited resources of energy. More importantly, Liudmila ran the transformation of Orange Romania from a mobile to a convergent operator. She is a skilled leader, and I'm confident in her power to deliver sustainable growth and continue Julien's mission in Poland. Thanks to his passion and skills, Julien made impactful changes at Orange Polska. He developed a strategy during these turbulent years and delivered both financial and commercial results successfully above expectations, allowing the company to grow and strengthen its market position despite challenging headwinds. I'd like to thank Julien for leading the Orange Polska team with unflagging energy throughout the difficult time of the pandemic, amidst the turbulence brought on by the macro-economic and geopolitical environment stemming from the war in Ukraine… I am convinced that he will address any challenges in Romania just as successfully," stated Jégo-Laveissière. The operation in Poland has had a great start to the year, reporting a 7.1% year-on-year increase in revenues during the first quarter to €667m, and ending March with 17.4 million mobile customers (though that number has been in decline over the past year), while Orange Romania ended the first quarter with just over 10 million customers, though again that number has been declining over the past year. Read more (in Polish).
- The staff, TelecomTV