Sohn slams cable lobby as she withdraws her FCC nomination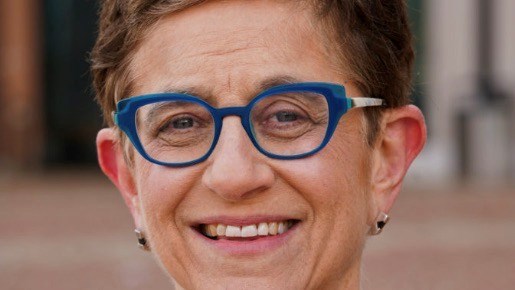 After 16 months of friction, Gigi Sohn withdraws her nomination to be an FCC commissioner
"Dishonest" and "cruel" personal attacks from the cable and media lobbyists led to her decision
With only four commissioners, the US regulator faces continued deadlock
Changes to net neutrality rules increasingly unlikely
The US Federal Communications Commission (FCC) is set for an extended period of deadlock after US President Joe Biden's nominee for the vacant fifth seat at the regulator's top table, Gigi Sohn, withdrew from the process as 16 months of personal, vitriolic and dishonest attacks from the cable and media lobbyists took their toll.
In a statement obtained by The Washington Post, Sohn explained that her decision to back out of her bid to become an FCC commissioner was largely due to the actions of "legions of cable and media industry lobbyists, their bought-and-paid-for surrogates, and dark money political groups with bottomless pockets" which, she added, have distorted her extensive career as "a consumer advocate."
"The unrelenting, dishonest and cruel attacks on my character and my career as an advocate for the public interest have taken an enormous toll on me and my family," Sohn wrote, adding that her withdrawal will result in the regulator remaining in a deadlock "for a long time."
Sohn was nominated by Biden in October 2021 (even though an open slot had been available since January 2021) as a representative from the Democrat side of the political divide. She has been vocal in her support for reinstating net neutrality rules, which require internet traffic to be treated equally by broadband service providers. Such rules were introduced by the FCC during President Barak Obama's time at the White House, but repealed during Donald Trump's presidency when Ajit Pai was chairman of the FCC.
But the Biden administration has been unable to secure the support of enough Democrats in the Senate to get Sohn's nomination approved: The Washington Post report on the political tussles behind the scenes paints a picture of a fractured US political landscape.
Now Sohn believes her decision to withdraw from the nomination process means the FCC, which currently comprises two Democrats and two Republicans, will lack the ability to reach a majority regarding decisions on important new regulations pertaining not just to net neutrality but also those related to the Broadband Justice Act, which "ensure that everyone has non-discriminatory access to broadband, regardless of who they are or where they live".
Fellow Democrat Maria Cantwell, a US senator and chair of the Senate Committee on Commerce, Science and Transportation, expressed disappointment with Sohn's decision to withdraw her nomination to serve at the FCC and described the "smear campaign" of attacks by opponents as "distractions from the fact that Ms Sohn is immensely qualified for this position and a highly effective, would be, FCC commissioner… this is a proxy fight for net neutrality."
On the opposing front, US senator Ted Cruz saw Sohn's withdrawal as a "major victory," adding that the telecoms regulator is not a place for alleged "partisan activists". He also urged the Biden administration to put forward a nominee who would serve as an "even-handed and truly independent regulator."
It is unclear when Biden will issue a new nomination.
- Yanitsa Boyadzhieva, Deputy Editor, TelecomTV
Email Newsletters
Stay up to date with the latest industry developments: sign up to receive TelecomTV's top news and videos plus exclusive subscriber-only content direct to your inbox – including our daily news briefing and weekly wrap.