What's up with… LF Connectivity, Italy's telcos, FCC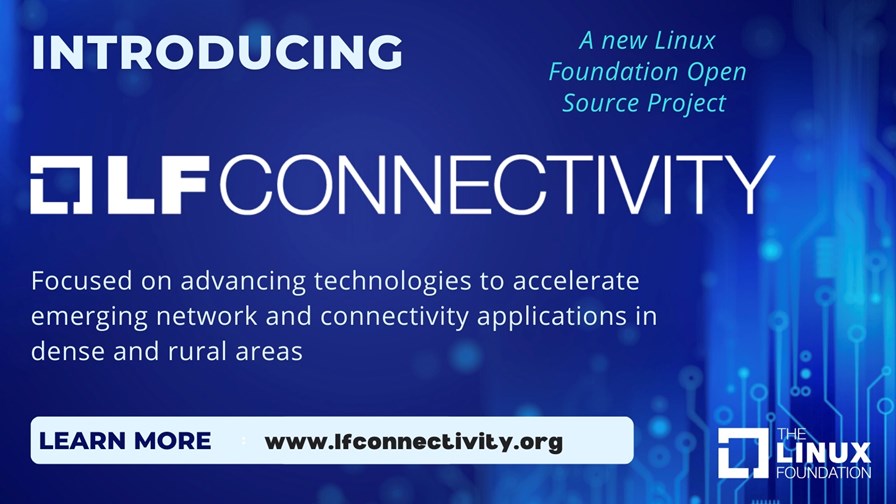 Linux Foundation forms LF Connectivity with Meta tech
Italy is set to shore up the country's telecom sector
Joe Biden has a new nominee for the FCC (apparently)
In today's industry news roundup: Meta has contributed multiple technologies to help kickstart the Linux Foundation's latest open-source project; Italy's government is set to provide economic relief to the country's beleaguered telcos; Biden has lined up another FCC nominee; and much more!
The Linux Foundation has announced the launch of LF Connectivity, a "new open-source project focused on advancing technologies to accelerate emerging network and connectivity applications." The new group, formed in collaboration with Meta, aims to "create a robust and sustainable open ecosystem that will enable a wide range of communication service providers to leverage open-source tools and technologies to help with the end-to-end performance and quality of experience (QoE) requirements of emerging applications," according to the Linux Foundation. Meta, which has been scaling back its non-core activities as it slashes jobs, is contributing a range of technologies (developed in collaboration with industry partners) to LF Connectivity. These include: Terragraph, an mmWave wireless technology that "helps internet service providers deliver gigabit speed last-mile access to subscriber homes, enterprises, and multi-dwelling buildings easily and cost-effectively"; Open M-Plane, an Open RAN-compliant software component of Meta's Evenstar hardware design for the configuration and management of radio access networks; and Maveric, a developer platform that "enables the development and evaluation of cellular network optimisation algorithms before their deployment on the network." Arpit Joshipura, general manager of networking, edge and IoT at the Linux Foundation, noted: "With 5G becoming more pervasive and NextG on the horizon, bandwidth and latency requirements will be higher than ever, with more applications leveraging augmented reality and immersive experiences that need to traverse networks. We are pleased to bring new open-source tools to more organisations across the globe and welcome LF Connectivity to our growing number of networking projects working to improve digital transformation." Read more.
The Italian ministry for industry, dubbed Ministry of Enterprises and Made in Italy (MISE), is reportedly looking to introduce a €1.5bn suite of measures to support the struggling domestic telecoms sector. In a draft decree obtained by Reuters, the ministry proposes cutting levies related to energy bills paid by companies that are considered to be of strategic importance for the state, including telcos, for a three-year period until 2025. Another change would see an existing tax break, which currently targets energy-intensive firms, to be extended to strategic companies. These two measures would reportedly cost a total of €1.2bn between 2023 and 2025, but their realisation would require the go-ahead from the European Commission. An additional €200m is set to be invested into helping operators move from copper to full-fibre fixed networks, while another €145m would enable the early retirement of older workers in the industry, paving the way for younger ones to make an entry. According to the news agency, the document is subject to change and needs to be given the green light by the cabinet before it comes into effect. Reuters stated that the move comes at a difficult time for the Italian telecoms sector, which has been struggling in the face of price competition and tight margins, making it difficult to invest in infrastructure upgrades.
Having failed to garner enough approval for Gigi Sohn, his previous nomination for the still vacant fifth seat at US telecom regulator the Federal Communications Commission (FCC), US president Joe Biden is set to nominate experienced government lawyer Anna Gomez for the position, according to a Bloomberg report cited by SeekingAlpha. Sohn endured 16 months of personal and vitriolic attacks from various lobby groups before withdrawing her nomination, which had long failed to gather enough support from Democrat senators, leaving the FCC in a state of political deadlock with two Democrat and two Republican commissioners. Might Gomez be acceptable to the Senate? Don't hold your breath…
Two of the biggest names in the industry, Cisco and NTT, have teamed up to develop and deploy joint IoT-as-a-service solutions for enterprise users. The partners are combining NTT Ltd's edge-as-a-service portfolio and Cisco's IoT capabilities – including its low-power wide area networking, or LoRaWAN technology – to "offer real-time data insights, enhanced security, improved decision-making, and reduced operational costs through predictive maintenance, asset tracking, and supply chain management capabilities," noted NTT Ltd, which is the enterprise services division of the NTT Group. Read more.
Following its move earlier this year to split itself into six units, Chinese digital services giant Alibaba has announced plans to spin off its Cloud Intelligence Group, the unit that provides cloud services to enterprise customers and which has a 4% share of the global cloud market. "In an increasingly complex world, we have proactively transformed our organisation to strengthen the competitiveness of our businesses through greater independence to address the evolving needs of different customers and capture new opportunities," noted Daniel Zhang, chairman and CEO of Alibaba Group. "We are taking concrete steps towards unlocking value from our businesses and are pleased to announce that our board has approved a full spin-off of the Cloud Intelligence Group via a stock dividend distribution to shareholders, with intention for it to become an independent publicly listed company." The announcement came as Alibaba reported its financial results for the first three months of 2023 and its full fiscal year: In the 12 months to the end of March this year, Alibaba's cloud division generated revenues of 77.2bn renminbi (RMB) (US$11bn) and an operating loss of RMB 5.15bn ($732m). Read more.
According to UK telecoms regulator Ofcom, more than 14 million households, about 48% of the country's total, had access to full-fibre broadband connections by January 2023, an increase of 5.5 million premises since Ofcom's update in May 2022. Its latest update comes just as local charity Citizens Advice issued new research suggesting that 1 million people in the UK have lost broadband access due to the inability to afford such services because of the cost-of-living crisis, and cautioned that the problem could get worse. A separate report from the regulator found that UK customers were more likely to be content with the customer service provided by their mobile provider (87%) than their broadband (82%) or landline company (77%). Among mobile operators, Virgin Mobile scored lower than average for overall satisfaction (81%), while the customers signed up to Tesco Mobile and giffgaff reported higher-than-average satisfaction (both 95%). ISP Plusnet ranked the highest when it came to customers satisfied with the overall service of a broadband provider, and EE (the consumer arm of BT) was the top performer in landline service satisfaction.
The ITU made its latest appeal for further internet connectivity funding this week to mark World Telecommunication and Information Society Day, which unfortunately passed us by here at TelecomTV HQ. The United Nations agency wants the world to stump up a lot more cash to deliver "meaningful connectivity and digital transformation in the world's least developed countries." Apparently, the value of such pledges currently stands at US$30bn, but the ITU wants that to hit $100bn by 2026. "Tech is at the top of the global agenda, but the benefits of digital technology are still out of reach for too many people," said ITU secretary general Doreen Bogdan-Martin. "If we are serious about digitalising the world in a way that is meaningful and sustainable, we must take action to accelerate digital transformation for everyone." No one would disagree with that, I'm sure, but it's not very clear how the value of such pledges is measured and quite where the extra $70bn is going to come from. Let's hope someone is listening to the ITU's clarion call because the digital divide is getting wider – while many who live in developed countries benefit from on-tap access to information and online platforms that enhance their working and personal lives, 2.7 billion people worldwide were offline in 2022, according to the ITU. "The digital connectivity divide separating the least developed countries from the rest of the world is widening on key factors such as access, digital skills and affordability," notes the agency. "Though the globe's 46 least developed countries are home to almost one-third of the world's offline population, the internet is considered to be affordable in only two of those countries," it added in this announcement.
Jason Hoffman, the former CEO of MobiledgeX, has joined datacentre design and operations specialist Switch as chief strategy officer, he announced on LinkedIn. As a result, Hoffman, who has shared his knowledge, skills and irrepressible nature with teams at Ericsson and Joyent over the years, is now back in the digital infrastructure sector after a brief stint as an industry consultant following the acquisition of MobiledgeX by Google last year.
UK startup Covatic has raised $5m in a Series A funding round, led by venture capital firm Praetura Ventures with support from the Creative Growth Fund and Comcast, for the further development of its secure, on-device ID-less advertising tech system, reports EU Startups. Covatic participated in the Comcast NBCUniversal LIFT Labs Accelerator in 2020, a programme that connects startups to senior executives at Comcast, NBCUniversal and Sky for mentorship and business development.
- The staff, TelecomTV