As Alibaba does the splits, will others follow?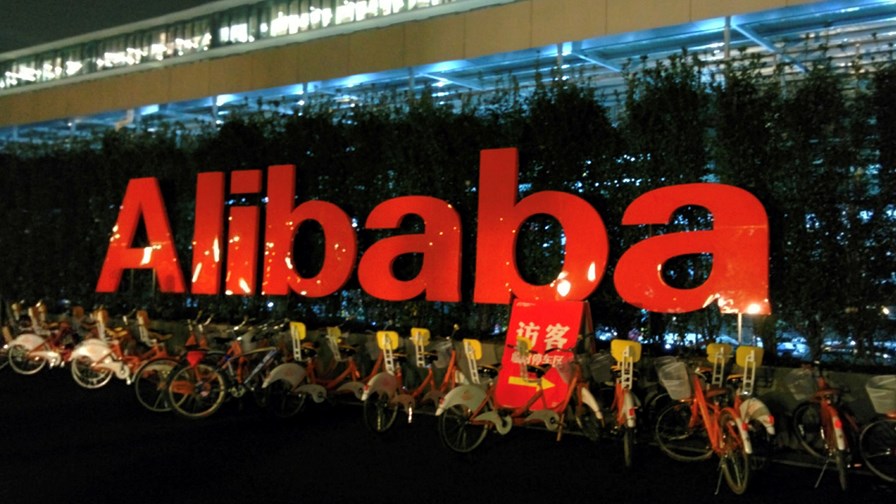 China's digital tech giant Alibaba takes a chainsaw to itself and cuts six new standalone companies from the corporate body
Massive restructuring aims to reassure both the Chinese Communist Party and private investors
The politburo and other authorities want China's big tech companies to be cut down to size
If they don't do it voluntarily, surgery will be imposed
Alibaba's share price bounces back but company founder Jack Ma is left out in the cold
In his book, The Fate of Empires and Search for Survival, the British soldier-scholar, Lieutenant General Sir John Glubb, calculated the average lifetime of an empire to be 250 years, give or take half a century. After that period all empires die: Some of them fade slowly but the majority hasten their own demise by over-reaching to expand further in the quest for ever more power and possessions.
Of course, there are exceptions to Glubb's reckoning; the Roman Empire lasted over 1,000 years, the Portuguese for 500 and the British for 300. However, Jack Ma's Alibaba empire managed just 24 years before being dismembered and dispersed after facing immense and relentless pressure from the authorities in an aggressively expansive China that evidently has its own imperial ambitions.
Alibaba Group Holding Ltd was founded on 28 June 1999, in Guangzhou on the Pearl River, 120km northwest of Hong Kong. Since then it has grown to become one of the biggest e-commerce, AI, venture capital and media empires on earth. Its interests are worldwide and the sprawling enterprise is worth some US$260bn, but now, suddenly, Alibaba is to split itself into six different units.
It is a radical and defensive move that, it is hoped, will demonstrate to China's politburo that the company, which the authorities regard as having grown far too big for its boots, has learned its lesson and henceforth will ensure by amended behaviour that it will not again face sanctions, such as the US$2.8bn in fines for its "monopolistic tendencies" that the Chinese courts have levied on the company over the past two years.
Thus, it has voluntarily chosen to chop itself up into individual parts whilst simultaneously ensuring that each of them will be financially safe, stable, innovative and attractive enough for investors to buy into as government and regulators loosen some of the disciplinary strings that have kept big tech in a tight straitjacket for the past few years.
Each of the six new companies will have its own CEO and board of directors and will be able, individually, to garner fresh finance from various sources and and even go so far as to consider floating, separately, on a stock exchange via an initial public offering (IPO).
And where Alibaba goes, can others be far behind? Alibaba's biggest rival, Tencent, has already begun to sell its interests in other big tech Chinese companies, presumably in the hope that doing so voluntarily will be preferable to being forced to divest them.
Jack's back, but he's not "Top of the world, Ma" any longer
Interestingly, the announcement came within days of reports that Alibaba's founder, the elusive Jack Ma, had made a first public appearance in China in many months. Already viewed with increasing suspicion by the authorities, the once flamboyant and over-assertive Jack Ma fell from political favour on 24 October 2020, when he made an ill-judged public speech at the Bund Summit in Shanghai.
During his presentation he criticised the government for its "interference" in businesses and their regulation. "Today's financial system must be reformed. Our capacity for 'control' grows stronger and stronger, while our capacity to 'monitor' is obviously lacking. Innovation doesn't fear regulation, but it does fear regulation by yesterday's methods. The game in the future is about innovation, not just regulatory skills," he said. To make matters worse he added that China was bound by regulations that were part of "an old people's club." Whoops!
In essence he made it plain that he was all for putting the interests of private companies before those of the State as embodied in the Party, the President and Politburo. That was his biggest mistake. His statement so angered Xi Jinping that it is said he personally intervened to put a stop to the enormous pending $37bn IPO (it would have been the world's biggest ever) of Ma's payments and lending company, Ant Group, which was 33% owned by Alibaba. Ma was summoned to Beijing where he was interrogated and castigated before disappearing from public view. Meanwhile, government regulators began their clamp-down and Ant Group established its very own "rectification working group". Very Maoist.
Quite some time later, a chastened and diminished Jack Ma surfaced briefly in countries as far apart as Japan, Spain and Thailand. Now he's back in mainland China and presumably doing his penance and duty by trying to re-establish some of the investor confidence he once had and so spectacularly lost. Reports say Alibaba's break-up plans were approved by regulators and other authorities before being announced to the markets and the public. Having been given the go-ahead, Alibaba will become a holding company whilst the dismemberment will help "unlock shareholder value and foster market competitiveness". Analysts believe the break-up of Alibaba will become the blueprint for other Chinese big tech companies to adopt when (rather than if) they too take an axe to themselves.
According to a 'voluntary announcement' made by Alibaba Group Holding Limited to the Hong Kong Stock Exchange, listing the new organisational and governance structure of the company, it will shortly comprise cloud computing, e-commerce, local services, logistics, digital commerce and media companies. The details are:
1) The Cloud Intelligence Group (including cloud, AI, DingTalk and other businesses) will be led by Daniel Zhang who is also the CEO and chairman of the Alibaba Holding Group.
2) The Taobao Tmall Business Group (including Taobao, Tmall, Taobao Deals, Taocaicai, 1688.com and other businesses) will have Trudy Dai as CEO. This company will remain wholly owned by the Alibaba Group. Taobao and Tmall are Alibaba's extremely lucrative e-commerce platforms.
3) The Local Services Group (including Amap, Ele.me and other businesses), will be headed up by Yongfu Yu.
4) The CEO of the Global Digital Business Group (including Lazada, AliExpress, Trendyol, Daraz, Alibaba.com and other businesses), will be led by Fan Jiang.
5) The Cainiao Smart Logistics company will be run by Lin Wan.
6) The Digital Media and Entertainment Group (including Youku, Alibaba Pictures and other businesses) will have Luyuan Fan serving as CEO.
Since Ma had his foolish pop at the "old people's club" in 2020, Alibaba's share price had fallen by more than 70%. However, as news of the break-up percolated around the world, its US-listed share price rose by 14% and by 13% in Hong Kong. Employees must now be wondering how many job losses will follow the "rationalisation" but, so far, senior managers at Alibaba Holdings have said nothing. Meanwhile, Jack Ma has been publicly pondering a change of profession. Once a schoolmaster, he is musing about returning to his old job as a classroom teacher. If he does it'll be a noisier life in one way and a quieter life in another, and he won't need to worry about the salary. He remains a billionaire.
- Martyn Warwick, Editor in Chief, TelecomTV
Email Newsletters
Sign up to receive TelecomTV's top news and videos, plus exclusive subscriber-only content direct to your inbox.