What's up with… Vodafone, broadband affordability, Threads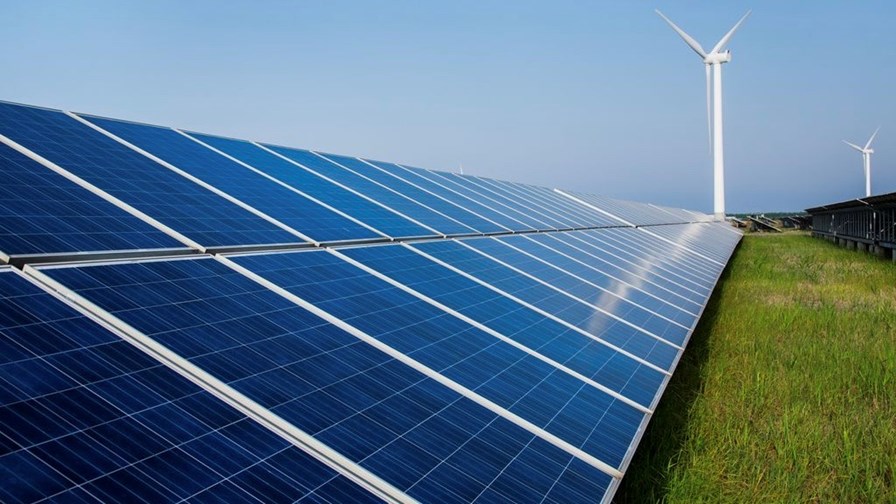 Vodafone turns to solar panels to help power its German mobile network
Hong Kong has the most affordable broadband services in the world
Meta's Threads takes on Twitter
In today's industry news roundup: Vodafone Germany is to source enough energy to power 3,000 mobile masts from a new solar panel park; East Asia and western Europe are home to the most affordable broadband services; Elon Musk's Twitter might finally have a rival for its microblogging crown; and much more!
Vodafone Germany has struck a power purchase agreement (PPA) with Iberdrola that will see the electricity provider build its first photovoltaic park (PV park) in Boldekow in north-eastern Germany in cooperation with the giant telco. The new facility is expected to be ready at the end of 2024 and will comprise 80,000 new solar panels covering an area the size of more than 65 football (soccer) pitches. Once fully operational it is set to generate up to 50 gigawatt hours of solar energy per year, enough to provide the power needed for 3,000 of Vodafone Germany's mobile masts. Currently, the operator obtains 40% of its direct energy requirements from such PPAs, with plans to make this 100% in the coming years. "Digitisation helps people and companies to save energy in the long term. However, this will only succeed if we make digitisation sustainable ourselves. We are setting a good example and providing our customers with a mobile network that is operated 100% by renewable energies," stated Michael Jungwirth, director of public policy and external affairs at Vodafone Germany. "PPAs like this one with Iberdrola Germany make it possible for us to plan more sustainable electricity procurement in the long term. At the same time, with the contracts we underline the seriousness of our sustainability activities and accelerate the energy transition in Germany." Read more.
A survey of 10,000 parents across Europe, carried out by IPSOS Germany for the Vodafone Foundation, found that "while parents are optimistic about the potential of digital technology in education, action to ensure consistency in resources and infrastructure is required to level up digital skills opportunities for students everywhere in Europe," noted the operator in this press release. "Europe faces a significant skills shortage and needs to boost digital literacy for young people if it is to achieve its Digital Decade targets," added Joakim Reiter, Vodafone Foundation trustee and chief external and corporate affairs officer at Vodafone Group. "As a parent, I understand why parents are backing teachers in their efforts to establish European standards for teaching digital skills but I find it alarming that the quality of digital tools for students varies widely between schools, cities, regions and countries," he added. The survey found that 85% of the parents surveyed believe their child's career prospects depend highly on digital skills, but only 78% reported that children could access digital tools, such as laptops, tablets and digital whiteboards, for learning at school. And access to digital tools in schools varies significantly among European countries: Students in the UK, the Netherlands and Portugal enjoy the highest access rates at between 87% and 88%, but this figure dropped to about 70% for students in Hungary, Italy and Greece. Read more.
Hong Kong has the world's most affordable broadband, measured in terms of how much of an average salary is needed to buy an average-priced broadband connection, according to analysis undertaken by Broadband Genie. Singapore came a close second, followed by Denmark, Finland and Switzerland. Turkmenistan is most certainly not the place to be for affordable broadband – it came bottom of the global ranking, with the outrageous statistic that an average broadband connection costs the equivalent of 92% of an average salary. The report is a really interesting snapshot of the cost of broadband around the world, and shows that eastern Asia and western Europe provide the most affordable deals when analysed by region. As for some of the other major nations, France came in 9th position, Germany 13th, the UK 22nd, Japan 23rd and China 25th. As for the US, it came in at number 32.
As expected, Meta, the digital services giant run by Mark Zuckerberg and which includes Facebook, Instagram and WhatsApp in its portfolio of applications, has launched Threads, its rival microblogging application to Twitter. The new service, which has been launched initially in 100 countries, is accessed via a user's Instagram account (indeed, it is described as "an Instagram app") – posts can be up to 500 characters long and include links, photos, and videos up to 5 minutes in duration. The interface is intuitive and easy on the eye – but can it seriously challenge Twitter? At least one seasoned analyst believes it's going to be hard even for Meta to knock Elon Musk's platform off its perch – see this analysis from Richard Windsor at Radio Free Mobile (we particularly like his blog headline, Musk vs Zuck – Virtual cage fight).
UK wholesale fibre-to-the-premises (FTTP) operator Netomnia, which earlier this year raised £230m in debt financing, has said its high-speed XGS-PON network now reaches 500,000 homes and businesses and is on course to reach 1 million premises by early 2024. YouFibre, the retail services sister company to Netomnia, is currently serving more than 40,000 commercial customers using the network. "Reaching half a million premises and already providing service to 40,000 of them is a significant achievement and is a testament to the hard work and dedication of the entire team," noted Jeremy Chelot, CEO at Netomnia and YouFibre. "We only started out two and a half years ago, and we are now the sixth-largest network in the UK, have the third-fastest build rate, and are building in all four UK countries. This is just the first step in our ambitious growth strategy to hit one million homes and businesses within the next 12 months. I am particularly pleased about the speed at which we are now building… We truly understand the need for a future-proofed network like ours, so we are working as hard as we can to bring it to as many people as possible," added the CEO.
In the new and catchily-titled film, 'Mission: Impossible – Dead Reckoning Part One', Tom Cruise's potential nemesis is the "Entity", an out-of-control AI computer. Made 55 years earlier, in 1968, Stanley Kubrick's '2001: A Space Odyssey' features the sentient supercomputer, HAL 9000, that goes rogue and plots to destroy the human astronauts, whom, it believes, will fail to fulfil their mission to Jupiter. After killing astronaut Frank Poole then murdering the three hibernating crew members, HAL locks Dave Bowman out of the Discovery One spaceship to die in space. Their interchange is as brief as it is chilling. Bowman: "Open the pod bay doors, HAL". HAL: "I'm afraid I can't do that Dave". Now, that is a brilliant film… but this is real: Scientists and engineers at Nasa (National Aeronautics and Space Administration) are building a spatial ChatGPT-style AI system designed to allow future US astronauts not only to have a tête-à-tête with AI-powered robots exploring distant planets, but also to allow them to have a pow-wow with their spacecraft. What could possibly go wrong? Nasa visiting research scientist, Dr Larissa Suzuki (who is also a technical director at Google), says the system (like HAL 9000) has a natural language interface that will permit astronauts and ground-based mission controllers to talk to it rather than ploughing through volumes of printed tech manuals when astronauts are performing tricky manoeuvres and/or vital experiments. In addition, Nasa is also to deploy "federated" machine learning (ML) in space that will allow robot craft to share data without going through the time-consuming (yet vital) process of ending huge data flows back to earth. An early version of the system will be deployed on a space station that will orbit the earth's moon as part of the Artemis programme of robotic and human lunar exploration. The mission is led by Nasa with contributions from partners, including the European Space Agency (ESA), the Japan Aerospace Exploration Agency (JEEA) and the Canadian Space Agency (CSA). Its primary purpose will be to support astronauts to achieve sustainable robot and human settlement on the moon. Artemis 3, which is due to be launched in December 2025, will be the mission's first crewed moon landing mission of the ambitious Artemis programme and the first crewed flight of the Starship HLS lander. However, delays in building the lander will probably mean that the mission will be pushed back until some time in late 2026. If successful it will be the first crewed lunar landing since Apollo 17 back in 1972, more than 50 years ago. As Dr. Suzuki says, "The idea is to get to a point where we have conversational interactions with space vehicles and they [are] also talking back to us on alerts, interesting findings they see in the solar system and beyond. It's really not like science fiction any more." Indeed. The last word here goes to replicant Roy Batty from the Blade Runner movie during his final encounter with blade runner Rick Deckard: "I've seen things you people wouldn't believe. Attack ships on fire off the shoulder of Orion. I watched C-beams glitter in the dark near the Tannhäuser Gate. All those moments will be lost in time, like tears in rain.  Time to die." The obvious questions are – who, and when? HAL's great grandson is working on that.
The UK has left the EU and Brexit is complete. We are told it is a triumph, even though It's not (and nowhere near it), but having 'taken back control' us Brits are now left alone on our damp and misty islands in a self-imposed insularity so profound that it can only be a matter of time before we see the return of that famous newspaper headline of a century or so ago, "Fog in Channel, Continent Isolated". Meanwhile, across La Manche, it seems European consumers want to be treated as 'VIPs' by the brands with which they interact (and from which they buy) but, at the same time, want to maintain what might best be described as 'stiff upper-lipped British reserve' when it comes to the sharing, use and protection of their personal data. No doubt Brexiteers will have something to say about that example of blatant lèse-majesté. Litigation may loom. The fourth annual State of Personalisation Report from Twilio, a San Francisco, California-based customer engagement platform that makes it "easy for every organisation to build meaningful interactions" and "unique, personalised experiences for their customers on the channels they prefer", says there is a catch-22, or a 'disconnect', when it comes to brands using data to power customer interactions. According to Sam Richardson, customer engagement consultant at Twilio, "With an oversaturation of brands all vying for consumers' attention, data-led personalisation is non-negotiable for organisations looking to cut through and is increasingly what consumers have come to expect. But they need to make sure they are using consensually collected, first-party data to build trust with consumers. Insights can be transformed into relevant communications and can power timely, personalised engagements that respect customer boundaries." The report shows that consumers will take decisive action – to the benefit or detriment of the companies they buy from – if their encounters are successfully, or unsuccessfully, personalised. Thus, 51% of European consumers say they will become repeat buyers after a good personalised experience, while 49% will tell a friend or family member, and a 33% will become a member of a brand's loyalty programme. However, an impersonal experience can result in customers voting with their feet and wallets: The Twilio report shows that if the interaction is not personal enough, 36% of European consumers will decline to make a specific purchase, 19% will cease shopping with a brand entirely and 18% will churn-away completely to buy from a competitor instead. That same 36% say personalisation is less evidently targeted and more diffuse than it was a year ago and that the sellers' claims to treat consumers as VIPs has been seriously degraded. Meanwhile, when it comes to their personal data, customers remain very sceptical about the claims made by those selling to them. Indeed, distrust of such claims has increased by 22% since Twilio's third annual report was published last year. Simultaneously, 49% of all European consumers just do not trust brands to hold their data securely or to use it responsibly. Sam Richardson again: "This disconnect between data sharing and personalisation is creating a real conundrum for brands to navigate – you can't effectively personalise communications without leveraging customer data. It's a codependent relationship." However, consumers have their reservations about data sharing. He added, "Whilst brands must recognise the value that personalisation strategies can deliver, they must prioritise building that trust and being transparent with how they plan to use it." European consumers await meaningful VIP status with bated breath.
Nokia is about to land a US$1.7bn 5G equipment deal from India's largest mobile operator Reliance Jio, according to a report from The Economic Times that cited sources with knowledge of the deal. Jio, which already has a $2.1bn 5G kit deal in place with Ericsson, is rolling out a nationwide 5G network at breakneck speed and aiming to cover the entire country with its 5G service by the end of this year.
The UK government's Department for Science, Innovation and Technology (DSIT) has launched an open consultation into the "use, security and resilience of private telecoms networks." The "call for information" aims to gather insights and information from "those involved in the development and provision of such networks, and the organisations that currently use them, or plan to use them in the future. We will use the responses to help determine whether specific government intervention is needed to promote the security and resilience of private telecoms networks." The DSIT document noted: "It is important to understand the implications of the increasing use of private telecoms networks. For example, if businesses providing services critical to the UK become increasingly reliant on such networks, damage or disruption to those networks could have significant impacts on the users of critical services. Therefore, risks associated with such private telecoms networks must be appropriately managed. This includes protecting them against external threats as well as ensuring they are resilient to accidents, system outages and natural hazards now and in the future." Companies have until 13 September to respond to the consultation, after which DSIT will publish a summary and its own thoughts on the matter.
- The staff, TelecomTV