What's up with… Telenor, CK Hutchison, Netomnia, MTN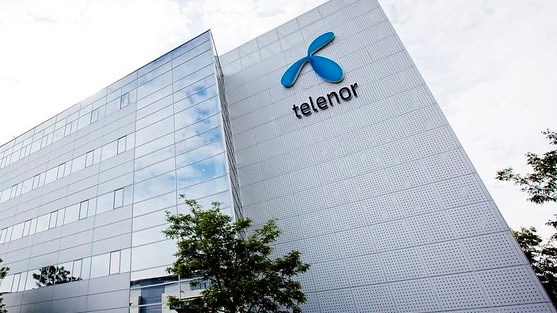 Telenor and CK Hutchison in Nordic M&A talks
UK altnet Netomnia raises £230m
MTN issues an unusual but serious warning
In today's industry news roundup: Rumours abound that Telenor and CK Hutchison are exploring mergers in Sweden and Denmark; UK fibre broadband builder Netomnia raises fresh capital; MTN's chairman is being impersonated, but not for laughs; and more.
Nordic telco Telenor is rumoured to be in discussions with Hong Kong-based CK Hutchison, which owns a number of mobile operators as part of its 3 Group, about the potential merger of the two companies' operations in Sweden and Denmark. The speculation first emerged in the Financial Times (subscription required), which cited two people with knowledge of the talks. The discussions are believed to be at a very early stage and neither company commented on the speculation. CK Hutchison is in the process of finalising a deal for its UK operator Three to be merged with Vodafone UK, with details of the proposed deal expected to be made public in the coming days. Tre Skandinavien (Hi3G Access AB) is CK Hutchison's operation in the Nordics covering Sweden and Denmark, and is 60% owned by CK Hutchison and 40% by Investor AB of Sweden. The Swedish operation has 2.4 million active customers and the Danish operation has 1.5 million customers. Telenor's operations in Sweden and Denmark have almost 3 million and 1.6 million mobile customers, respectively. If the two companies are to have any hope of merging these operations, they'll want to see some relaxation from the European authorities on telecom M&A, with the current proposed merger of Orange and MásMóvil in Spain, which is set for an in-depth and lengthy antitrust investigation, a likely guide as to whether or not they are likely get the green light.
Telenor is also in the news currently for an agreement that was struck with giant data infrastructure equipment vendor Cisco during MWC23. The operator and vendor are to jointly "explore an everything-as-a-service (XaaS) flexible and scalable model to reach a broader partner ecosystem and customer base. Cisco and Telenor plan to accelerate the flexibility, scalability, and availability of cybersecurity solutions-as-a-service for both business and consumer customers. The companies will also work to design and demonstrate how multi-cloud-as-a-service can help business customers use multiple clouds more effectively and efficiently through end-to-end orchestration, maximised observability and cybersecurity, cloud cost efficiency, and cloud resource optimisation," the companies noted in this press release.
Netomnia, which claims to be the UK's fourth-largest fixed access network altnet, along with its sister ISP company YouFibre, has raised £230m in committed debt financing from a group of six bank lenders – HSBC UK, ING, NIBC, RBC, Standard Chartered and UKIB. Netomnia says the financing package also includes a so-called "accordion" funding extension "to be raised in the future to support the continued growth of the business." Netomnia, which is aiming to pass 1 million UK premises, says it has already reached 410,000 premises with fibre that is ready for service and has connected 28,000 customers. Last October, it boasted of being the first altnet to build out fibre access network infrastructure in all four of the UK's nations.
Here at TelecomTV we do like a quirky Friday story to round off the week – and here's a doozy. Incoming this morning was a press release from the South African-headquartered mobile operator MTN, which has operations in many African countries, warning the media, businesses and the public to be aware that the group chairman of MTN, Mcebisi Hubert Jonas (a former deputy finance minister of the government of South Africa), is being impersonated by fraudsters! It seems they are soliciting money by pretending to be him and, to the mind's eye, immediately sprung pictures of gangs of well-dressed touts wandering Johannesburg and elsewhere, made-up to look like Mr Jonas, identifying themselves to passers-by as the chairman of MTN, before asking to look at a mobile phone and then legging it clutching the device. Either that or stopping people and asking for a few rand to make an emergency phone call and then leaping into a chauffeur-driven limo and speeding away with their ill-gotten gains. However, the attempted frauds are rather more sophisticated than that and are considered to be sufficiently concerning for a major telco and listed company to go so far as to issue a public warning. According to Nompilo Morafo, MTN's chief corporate affairs and sustainability officer, an email scam is underway that is serious enough for MTN's internal audit and forensic process to be invoked in an effort to weed out an "organised crime syndicate" after the operator had been made aware of incidents related to the false solicitation of funding under the guise of requests for sponsorship towards the company's corporate social investment (CSI) projects. MTN invests heavily in the socio-economic development of deprived communities, in alignment with the African Union's Digital Transformation Strategy for Africa and the operator's own Ambition 2025 strategy, and via the MTN Skills Academy provides access to digital and financial skills training across Africa and increasing employment opportunities. There's money there and crooks are keen to get their hands on whatever they can. Morafo says. "We urge the public to not fall prey to scammers and report all suspicious and unsolicited phone calls, emails and WhatsApp communication received to us," noted the operator. It seems the crooks make first contact with a potential mark via WhatsApp and introduce themselves with a photo of a real, senior company executive in an effort to establish and build trust. They then send a spoofed email to a company employee responsible for payments asking that an electronic funds transfer payment be made urgently to a specific recipient. Usually, the fake emails are forwarded using another ersatz email address from another company executive to make it seem that it has greater legitimacy, importance and urgency. The scammers' use of spoofed third parties, such as law firms or auditors, is also a common practice. Acting in good faith, the unsuspecting employees could instruct the company's financial institution to initiate the request. It is not known how much the crooks have managed to get away with but it's obviously enough to spur MTN into taking exceptional action to warn people to be on their guard.
The 18,000-strong population of Taylor, a small Texas town situated not far from the city of Austin, was delighted when Samsung of South Korea announced that it would spend billions of dollars on building a massive 5 million square metres, state-of-the-art semiconductor fabrication plant on its doorstep. It would mean 2,000 new, highly skilled, well-paid local jobs and increased prosperity for all. Probably it still will but, according to a Reuters report, the cost of the factory is spiralling ever upwards. Originally budgeted to cost US$17bn, Samsung says it will actually come in at $25bn and more, a circa 50% increase on the price estimated when the project was announced in late November 2021. Inflation, increases in the costs of building materials, geo-politics, supply chain disruptions caused by the Covid-19 pandemic and the effects of Russia's invasion of Ukraine have all combined to make Samsung's plans to produce advanced semiconductors for application in 5G mobile technology, AI and high-performance computing at the new facility massively more expensive. Currently, the huge new plant is scheduled to be completed by next summer and should be producing microprocessors by early 2025, but any delays in construction will give another twist to the corkscrew of rising costs. Thanks to the US Chips Act, designed greatly to increase the manufacture of semiconductors within the US itself and lessen reliance on imports, chipmakers have been able to apply for cash grants from the Biden administration to help pay for new factories but, as the US Department of Commerce revealed a couple of weeks ago, even the most generous government grants cover no more than 15% of the price of construction of new fab plants and inflation is still roaring ahead. Furthermore, companies taking advantage of the government grants must sign binding legal agreements that prevent them from expanding their operations in China for a period of 10 years. Of course, it's not just in the US that inflation is causing major economic problems. For example, in 2022, Intel announced it would build a new semiconductor manufacturing facility in Magdeburg, Germany, at a cost of $18.7bn. German government aid to the tune of $7.2bn was granted but since then the cost of construction has risen to $31.7bn and Intel is asking for a further $5bn in state aid. There is little doubt that the new Samsung and Intel fabs will be built as well as many others, not least because of their massive strategic importance in an increasingly disjointed and politically riven world, but we can be sure that, in the end, it will, as ever, be the consumers who pay in the form of the increased cost of technologies that rely on microprocessors to function. And that means just about everything.
- The staff, TelecomTV
Email Newsletters
Stay up to date with the latest industry developments: sign up to receive TelecomTV's top news and videos plus exclusive subscriber-only content direct to your inbox – including our daily news briefing and weekly wrap.