What's up with… Bharti Airtel, Singtel, Nvidia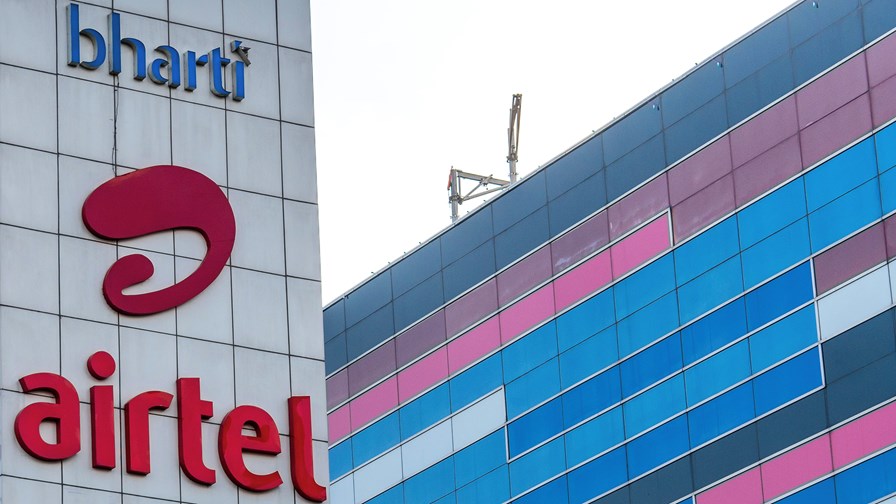 Bharti Airtel hits 50m 5G subs in India
Singtel sells cybersecurity unit at a loss
Nvidia faces potential EU probe
In today's industry news roundup: A year after its launch, India's Bharti Airtel has 50 million customers for its 5G service; Singtel has taken a massive hit on the sale of its Trustwave cybersecurity unit; the European Commission is checking to see if Nvidia has been abusing its dominance of the AI chip sector; and much more!
Indian operator Bharti Airtel now has 50 million 5G customers, a year after the launch of its service, and claims its 5G service is now available "across all districts" (all the 28 states and 8 union territories) of the vast country. "We are thrilled at the speed of adoption to 5G by millions of our customers and we are reaching this milestone earlier than planned," noted Bharti Airtel's CTO, Randeep Sekhon. "This marks a big expansion of Airtel's 5G coverage going from 1 million in October of 2022 to 50 million [with]in just 12 months of the launch. The expansion continues at full speed and I am sure we will continue to rapidly multiply as we work towards nationwide coverage and enable all our customers to enter the 5G age," he added. Airtel's main rival and overall market leader, Reliance Jio, announced it had passed the 50 million 5G subscriber mark at the end of August. News of the 5G landmark came just days after India's watchdog, the Telecom Regulatory Authority of India (TRAI), unveiled the latest national telecom statistics, which showed the early 5G movers growing their overall customer bases, while Vodafone Idea suffered further attrition of its subscriber base. In July this year, Reliance Jio added 3.9 million mobile customers to take its total to 442.5 million, giving it a market share of 38.6%; Bharti Airtel added 1.5 million mobile customers to take its total to 375.2 million (32.7% market share). Vodafone Idea, which is struggling financially and yet to get its 5G rollout up and running in any meaningful way, lost 1.3 million customers, taking its total down to 228.3 million (19.9% market share). India ended July with just short of 1.15 billion mobile connections in total, of which 91.3% were "active" (that is to say, were used for any kind of communications service) during the month.
After a lengthy review process that began in May 2021, Singtel has announced the agreed sale of its 98% stake in cybersecurity services subsidiary Trustwave to equity fund MC2 Titanium for just over $200m. Trustwave does most of its business in North America, and that profile no longer fits with Singtel's strategy: The telco noted in its short statement on the sale that the divestment is "in line with Singtel's strategic reset to refocus its business in Asia Pacific and improve shareholder value by optimising resource allocation." Singtel's investment in Trustwave has not gone well: It acquired the 98% stake in 2015 for $810m.
Graphic processing unit (GPU) giant Nvidia has come under scrutiny in Europe for alleged market abuse in the AI chipset sector, a market it currently dominates, according to Bloomberg (a free-to-access report is available here via BNN Bloomberg). It is believed that the European Commission has been informally gathering views on potentially anticompetitive abuses in the GPU sector as it looked to assess whether any further intervention is needed. The examination is still in its early stages and might not result in a formal investigation or fines from the governing body. If an actual probe is launched and finds Nvidia guilty, this could result in an order to change its practices and to pay penalties of as much as 10% of global annual revenue, which for its fiscal year 2023 (ending 29 January 2023) amounted to $26.97bn. The Bloomberg report comes after media reports last week suggested that the French competition authority had raided Nvidia's offices over suspected engagement in anticompetitive practices. The tech industry has been growing hot for Nvidia's chip technology, which is seen as a much-needed staple for developments of AI-related systems, such as those training large language models (LLMs). According to Bloomberg's estimates, Nvidia's H100 processing units have helped the company gain a market share of more than 80% in total.
Mobile network passive infrastructure company Phoenix Tower International (PTI) has agreed a new credit facility for €1.2bn to consolidate existing loans and to widen its presence in Europe. The proceeds will go towards funding the recent acquisition of almost 2,000 sites in France from Cellnex for an undisclosed amount, as well as expanding new European markets, which effectively means it plans to make additional M&A moves within Europe. "The financing will allow us to strengthen our commitment to the region, as we continue to construct and invest in digital infrastructure in markets that are experiencing a rising demand for connectivity and technological upgrades," said Dagan Kasavana, CEO of PTI. Read more.
Apple is reportedly looking to hire more staff in the UK, specifically to focus on AI. Citing the tech giant's CEO Tim Cook, a report from the BBC suggested that the company is hiring more people for AI jobs in the UK and that Cook expects Apple's investment towards this endeavour to increase. This report comes in stark contrast with the overall trend in the tech sector which, in the past year, has seen major redundancy plans hitting a number of large companies, including Amazon, Facebook parent Meta, Google's parent company Alphabet, Microsoft and X (previously Twitter).
Industry veteran Rajiv Datta, whose CV includes stints at Colt Technologies and Abovenet (now part of Zayo), has been appointed as CEO at UK fibre-to-the-premises (FTTP) newcomer Nexfibre, the fibre broadband network company co-owned by InfraVia Capital Partners (with a 50% stake), Telefónica (25%) and Liberty Global (25%). "With a fully financed plan to invest £4.5bn and a set of world-class shareholders and partners, Nexfibre is incredibly well positioned to be impactful at a pivotal time in the UK broadband market," stated Datta. The announcement comes as Nexfibre, which recently announced the acquisition of FTTP altnet Upp, says it has already reached 500,000 premises with its fibre access network: Datta's job is to get that total number of premises reached to 5 million by 2026. Datta replaces Bernardo Quinn, who was appointed as Nexfibre's interim CEO at the start of this year: Quinn will remain as an advisor to the board for the remainder of the year.
- The staff, TelecomTV
Email Newsletters
Sign up to receive TelecomTV's top news and videos, plus exclusive subscriber-only content direct to your inbox.