India's Jio tops 50 million 5G subs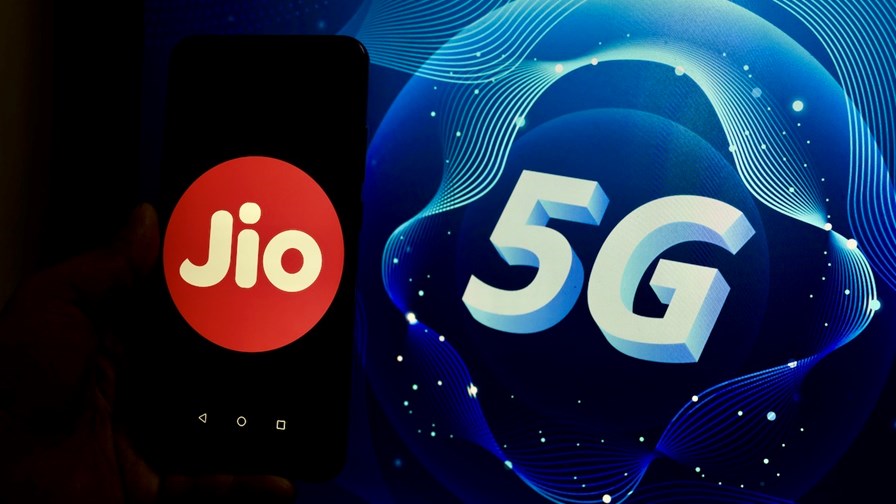 Indian operator Reliance Jio has been investing heavily in its 5G network
It is battling rival Bharti Airtel to be the country's 5G leader
Reliance Industries' chairman, Mukesh Ambani, says Jio already has more than 50 million 5G subscribers
The claim comes as the global 5G customer base passes 1.3 billion, according to Ericsson
Nine months after launching its first 5G services, India's Reliance Jio has more than 50 million subscribers connected to its latest high-speed mobile broadband network, the chairman and managing director of Jio's paranet company has stated.
Talking to shareholders at the company's annual general meeting this week, the head of Reliance Industries Ltd (RIL), Mukesh Ambani, noted in his speech that Jio 5G is already present in over 96% of the census towns in India. "And we're on track to cover the entire country by December this year. This makes Jio 5G the fastest-ever 5G rollout of this scale anywhere in the world," boasted Ambani, who is the ultimate driving force behind Jio's $25bn investment in a nationwide 5G rollout.
Ambani claimed that Jio is "adding one 5G cell to our network every 10 seconds, and we will have nearly 1 million 5G cells operational in our network by December," by which time "we will be able to promptly fulfil each and every demand for [a] Jio 5G broadband connection across the country."
So far, according to Ambani, Jio has signed up more than 50 million 5G customers, making it the country's market leader, as it is in the overall mobile market in India, where at the end of June it had 438.6 million mobile connections, giving it a market share of 38.35% – see Jio, Airtel make gains in India as Vi loses further ground.
And with the rivalry with Bharti Airtel – India's second-largest mobile operator, with 373.7 million connections and a market share of 32.68% – in mind, Ambani boasted that Jio is uniquely placed to deliver the best 5G experience in India. "We are the only company with the capacity to smoothly transition our entire 4G customer base to 5G, with minimal additional capital expenditure. With the growing adoption of Jio 5G, we are also seeing an increasing trend of high-ARPU, post-paid customers choosing Jio as their preferred network… Last year, I highlighted several advantages that differentiate Jio 5G from other Indian operators, including our comprehensive spectrum, our standalone 5G architecture and carrier aggregation. Recently, we used our own 5G stack to become the first operator in the world to launch commercial services on millimetre-wave spectrum, using standalone 5G. This high-capacity, low-latency layer will significantly enhance private 5G, home broadband, and enterprise use cases. We have also built our own low-power small cells to go deeper into specific pockets of high consumption, like tourist spots and temples, in a highly energy-efficient manner. These advantages, along with our massive scale of deployment, mean that the best 5G coverage, capacity, and experience is possible only with Jio 5G."
Bharti Airtel is also looking to blanket India with its 5G services as soon as possible, but it's unclear how many 5G customers it has signed to date, though in February this year it claimed to have more than 10 million 5G subscribers.
Ambani's comments came just ahead of a global 5G update from Ericsson, which noted there were almost 1.3 billion 5G subscribers worldwide at the end of June, following the addition of about 175 million 5G connections globally during the second quarter of the year, with India among the markets with the highest growth rates.
- Ray Le Maistre, Editorial Director, TelecomTV
Email Newsletters
Sign up to receive TelecomTV's top news and videos, plus exclusive subscriber-only content direct to your inbox.