What's up with… Telefónica & STC, Nexfibre & Upp, Arm's IPO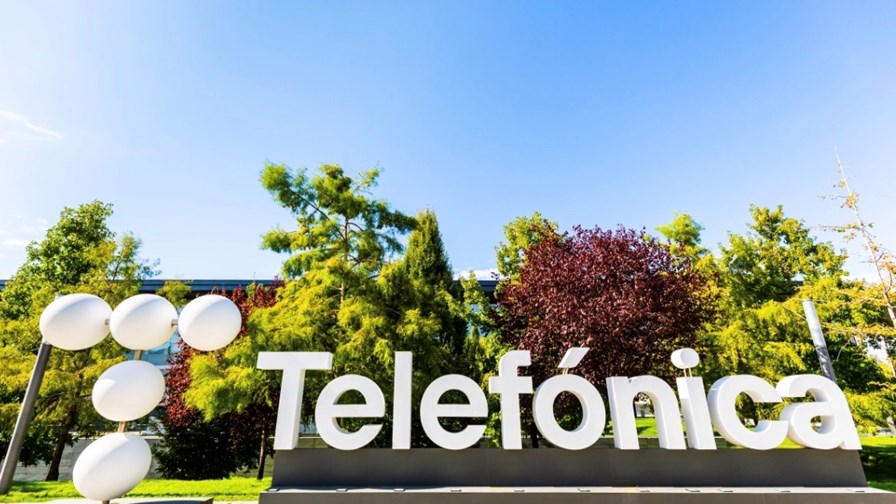 STC splashes €2.1bn on a 9.9% stake in Telefónica
For Nexfibre and VMO2, the only way is Upp
Arm aims for a $50bn+ IPO valuation
In today's industry news roundup: STC becomes Telefónica's single biggest shareholder; Nexfibre and its ally Virgin Media O2 (VMO2) snap up UK fibre altnet Upp; Arm's IPO details have been revealed but its success could hinge on the strength of its AI story; and more!
Middle East telco STC Group has splashed 8.5 billion Saudi riyals (€2.11bn) on a 9.9% stake in Telefónica, the Spanish operator that has multiple operations across Europe and Latin America. "This acquisition represents another milestone in STC Group's expansion and growth strategy, and reflects STC Group's confidence in Telefónica's sustainable growth and upside potential," noted the Saudi telco in this announcement. The move follows April's €1.22bn acquisition by Tawal, STC's infrastructure group, of the tower assets of East European operator United Group. "Telefónica and STC Group share many similarities, with a vision to use technology to connect people and a strategy to drive growth," noted STC chairman Mohammed K. A. Al Faisal. "This long-term, significant investment by STC Group is a continuation of our growth strategy, as we invest in vital technology and digital infrastructure sectors across promising markets globally," he added. While the move makes STC the single largest shareholder in Telefónica, it is not the first step towards a full takeover attempt, stressed STC Group CEO Olayan Alwetaid. "Our investment in Telefónica demonstrates our confidence in Telefónica's leadership, its strategy and its ability to create value. As long-term, supportive shareholders, we are committed to strengthening our partnership. We do not intend to acquire control or a majority stake but rather we see this as a compelling investment opportunity to use our strong balance sheet whilst maintaining our dividend policy," stated Alwetaid. In an announcement made to the Spanish stock exchange, Telefónica noted "STC's friendly approach and its support to the management team, Telefónica's strategy and ability to create value." But the stake purchase has set off alarm bells in Spain, reported Reuters, where the government is analysing the details. "Telefónica is a strategic company for our country and as [the] government we will apply all the mechanisms that are necessary to prioritise the defence of our strategic interests," Spain's acting economy minister Nadia Calvino told the media. Reuters also noted that STC Group is 64% owned by Saudi Arabia's Public Investment Fund (PIF), the "main engine of Crown Prince Mohammed bin Salman's Vision 2030 to wean the economy off its dependence on oil." The news agency also noted that the Spanish government has the power to block acquisitions of stakes of 10% or greater in listed companies by entities from outside the European Union and European Free Trade Association. The move by STC mirrors that of another Middle East operator, e&, which acquired an initial 9.8% stake in Vodafone Group in May 2022 for $4.4bn and has been adding to that stake since: Early last month it emerged that e& is seeking to boost its Vodafone stake to 20%.
And sticking with Telefónica-related M&A… In the UK, Nexfibre, the fibre broadband network company co-owned by InfraVia Capital Partners (with a 50% stake), Telefónica (25%) and Liberty Global (25%), is acquiring fibre broadband altnet Upp, which has been building out its fibre access network in the east of England, for an undisclosed cash sum. Nexfibre is making the acquisition "in partnership" with Virgin Media O2 (jointly owned by Telefónica and Liberty Global), the companies explained in this press release. The move, ultimately, will accelerate Nexfibre's deployment plans as the "acquisition will efficiently boost the fibre footprint of Nexfibre by 175,000 premises in the east of England and ensure investment and network build in the region continues for years to come," the company noted. It added: "As part of a well capitalised, longer-term rollout plan which is already in place, Nexfibre, with Virgin Media O2 acting as a build supplier, will continue to expand its network in the east of England with an expected investment upwards of £350m to reach more than 500,000 premises by 2026." Nexfibre's overall plan is to invest £4.5bn to pass 5 million homes and businesses with fibre broadband lines by 2026, and ultimately reach 7 million premises – you can find more background on Nexfibre and how it fits into Virgin Media O2's strategy in this article. In 2021, Upp raised £1bn from LetterOne for its planned rollout, but LetterOne's Russian connections resulted in an order from the UK government to sell its stake in Upp, so a sale was on the cards. The deal, though, is part of a broader UK fibre altnet consolidation trend that is likely to see the number of companies building fibre-to-the-premises (FTTP) networks dwindle from more than 100 to just a handful over the course of the next few years.
SoftBank is on course to raise almost $5bn from the upcoming IPO on the Nasdaq exchange of shares in Arm, the UK chip design company it has owned since 2016 when it acquired the firm for $32bn. Arm revealed details of its planned IPO in a press release that revealed investors will be able to buy up to 102.5 million shares at a price of between $47 and $51, a range that values Arm at between $48bn and $52bn. An associated filing with the Securities and Exchange Commission (SEC) noted that AMD, Apple, Cadence Design Systems, Google, Intel, MediaTek, Nvidia, Samsung Electronics, Synopsys and TSMC – collectively the "Cornerstone Investors" – are on course to buy $735m worth of the available shares between them. Whether SoftBank gets to sell the shares at the high end of the range, and how the stock is received by the broader investment community after the upcoming IPO, will largely depend on how successful SoftBank is at positioning Arm as a key player in the AI sector, reckons experienced technology investment analyst Richard Windsor, who has an interesting take on this IPO in his latest Radio Free Mobile blog.
Total global spending on broadband access equipment decreased by 3% year on year to $4.7bn in the second quarter of this year, according to research house Dell'Oro Group. Outside North America, spending on passive optical networking (PON) equipment and fixed wireless customer premises equipment (CPE) remained strong, but spending on cable and copper line broadband CPE dipped in the US. "North American service providers are clearly seeing the impact of slowing subscriber growth by reducing their purchases of new DOCSIS, PON, and even fixed wireless CPE," said Jeff Heynen, vice president with Dell'Oro Group. "Meanwhile, infrastructure purchases in the region are more mixed, with cable access concentrator spending up sharply and PON OLT [optical line terminal] purchases only slightly down," added Heynen. Read more.
The European Commission has designated six gatekeepers – Alphabet (Google's parent company), Amazon, Apple, ByteDance (TikTok's parent), Meta and Microsoft – under the Digital Markets Act (DMA). The act is designed to curb the monopolistic and anti-competitive instincts of big tech "gatekeeper" companies, as it legislates for smaller, rival companies to be able to sell their apps on a gatekeeper company's platform. For example, new and different messaging apps could be sold through Apple's App Store and Apple could be compelled to permit a competitor's messaging app to run over its platform. In total, 22 core platform services provided by the six gatekeepers have been designated. "The six gatekeepers will now have six months to ensure full compliance with the DMA obligations for each of their designated core platform services," noted the commission in this announcement.
Proximus has appointed Christophe Van de Weyer as new CEO of its subsidiary Telesign, which is on course to play an increasingly important role in the Belgian operator's future. That's because, earlier this year, Proximus struck a deal to acquire a majority stake in Mumbai, India-based communications platform-as-a-service (CPaaS) specialist Route Mobile for an initial outlay of €643m, with a view to combining Route Mobile and Telesign into a single entity to offer CPaaS and digital identity services to enterprise customers and so spearhead the telco's next-generation digital services strategy. For more on the appointment, see this press release and for more on the digital strategy, see Proximus heats up CPaaS sector with major acquisition.
- The staff, TelecomTV
Email Newsletters
Sign up to receive TelecomTV's top news and videos, plus exclusive subscriber-only content direct to your inbox.