UK fibre altnets face 2023 squeeze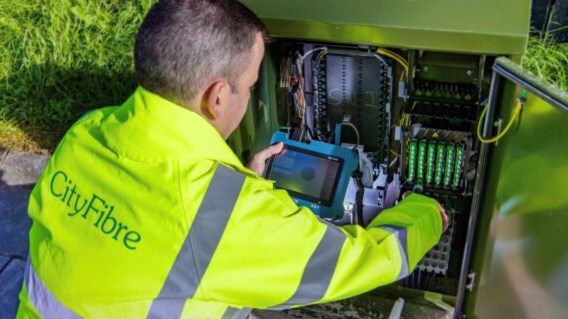 The UK was never going to be able to support 100+ FTTx players
Consolidation was always on the cards
One is reportedly seeking a buyer or a fresh source of funds
While CityFibre is cutting some staff to reduce its operating costs
Consolidation within the UK's burgeoning fibre broadband access network sector has always been inevitable, and there are signs that things are starting to bite among the specialist companies hoping to play a long-term role in the country's digital infrastructure industry and that 2023 could be a tough year in Britain's broadband market.
Trooli, which has been building out its fibre network in rural and semi-rural areas in the south-east of England over the past few years, is looking for a buyer or for an equity investment, according to a report in The Sunday Times.
That suggests the going is getting a bit tough for the altnet which, having changed its name from Call Flow Solutions to Trooli, secured a debt facility of £67.5m in 2021 and then, according to the report, tried but failed to secure further funding (of up to £200m) last year.
The operator had set a target of passing 400,000 premises by the end of 2022 and 1 million by 2024.
Another sign that trading conditions are more challenging in the UK's broadband sector comes from CityFibre, the major wholesale network operator that has become a major thorn in the side of BT's quasi-independent access network unit, Openreach.
CityFibre has confirmed it is likely to cut about 400 jobs as it seeks to reduce its operating costs, but says its network rollout plans are fully funded and that it still aims to pass 8 million premises by the end of 2025, up from about 2.5 million currently. Reports suggest its target to become a break-even business by the end of 2023 is currently not attainable, while CityFibre CEO Greg Mesch informed staff: "The UK's economy is struggling, and this is affecting both the market and our customers. While our rollout is fully financed, these pressures only increase the importance of taking responsible financial and operational decisions. Realising a more efficient operating model requires us to act and structure ourselves differently. Sadly, this is likely to result in a reduction to our workforce."
The company told ISP Review it has about 2,300 staff currently and that, as its operational focus shifts, it also expects to hire an extra 200 staff in new roles to support the next phase of its growth.
CityFibre is well funded. Having concluded a £4.9bn debt raise last year, it isn't going anywhere. But if the faltering UK economy and rising costs are hurting this major player, then the dozens of smaller companies that have entered the UK fibre broadband network sector in recent years will be suffering much worse: 2023 could see a significant reduction in the number of active players in the UK FTTx sector.
- Ray Le Maistre, Editorial Director, TelecomTV
Email Newsletters
Stay up to date with the latest industry developments: sign up to receive TelecomTV's top news and videos plus exclusive subscriber-only content direct to your inbox – including our daily news briefing and weekly wrap.