What's up with… Nexfibre, ONF, Twitter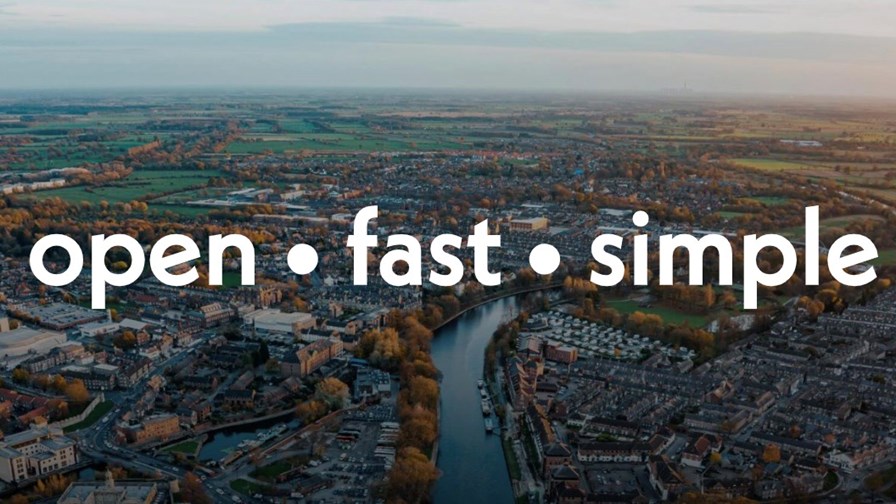 Nexfibre lands £250m in financing for UK FTTX rollout
ONF kickstarts green RAN project
Twitter's financial plight worsens
In today's industry news roundup: UK wholesale fibre broadband player secures £250m in financing; Intel and the Telecom Infra Project (TIP) are among those involved in the ONF's radio access network (RAN) energy-efficiency project; Twitter's financial plight has its owner, Elon Musk, rethinking the social media giant's strategy; and more!
Nexfibre, the UK wholesale fibre broadband network operator that is jointly owned by InfraVia Capital Partners (50%) and Virgin Media O2 (VMO2)'s parent companies Liberty Global and Telefónica (25% each), has secured £250m in debt financing from the UK Infrastructure Bank (UKIB) to help fund its £4.5bn rollout. The operator, which boasts the tagline "open, fast, simple", is building out its high-speed fibre-to-the-premises (FTTP) network, using XGS-PON technology, in areas not already covered by VMO2's existing cable broadband network with the aim of passing 5 million UK premises by 2026 and ultimately reaching 7 million homes. VMO2 is Nexfibre's anchor wholesale customer and is already offering commercial broadband services over the Nexfibre infrastructure in an unspecified number of towns and cities. According to the UKIB, the funding will be used to build out the Nexfibre network in areas that, to date, have had "poorer digital connectivity or historically lower productivity. The investment is expected to help boost growth in these areas and reduce existing inequalities in accessing vital digital services," the bank stated.
The Open Networking Foundation (ONF) has initiated a new project focused on cutting radio access network (RAN) energy consumption. The Sustainable Mobile and RAN Transformation (SMaRT) 5G project will focus on "developing, demonstrating and open sourcing ML (machine learning)-driven, intelligent energy-savings solutions for mobile networks," the industry body announced in this blog. Initial collaborators include Intel, Meta/Telecom Infra Project (TIP), Poznań, Poland-based Rimedo Labs, and the Winlab research centre at Rutgers University in North Brunswick, New Jersey, and the door is open for others to join in. The participants plan to develop a "series of proof of concept (PoC) implementations to demonstrate progressively advanced energy-savings techniques on both open-source RAN stacks as well as commercial-grade RAN configurations," according to the ONF. "Structured as a phased series of PoCs designed to enable MNOs [mobile network operators] to start using the results from each PoC on both new disaggregated Open RAN solutions as well as with traditional RAN architectures, the SMaRT-5G project will thus be able to provide the fastest possible industry impact," it added. The first PoC will focus on demonstrating traffic-optimised mobile cell on/off capabilities, while "MIMO sleep and RF channel switch on/off" capabilities will also be implemented and demonstrated. Read more.
Sticking with energy efficiency in access networks… Allo Communications, which provides communications services to homes and businesses in 37 cities across the US states of Arizona, Colorado and Nebraska, has secured US$650m in "sustainable financing", which is "an investment that considers the environmental, social, and governance (ESG) factors of an economic activity or project," according to its broadband access infrastructure supplier Calix. The vendor is supplying its hardware and software to support the expansion of Allo's "green broadband network" to new locations across its three-state footprint. "By leveraging the unique sustainability benefits of the Calix broadband platform combined with our fibre investment, support of nonprofits, and overall business values, we've secured sustainable financing that will fuel our next era of growth," stated Allo's president and CEO, Brad Moline. "This is a huge endorsement of our ESG strategy and will support our continued innovation as we deliver exceptional broadband experiences to our subscribers," he added. To find out which systems Calix is supplying and how they help network operators, such as Allo, reduce their energy consumption and reduce their carbon footprint, see this press release.
Twitter's owner, Elon Musk, has revealed in a tweet that the company still has a negative cash flow due to an almost 50% decline in advertising revenue and a heavy debt load. "Need to reach positive cash flow before we have the luxury of anything else," he stated, addressing comments that suggested the company might be looking to recapitalise. It is unclear whether Twitter has lost half of its ad revenue since Musk took over ownership of the company in October 2022 or if it predates this. This statement comes in stark contrast to comments he shared with BBC News in April, when he reportedly said that Twitter could be cash flow positive in the second quarter of the year if "things keep going well", adding that "almost all advertisers" have returned or have said they will come back to the platform. Twitter underwent a period of mass layoffs and advertisers pulling out after Musk took the reins following the controversial $44bn deal to take over the company.
The enterprise-focused ICT subsidiary of pan-African telco group Vodacom is to lose its chief executive. William Mzimba, who has been the CEO of Vodacom Business for five years, is to step down from the role and leave the company at the end of September 2023, according to a statement, which failed to provide a reason for the move. At a glance, it appears that Mzimba and Vodacom are to go their separate ways on good terms, with the telco highlighting the achievements and progress made while the Business arm was led by Mzimba. Some of these include overseeing the enterprise units of Vodacom's operations in Africa; leading a team focused on "driving digital transformation of businesses and governments across several industries and markets"; launching the "Turn To Us" programme urging businesses of any size to collaborate with Vodacom Business; and diversifying the unit's internet of things (IoT) business through various acquisitions. "I would like to offer my gratitude to William for his invaluable contribution in growing Vodacom Business, including overseeing Vodacom's SmartGov initiative, which saw the deployment of smart metering solutions which improved revenue assurance for the municipalities, citizen engagement and smart asset management," commented Sitho Mdlalose, CEO of Vodacom South Africa. The company will unveil Mzimba's successor "in due course".
Geprom, a Telefónica Tech subsidiary that focuses on industrial automation and Industry 4.0 engineering, industrial integration and digitalisation, has implemented a plan to digitally transform Bodegas Borsao, a Spanish wine producer. With more than 2,100 hectares of vineyards and 375 winegrowers, the wine-maker has teamed up with Telefónica Tech in a bid to make its processes more efficient and competitive by evolving its internal logistics management and designing "a fully digitised factory", Telefónica explained in this announcement. According to the telco, the project will allow Bodegas Borsao to optimise its operations by enabling it to digitally manage its inventory, provide end-to-end traceability of products, control stock in real time and monitor quality maintenance. The plan also envisions Bodegas Borsao integrating blockchain and artificial intelligence (AI) into its operations in the medium term. Telefónica expects the digitisation efforts to lead to a 10% increase in productivity at Bodegas Borsao. Salud!
Continuing the enterprise thread… Thai operator AIS claims to be the first operator in Thailand to have rolled out Operator Connect for Microsoft Teams, a solution designed to "level up" corporate communications by combining a conventional telephone exchange with cloud technology on Microsoft Teams, a business communication platform by Microsoft. According to the Thai telco, the solution helps reduce the cost of maintaining automatic exchanges and installing telephone cables. "We believe that this service will bring massive change to conventional communications systems. From previously requiring fixed phone lines and the installation of private branch exchanges (PBX), any company's internal telephone exchanges can be moved to the cloud. This enables industrial enterprises of medium to large scale to cut [the] costs [of] running in telephone cables, the cost of devices and even maintenance", explained Tanapong Ittisakulchai, head of AIS Business. He added that the solution also "solves the dilemma of hybrid working" as it makes it possible for communication to occur "at any time and any place, with greater speed and efficiency". Read more.
Staying in southeast Asia… Malaysian telco Maxis is reportedly intending to sign an agreement to access the country's state-run 5G network, dubbed the Digital Nasional Berhad (DNB). Reuters has cited the operator as saying that it is ready to seal the deal because there are no alternative options for the deployment of 5G network and infrastructure. According to the company's estimations, it will need to allocate about 360 million Malaysian ringgits ($79m) per year to gain access to DNB's 5G network. With this move, Maxis becomes the last remaining major operator in Malaysia to join the government scheme for running a single nationwide wholesale 5G network. In October 2022, the telco didn't buy into the scheme, reportedly urging for a review of the pricing terms of DNB as it had claimed they were not commercially viable, and could result in slower 5G adoption and higher costs for consumers. There have also been monopoly concerns, which the state government has reportedly tried to alleviate by unveiling plans to allow a second operator to roll out 5G in the country.
- The staff, TelecomTV