What's up with… e& and Vodafone, Veon, broadband market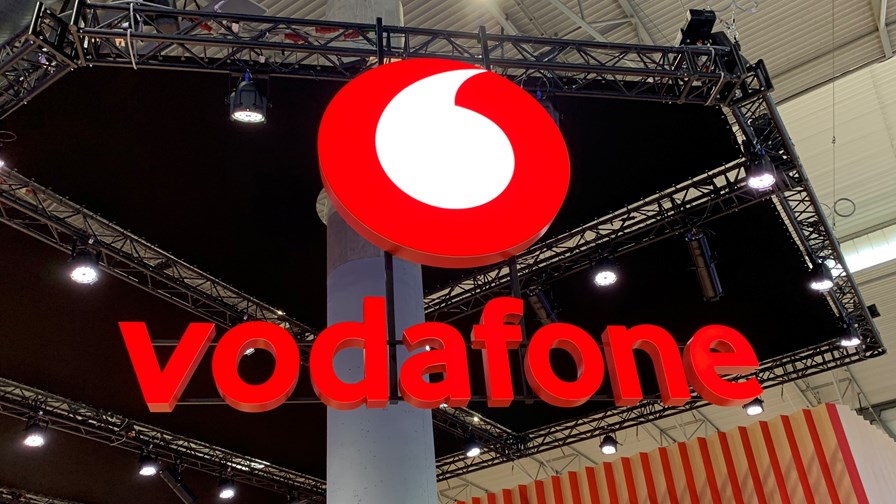 e& set to grab another stake in Vodafone
Veon posts surprisingly buoyant results despite challenges
Broadband sector health to improve by 2027
In today's industry news roundup: Emirati-based telco group e& is linked to yet another increase in Vodafone stake; Veon remains upbeat about its second-quarter performance as it continues its exit from Russia; the global broadband sector is forecast to grow over the next few years despite 2023 slowdown; and more!
Middle Eastern operator giant e& strikes again: The company's CEO, Hatem Dowidar, has been cited as saying that the telco has put in an offer to increase its stake in Vodafone to 20%. Previously known as Etisalat, e& has, over the past year, been gradually making its way into the UK operator group: Its first step was initiated in May 2022 with a 9.8% stake acquisition for $4.4bn and, by April, the Emirati-based company reportedly owned a 14.6% stake in Vodafone. Now, Dowidar has told CNBC Arabia that the company is seeking to have a 20% ownership as part of its strategic relationship with Vodafone (which was announced in May this year and is pending regulatory approvals). Dowidar is hoping that the agreement will be approved in the next 3 to 4 months. This development comes just as e& demonstrated its ambition to increase its global presence by splashing €2.2bn for the majority of PPF Group's telecom assets in central and eastern Europe – see e& accelerates European drive with €2.2bn PPF deal.
Veon's withdrawal from the Russian market (with its remaining assets there categorised as "held for sale" following the invasion of Ukraine) has produced a surprisingly buoyant trading update. According to the group, while its revenues expressed in dollars showed a decline, the same expressed in local currencies actually rose by 19.6% year on year to US$916m. You might have thought that the biggest problem revealed by the update would involve its Ukrainian operation, but you'd be wrong. Ukraine reported a 6.5% decline in dollar revenue but a 16.8% uplift in revenue expressed in Hryvnia, the Ukrainian currency. This was largely driven by a 13.5% year-on-year increase in its Ukrainian operation Kyivstar's 4G customer base and a rise in data usage of 25.6% in the period. Veon's real problem children were to be found in Pakistan, which reported a 16.6% dollar drop, and Bangladesh with a 3% dollar revenue decline.
So far, 2023 is turning out to be a bad year for vendors of broadband equipment. There is no doubt that it is experiencing a marked slowdown, but an upbeat new report, the July 2023 Broadband Access & Home Networking Five-Year Forecast, from the Dell'Oro Group says that things will quickly improve next year and that, overall, the performance of the sector between 2022 and 2027 will prove to be impressive and demonstrate a value of US$120bn. As Jeff Heynen, vice president of the Dell'Oro Group pointed out, the broadband equipment sector has experienced three years of "really phenomenal growth", mainly because of the immense demand driven by the Covid-19 pandemic. As economies recover and the status quo ante reasserts itself, sales of passive optical network (PON) equipment for fibre-to-the-home (FTTH) deployments, cable broadband access equipment, and fixed wireless customer premise equipment (CPE) will benefit as service providers continue to expand their fibre and DOCSIS 3.1/4.0 networks and improve the reliability and sustainability of their broadband access networks. Over the boom years, equipment vendors built up considerable inventory and continued to buy more, even as some companies began to rein-in their expansion plans and cut their targets for the number of homes and premises passed. Thus, service providers are buying less and using the equipment that they already have on hand meaning, inevitably, that manufacturers and vendors have to scale back their expectations. That said, the slowdown is more pronounced in some geographic regions than in others. Jeff Heynen said the slowdown in the US will be "more acute" than elsewhere because the era of subsidised broadband that has boosted sector growth in recent years is over. He says the industry is at "the tail end of some of the RDOF [Rural Digital Opportunity Fund] projects," but the process for the Broadband Equity, Access and Deployment (BEAD) programme is just beginning. He added that BEAD "isn't going to float to manufacturers until late 2024, really into 2025, I think in the interim, XGS-PON in the European market is certainly going to catch up. We're also seeing considerable growth in XGS-PON deployments now in China." As far as fixed wireless is concerned, subscriber growth will "start to moderate" next year while the fixed wireless CPE sector will continue to grow well into 2025.
UK regulator Ofcom has been totting up the overall UK media audience figures for 2022 to tease out the key trends and has reported that the UK experienced what it describes as its biggest ever drop for weekly TV viewing. Audience numbers were down across all genres, with a sharp drop in the proportion of viewers who tune in to 'traditional broadcast' TV each week, from 83% in 2021 to 79% in 2022. The most telling finding is that a long-term broadcast TV decline seems to have set in, with only 54% of 16- to 24-year olds tuning in at least once a week in 2022, down from 82% in 2017. However, Ofcom observed that many viewers appeared to be switching to interactive media to watch both new and traditional video material. In effect, broadcasters had actually maintained much of their eyeball share because of their viewers' preferences for catch-up and on demand TV.
As we reported yesterday (see What's up with… Veon and Rakuten, OpenAI, Telefónica), there's a rising regulatory tide over the issue of whether the big successful media platforms, such as Google, Facebook and now X, (the platform formerly known as Twitter) although it's currently experiencing plummeting ad revenues, should share some of their gains with the less fortunate. France has always been in the vanguard of this sort of cultural protection and in 2019 enacted a rule obliging the online platforms to open talks with publishers on news payments. In 2021, Google was fined €500m for refusing to comply and subsequently announced deals with Agence France-Presse (AFP) and other French news publishers, as did Facebook. Now the irresistible force of the French state is butting up against the apparently immovable object that is Elon Musk, or rather the AFP (victor of the Google tussle) is taking the fight on again by suing Musk's X to open negotiations. Predictably Musk, never one to ignore a slight, much less a full-blooded attack, quickly responded. According to Reuters, he posted: "This is bizarre. They want us to pay "them" for traffic to their site where they make advertising revenue and we don't!?" Yes they do, and unless you want X to mark the spot where it forks out millions it can no longer afford, you'd do well to comply.
Back on 5 July this year, Mark Zuckerberg, with much Meta marketing hype, launched Threads, a new social media platform designed to be the ultimate Twitter tail-twister. Within five days of Threads going live, Zuckerberg trumpeted that more than 100 million users had signed up and that he expected many millions more to join. Three weeks later, in an address to Meta employees (a recording of which was leaked to Reuters) Zuckerberg has admitted that Threads has been a flash in the pan having lost more than 50 million users already, with more joining the exit queue every day. Threads was launched in a rush to capitalise on the continuing discomfiture of Elon Musk as Twitter (or 'X' as he now wants us to call it, him and everything else) spiralled into yet more trouble. However, the Threads that went to market was barely more than a beta version: Incomplete, buggy and of minimal functionality. It is now apparent that half, or more than half, of the early adopters who tried Threads found that it was nowhere near as useful as the battered shell of Twitter is even after Musk has had his way with it. They either returned – older, sadder and wiser – to Twitter or took the plunge and subscribed to another social media site. Either way, it has been a rapid fall from grace for Threads. In his company communication, Zuckerberg reportedly described the halving of the Threads user-base as "normal" and told his staff that retention of the remaining subscribers, and the attraction of many new users, will be assured as more and more new Threads features are launched. Meta's chief product officer, Chris Cox, added that Meta is angling to add more and more "retention-driving hooks" that will pull punters back to the platform. It all sounds pretty fishy. In another announcement, Zuckerberg has reportedly let it be known that Meta is working on a ChatGPT look-alike chatbot that will have 22 different human-seeming personae, one of which, believe it or not, will be Abraham Lincoln!
- The staff, TelecomTV