Vodafone and e& edge closer and closer…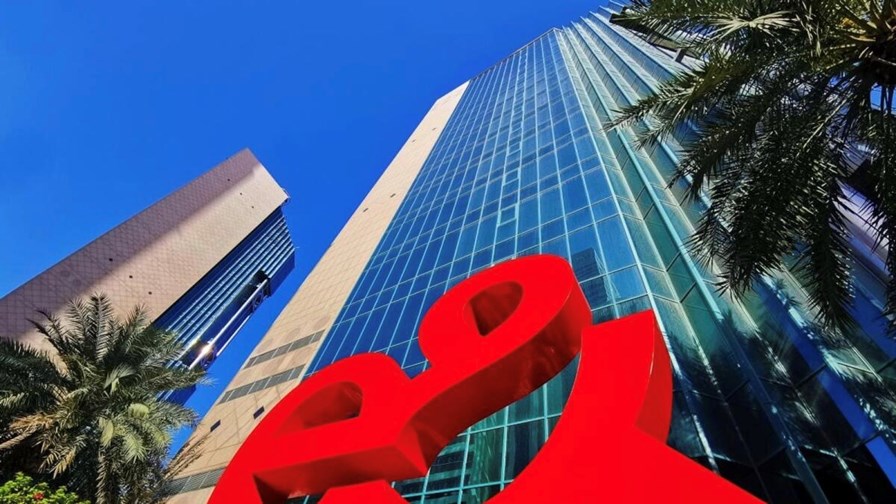 UAE digital giant e& has international ambitions
It has already built a 14.6% stake in Vodafone Group
Now its CEO has a seat on the Vodafone board
And the two companies have entered into a tighter and more strategic relationship in terms of services, procurement and technology, including Open RAN
Slowly but surely, the ties between Vodafone Group and UAE digital services giant e& (formerly Etisalat) are getting stronger and stronger, with the two companies now entwined in a broad strategic relationship and Hatem Dowidar, group CEO at e&, taking a seat on the Vodafone board as a non-executive director.
The move follows e&'s recent increase in its Vodafone stake to 14.6%, at which point it began angling for a shake-up of the Vodafone board: Now e& has a seat at the table, and the board has undergone a broader shake-up (announced to Vodafone shareholders on Wednesday).
And there is a very good chance that e& will increase its involvement in the future. As part of the strategic relationship announcement, in which e& was described as a "cornerstone shareholder", Vodafone noted that "e& will also have the ability to nominate a second non-executive director (the "Independent Nominee"), independent of e&, if its shareholding exceeds 20% (subject to certain adjustments while regulatory approvals are outstanding)."
And that threshold could very well be breached: Indeed, it seems e& might be prepared to go as far as to acquire a near 25% stake in Vodafone to be able to exert greater influence over its partner's strategy.
But no further, it seems: In the footnotes to the new strategic relationship, Vodafone notes that e& has agreed to "not acquire any interests in Vodafone's shares that would result in it and its affiliates having an interest exceeding 24.99%."
Whether that happens or not, it's clear that the two companies are aiming to benefit from each others' strengths. Vodafone, which recently named Margherita Della Valle as its new permanent CEO, noted that the strategic relationship "enables collaboration across a broad range of growth areas, as e& and Vodafone can benefit from each other's respective operational scale and complementary geographic footprint."
The "key areas of commercial collaboration" that Vodafone and e& will explore include:
The enterprise sector – Vodafone and e& will "explore jointly offering cross-border digital services and solutions to multinational customers and public sector organisations. Services will include fixed and mobile connectivity, mobile private networks, IoT, cybersecurity and cloud-based services."
Procurement – "Vodafone and e& will seek to share best practice and may adopt joint procurement."
Carrier, wholesale and roaming – the two operators will "work together to become the partner of choice in providing access to high-quality digital infrastructure."
Technology – both teams will seek to work together on a technology roadmap, including the evolution and adoption of Open RAN.
Vodafone is one of the main flag-wavers for Open RAN and is currently rolling out Open RAN-based sites in the UK and engaging in trials in a number of other markets, while e& is a member of the Middle East Open Radio Access Network (ORAN) consortium that is exploring the potential for open, disaggregated RAN system deployment in that region.
Naturally, the two companies are full of praise for each other.
"We know e& well and I'm delighted we have strengthened our existing relationship through this strategic partnership," noted Vodafone Group CEO Della Valle. "This closer alignment allows us to capture opportunities in our respective markets and brings additional telecoms experience to our board."
Dowidar, CEO of e&, stated: "Our investment in Vodafone is anchored by Vodafone Group's established position and worldwide reputation as a prominent industry player that provides cutting-edge connectivity and digital services. This aligns with e&'s vision of becoming a global telecom and technology player… We are convinced that our strategic relationship will unlock opportunities for both companies to explore the swiftly expanding global telecom market and next-generation technologies."
All other operators will be watching this relationship closely to see how it develops, but some will be more interested than others, as e& isn't the only telecom mover and shaker to have snapped up a stake in Vodafone while the telco's stock has been in the doldrums. In February this year, Liberty Global built a 4.92% stake in Vodafone; while Xavier Niel, who owns and runs growing and ambitious European operator Iliad, holds a 2.5% stake in Vodafone via his Atlas Investissement unit.
Vodafone's share price dipped by 2.5% in Thursday trading on the London Stock Exchange to 90.4 pence, and has spent most of this year trading below the 100 pence mark.
- Ray Le Maistre, Editorial Director, TelecomTV