What's up with… Vodafone, Iliad, Singtel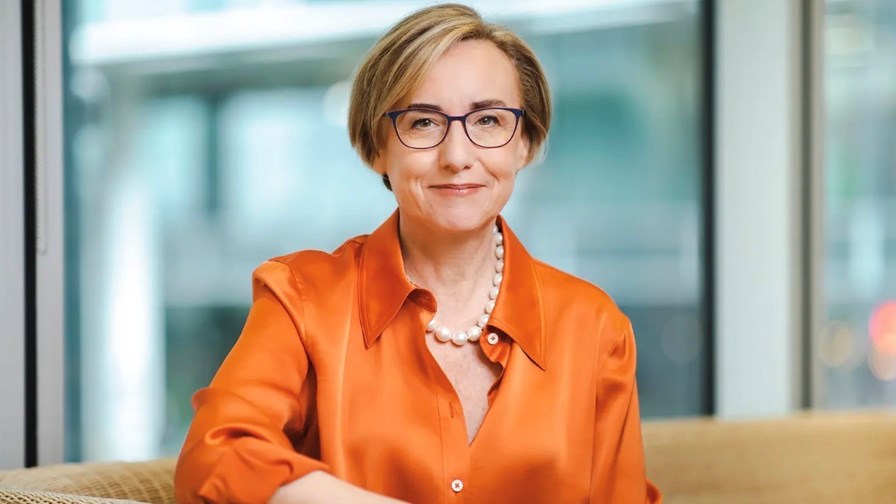 Vodafone Group names new CEO
Iliad still yearns to buy some Vodafone assets
Singtel restructures
In today's industry news roundup: Vodafone's interim CEO, Margherita Della Valle, becomes the permanent CEO; Iliad reportedly still has aspirations to buy some of Vodafone's European operations; Singtel is revamping to address new business challenges; and much more!
Vodafone Group has appointed its CFO Margherita Della Valle, who has been the telco's interim head honcho since the start of the year following the departure of Nick Read at the end of 2022, as its permanent CEO. "On behalf of the board, I am delighted to announce the appointment of Margherita as group chief executive, following a rigorous internal and external search," noted Jean-François van Boxmeer, Vodafone Group chairman. "Margherita has a strong track record during her long career at Vodafone in marketing, operational, commercial and financial positions. Over the last few months as interim group chief executive, the board and I have been impressed with her pace and decisiveness to begin the necessary transformation of Vodafone. Margherita has the full support of myself and the board for her plans for Vodafone to provide better customer experience, become a simpler business and accelerate growth." Della Valle noted: "I am honoured to have been appointed as group chief executive. Vodafone has a unique position in Europe and Africa with strong customer relationships, networks and people. To realise our potential, Vodafone needs to change. We know we can do better. My focus will be to improve the service for our customers, simplify our business and grow." One of her first tasks will be to find a new permanent CFO – she will continue to be both CEO and CFO until a new finance chief is appointed. Some eyebrows might be raised at the news, not because anyone might think that Della Valle isn't up to the task, but because Nick Read was promoted from CFO to the CEO role at Vodafone and ultimately that didn't work out: Della Valle will need to convince investors and the board that she is not cut from the same CFO cloth as her predecessor. And as CCS Insight director of consumer and connectivity, Kester Mann, noted in an email shared with TelecomTV, "Appointing a close aide of Read to the top job suggests little deviation in strategy for Vodafone. This may not go down so well with people pushing for a fresh approach to running the embattled company, but it does give Vodafone a safe pair of hands during a challenging time."
Media speculation is circulating yet again that French telecoms operator Iliad is considering acquiring some of Vodafone's operations in Europe. According to Bloomberg, the French company, which is owned and run by Xavier Niel, has rekindled discussions about a potential deal. Back in February 2022, it was reported the firm was keen on a merger with Vodafone's Italian business – see What's up with… Iliad and Vodafone Italy, Macquarie, Telstra. Apart from Italy, Iliad is also said to be exploring options to acquire Vodafone's assets in other European markets. The talks were allegedly revived after Niel acquired a 2.5% stake in Vodafone in September 2022. The Bloomberg article suggested that Vodafone might wait to finalise any agreements until it appoints a new permanent CEO… well, that wait is now over of course!
Singaporean telco Singtel is to restructure its business units with a view to repositioning itself for growth and boost productivity. It will consolidate its consumer and enterprise businesses in its home market into a single operating company, which will "empower our core business to optimise synergies and capabilities to drive growth", as the "more unified approach" will make the company more "agile, competitive and compelling when bringing solutions to market", said the telco group's CEO, Yuen Kuan Moon. Singtel has also decided to form a standalone infrastructure unit, dubbed Digital InfraCo, that will comprise its regional datacentre business, its subsea cable and satellite carrier businesses, and Paragon, its all-in-one platform for 5G multi-access edge computing (MEC) and cloud orchestration. Following heavy investments, these new entities "will allow us to capture new growth as their importance and appeal continue to increase," he added. The rising importance of digital infrastructure globally means the new unit, Digital InfraCo, will be "a credible growth engine that will allow Singtel to unlock latent value in the business." The Singaporean operator explained that these developments are part of a "strategic reset" it carried out two years ago, which included spinning off its ICT arm NCS (also known as National Computer Systems) – a move the telco claimed has enabled significant growth in size and scope. These moves are in addition to some new top-level appointments, including the announcement that the former CTIO of Canadian operator Rogers Communications, Jorge Fernandes, will become Singtel's group CTO on 1 June 2023. Fernandes will succeed Mark Chong who left the telco in December 2022 to become deputy CEO at AIS (also known as Advanced Info Service), which Singtel has described as its "Thai regional associate".
The world turns, and as Frank Sinatra sang, "That's life, that's what all the people say, you're riding high in April, shot down in May. But I know I'm gonna change that tune when I'm back on top, back up on top in June." Mark Zuckerberg's Meta has been having a hard time of late but, suddenly, its fortunes have improved and Mark has beaten Sinatra's bounce-back deadline by a good couple of months, with Meta riding high again as his company records some improved figures and the stock price surges. The latest results for Meta's 'Year of Efficiency' show that first-quarter revenues hit US$28.65bn and so exceeded the company forecast of $27.67bn. Zuckerberg commented, "We had a good quarter and our community continues to grow. Our AI work is driving good results across our apps and business. We're also becoming more efficient so we can build better products faster and put ourselves in a stronger position to deliver our long-term vision." Well yes, but despite Zuckerberg's latest cull of 10,000 employees from the company's payroll it, nonetheless, still stands at 77,114 bodies and souls, and the real reality is that Reality Labs, the 'metaverse' business and research arm of Meta Platforms that produces virtual reality and augmented reality hardware and software (including Quest VR headsets), actually lost $3.99bn in the first quarter, even more than expected. As yet, there is no indication or guidance to show when the rate of huge losses will start to slow. Indeed, analyst expectations are that Reality Labs losses will increase further before they decrease. The division lost $13.7bn in 2022 and expectations are that the figure will be even higher this year. On the upside, Meta's advertising revenues were up as page impressions on the likes of Facebook, Instagram and WhatsApp grew by 26% year on year. Ironically, much of the improvement in performance was, reported CNBC, down to advertisers in China using Facebook to attract consumers outside the People's Republic as the country's "Zero-Covid" policy and restrictions were at last abandoned. Nonetheless, in actuality Meta's sales grew by a mere 3% year on year. Meta's CFO, Susan Li, said she expects the rest of 2023 and into 2024 to be"a volatile macro environment" made worse because Meta is mired in a "challenging regulatory environment." She was referring to the EU's plans to curb the power of big tech in Europe and the Biden administration's avowed intent to do the same in the US. Even as Zuckeberg's expansive and expensive vision of an all-encompassing metaverse continues to be little more than a barely executed dream, the CEO yet again doubled-down on his commitment to it. He said, "A narrative has developed that we're somehow moving away from focusing on the metaverse division, so I just want to say upfront that that's not accurate. We've been focusing on both AI and the metaverse for years now and we will continue to focus on both." That's good news. It means the floating protoplasmic blobs that Meta likes to pretend are realistic avatars might, one day, actually get some legs.
A new report commissioned by Nokia from the research and consulting house Analysys Mason has found that communication services providers (CSPs) are eager to open up their networks to permit the creation of software tools that might actually be able to monetise 5G networks. The research results show that "network application programming interface (API) exposure" is a top-five priority for 73% of communications service providers (CSPs) that are increasingly turning to open APIs and software development kits (SDKs) in an effort to allow software developers to create programs and apps that offer attractive and compelling new 5G services to customers. For a variety of reasons (with declining living standards, rising prices, persistent inflation and uncertain geo-political times topping the list), consumers remain surprisingly resistant to the blandishments and offerings of CSPs, who are now keener than ever to see some sort of a return on their massive 5G investments. Nokia believes the way to really unlock the 5G services market is the adoption of network-platform-as-a-service (NPaaS) capabilities that, essentially, enable programmable networks using open APIs. And it appears there's support for such developments from the broader tech community, as the research finds that some 60% of software developers are willing, ready and able to write software programs that enrich applications for customers with new services, such as improved quality on demand. Which is just as well, given that the large-scale deployment of software developers is now seen to be vital to the creation and delivery of 5G services. Telecom service APIs have a major role to play in monetising 5G, not least because they can make readily evident the hidden depths, functionalities and data that telecom networks contain. Given access to such resources, developers will be able to devise new use cases, both for the enterprise and the consumer 5G sectors. However, 76% of software developers said that network APIs must be easy to use, adding that complexity and the lack of API documentation from CSPs can, and do, put them off using network APIs. The research shows that while CSPs and software developers are broadly aligned in their assessment of the most important network APIs, about 50% of developers cite network issues, such as the pressing need for more insight and control of how network quality affects the performance of their apps, a big problem when trying to use cloud and software-as-a-service (SaaS) services. The research results will be discussed by Nokia and Analysys Mason during a TelecomTV event, Unlock your Network's Value with Network as Code, on 2 May, with the full research made public on 4 May, so watch this space.
Not one to let the grass grow under her feet, Jessica Rosenworcel, the chairwoman of the US telecoms regulator the Federal Communications Commission (FCC), has said 6G is already looming over the 5G horizon and, like it or not, will be with us "sooner than you think". In an address given at the National Science Foundation, which is headquartered in Alexandria, Virginia, a city on the Potomac River just south of Washington DC, Rosenworcel told her audience that it is time to start serious planning for the next next-generation communications technology. Speaking at the "6G: Open and Resilient by Design" event she said, "If you are thinking it is too early to start planning for 6G, think again. Much like in the early days of 5G, the scrum for 6G is already intensifying." Rosenworcel admitted that "in the early days of 5G", there were "signals that needed our attention, from the vulnerabilities of supply chains to the changing dynamics of global standards development to the need for more openness and security." The FCC was slow to take cognisance of those signals, but its current chairperson is determined that won't happen again with 6G. "We should learn from what came before and recognise that emerging 6G technology will benefit from advanced thought and planning," she said. Quite. That, she added, is what the FCC will do via its five-part programme "to shape the future of wireless." Part one is "imagining and defining what 6G will be" by a group of public and private sector experts "tasked by the agency with thinking big about what our 6G future will look like." Part two will see the FCC "working to free up more spectrum to serve as a launching pad for this new technology. We have already identified the 7 GHz - 16 GHz band as prime mid-band airwaves for the 6G era. That is why we have started an inquiry into making 550 megahertz of spectrum in the 12.7 GHz - 13.25 GHz band available for new commercial mobile use." Part three of the plan focuses on the convergence of satellite and terrestrial communications in 6G. Rosenworcel said, "We call it the Single Network Future because we believe next-generation communications will combine traditional ground-based airwaves with satellite signals. The FCC set this in motion last month when it introduced the requirement to explore how to support direct satellite-to-smartphone communication and bring our spectrum policies into a converged future." Part four will "create space for innovation" and, in that regard, the regulator has issued a new policy statement that, for the first time, establishes principles for receiver performance. Rosenworcel again: "For too long, our spectrum policies have focused on transmitters and not receivers. But in spectrum policy, both are vital. Both matter. And having efficient policies for receivers can clear the way for more innovation in our skies by turning spectrum scarcity into spectrum abundance." Finally, part five of the plan will see the FCC "working to harmonise our efforts with our peers around the world." In conclusion, Rosenworcel made a heartfelt plea for the US Congress to restore the FCC's authority to auction radio frequency (RF) spectrum. For the first time in 30 years that authority lapsed (on 9 March), removing the regulator's power to sell spectrum licences to the highest-bidding commercial interests. She observed that the lapse may be seen by many as no more than "another small, barely recorded moment in history" but stressed that if it is not corrected, it will have a profound impact on an authority and system that has "proved both highly remunerative for the government and highly efficient in allocating spectrum for commercial use" in the past. "We cannot afford to wait," said Rosenworcel.
If you thought developments in the delivery of satellite-to-phone connectivity were slowing down, think again! Following this week's announcement by AST SpaceMobile that it completed voice calls between a regular phone in the US and an unmodified cellular device in Japan, Canadian telco Rogers Communications has now revealed it is joining the foray by partnering with Elon Musk's SpaceX to bring satellite-to-phone coverage across Canada. The connectivity will be made available via SpaceX's Starlink low-earth satellite (LEO) constellation and Rogers' wireless spectrum, and is set to cover Canada's "most remote wilderness, national parks and rural highways that are unconnected today," according to the telco. Initially, the duo will enable the technology for sending SMS before extending it to voice and data. Once the service is made commercially available, it is set to work with all 4G and 5G smartphones. According to the Canadian operator's president and CEO, Tony Staffieri, the company's investments in 5G spectrum and its tie-up with SpaceX will allow it to deliver "wireless connectivity, including access to 911, to even the most remote areas." Read more.
- The staff, TelecomTV