What's up with… e& and Vodafone, Verizon, Keysight and 6G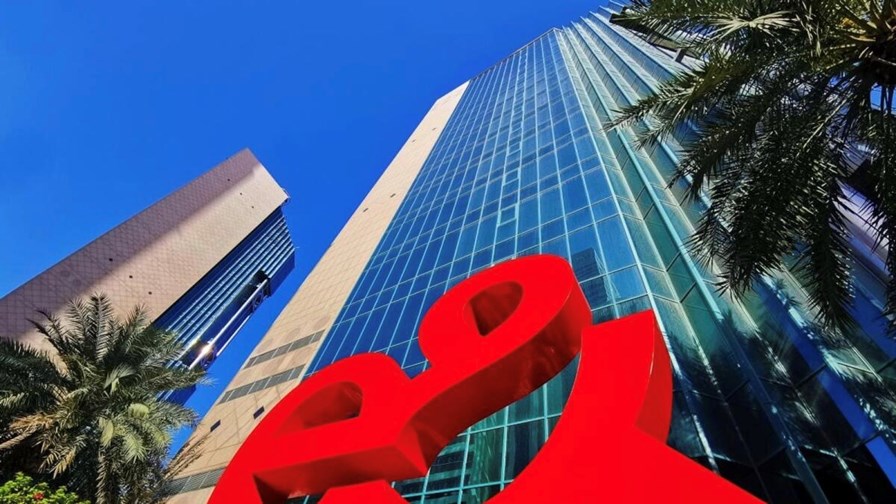 e& ups its stake in Vodafone while pushing for changes
Verizon takes positive broadband strides in Q1
Keysight claims record 6G connection speeds
In today's industry news roundup: Middle East telco giant e& beefs up its stake in Vodafone, again, and presses ahead with board change demands; US operator Verizon records highest number of broadband adds in more than a decade in Q1 but revenue figures are down; Keysight Technologies claims 6G connection breakthrough with record speeds in a UK trial; and much more!
Oops!... e& did it again. The Middle East operator giant, which is the largest shareholder in Vodafone, has reportedly increased its stake in the telco group again – ever so slightly from 14% to 14.6%. According to a report from Bloomberg (also available on BNN Bloomberg), e& also initiated talks about changes to Vodafone's board on 12 April. It added that two of the operator's non-executive directors – Clara Furse and Crispin Davis – are likely to leave the company this year having served their maximum term as per recommendations from the UK's Corporate Governance Code.
The opening quarter of 2023 saw Verizon rack up the most broadband additions in more than a decade, totalling 437,000 new customers in the period. Of those, 393,000 were net additions for its fixed wireless access (FWA) offering, an increase from 379,000 fixed wireless net additions in the fourth quarter of 2022. However, its broadband business lost 127,000 post-paid wireless phone subscribers in the first quarter of the year. Its total operating revenue fell by 1.9% year on year to $32.9bn, which the US operator said was due to "lower equipment revenue and continued declines in Business wireline services." Its net income of $5bn was up 6.5% compared to the same period in 2022. Revenue from its Consumer segment was down 1.7% to $24.9bn, while its Business unit recorded a 2.8% decrease in revenue to $7.5bn. You can see the company's full financial statement here.
Keysight Technologies, the UK's National Physical Laboratory (NPL) and the University of Surrey have achieved "the first 6G connection at speeds greater than 100 Gbit/s over sub-terahertz (THz) frequencies in the UK," the test system vendor has claimed. "Future 6G use cases, such as augmented reality and autonomous vehicles, will require data throughput speeds from 100 Gbit/s to 1 Tbit/s [terabit per second]. To achieve the extreme data speeds and low latencies required by these revolutionary use cases, the use of sub-THz frequencies is being explored. However, operations in sub-THz frequency bands introduce signal integrity and path loss challenges that can negatively impact performance," explained the vendor. So Keysight, NPL and the University of Surrey established the first sub-THz high throughput 6G testbed in the UK, located at the NPL in Teddington, south-west London, "to address these challenges. Funded by the UK government for 6G research, NPL and Surrey scientists are using the testbed to study and characterise sub-THz signal performance to generate new techniques for optimising data paths and calibration methodologies… this new 6G testbed achieved the UK's first high-speed sub-THz data link. The demonstration was made at a frequency of 300 GHz using both 32 and 64 quadrature amplitude modulation (QAM)," noted Keysight in this announcement.
VMware has teamed up with machine learning specialist Wallaroo.AI to "provide the first unified edge ML [machine learning]/artificial intelligence (AI) deployment and operations platform specifically tailored for the unique needs of global communications service providers (CSPs)." According to Wallaroo.AI, 5G offers CSPs "new ways of monetising their networks through industrial IoT and private networks. But supporting these dynamic, resilient, and decentralised networks at scale requires ML at the edge, which comes with several unique challenges around deployment and management. The VMware/Wallaroo.AI solution will mitigate these challenges and help CSPs drive more value from their AI projects for themselves and their customers. It will enable easy deployment, efficient inferencing, and continuous optimisation of ML models to 5G edge locations and distributed networks. It will also provide a unified operations centre to observe, manage, and scale the many edge deployments telcos typically need all from one place." It's certainly a proposition that's capturing the zeitgeist! Read more.
In the wake of the news that India's fibre broadband market is growing at a fair pace, Nokia is boasting that it is dominating the related access broadband equipment market in the country. During the fourth quarter of 2022, India's fibre-to-the-home/building (FTTH/B) broadband sector grew by just more than one million lines, according to research house Point Topic, a number unthinkable only several years ago. And according to Nokia, citing numbers from industry research firm Omdia, the vendor was the optical line terminal (OLT) market leader in India last year, capturing a market share of more than 70%. (The OLT is the equipment that sits at the edge of the network, traditionally in a local exchange/central office building, and connects to multiple optical network terminal (ONT) customer premises equipment units.) The same research found that Nokia commanded a 20% share of the country's ONT market in 2022. Nokia is certainly making the most of its scale and experience in fixed line networking right now, as its recent financial results showed, and its broadband access equipment unit now generates annual revenues of well over €2bn.
Industry chitchat, gossip, scuttlebutt and other anecdotal "evidence" that the global telecoms market in the second quarter of 2023 is now set in a period of marked decline is being proven true, as analysts and industry luminaries provide empirical evidence that times are indeed getting tough. For example, GlobalData, the respected analytics and consulting house headquartered in London, UK, has just published a new 72-page report, 'Mergers and Acquisitions (M&A) in Tech, Media, and Telecom (TMT) 2022 Themes'. It shows that the slide began last year when, at $754bn, the total deal value in the global TMT sector was down by 31% on the $1.1tn that was achieved in 2021. What's more, the number of M&A deals in the sector also dropped by an astonishing 39% as inflation raged around the world, Russia invaded Ukraine, politico-economic relations with China continued to plumb the depths and international tensions rose to new heights. These factors, taken together with the continued spread of new variants of Covid-19, have resulted in economic slowdowns around the world, and the tech, media and telecom sector is not immune to the contagion. The GlobalData report also noted that a total of 612 M&A deals, with a transaction value greater than or equal to $50m, were announced in the global TMT sector during 2022. Last year, the US accounted for 69% of total TMT deal value and $510bn worth of M&A deals were done there. In Europe, 163 M&A deals worth $136bn were completed. In the Asia Pacific region (excluding China), 94 deals with a total value of $46bn took place and China recorded 47 deals worth a total of $17bn. The two largest deals in the US were the buyout of gaming company Activision Blizzard by Microsoft for $68.7bn and the still uncompleted $61bn acquisition of VMware by Broadcom (see Regulatory opposition to the Broadcom-VMware merger grows – in the UK, Europe, the US and even in China). The US cloud computing and virtualisation technology company Citrix was bought by the private equity outfits Evergreen Coast Capital and Vista Equity Partners for $16.5bn. In Europe, consolidation in the telecoms sector continued apace, with Orange Spain's €18.6bn merger with MásMóvil being the biggest connectivity deal. The big themes driving the top-100 TMT M&A deals in 2022 were cloud, gaming and connectivity, together with big data, social media, cybersecurity and e-commerce.
Meanwhile, John Stankey, the CEO of AT&T, has added to the prevailing mood of industry gloom when commenting on the telco's results for the first quarter of 2022. They were a mixed bag which, while broadly in line with analyst's expectations, also highlighted the challenges US operators and service providers face as inflation eats away at consumer discretionary spend. US citizens are feeling the pinch as macroeconomic uncertainties multiply. They are being careful with their money, abandoning service subscriptions and cutting back on calls and app usage as they try to make savings. That behaviour has hit AT&T where it hurts – in its free cash flow forecasts. The telco's investors, most of whom look to their AT&T shares as a source of annual dividend income, are concerned that AT&T won't meet its stated goal of generating $16bn free cash flow in this financial year. And that could mean reduced dividends. Stankey said he remains "reasonably optimistic" about hitting that target but is realistic enough to accept that rampant inflation and a looming recession in the US are reducing consumer demand. For example, AT&T added 424,000 postpaid mobile subscribers to its rolls during Q1 2022, down from the 656,000 that signed up in Q4. Revenues rose by just 1.4% year on year to $30.1bn, thus missing analyst expectations that they would hit $30.3bn. Not a particularly significant miss, given the huge numbers involved but enough evidence of a downturn to put both analysts and investors on edge and increase their concerns about the future. Meanwhile, 5G uptake and availability remains a problem as consumers decide to stick with technology they understand, know what they are paying for and why. According to the CEO, lower-income consumers are making "the kind of decisions that people make when money is a little bit tighter." It seems "it's not an issue of them not wanting the service, they're just making a decision to stick with their earned handset a little bit longer and maybe pushing that discretionary decision to move up." Read more.
And, to round-off today's gloomfest, the outlook for the global telecoms industry is "bleak", according to Tony Kalcina, who is a global ambassador for the TM Forum. His downbeat prognostications are leavened to some extent by a sprinkling of amusing mixed metaphors. For example, Kalcina, who is based in Sydney, Australia, reportedly said: "The telecommunications industry has actually hit a little bit of a rough patch. It's actually quite stagnant." The remedy, he noted, is the sort of change as recommended at this year's recent Mobile World Congress extravaganza in Barcelona, Spain, by speakers and industry spokespeople who identified the problem as one of evolution from the provision of telecom services as a utility into a model that offers technology solutions via partnerships and collaboration. That's a hobby horse that has been ridden hard by many for quite some years now, but Kalcina stressed that he is asking the industry to take action now if it is to remain relevant in the future. He said: "One of the keynote speakers at the Mobile World Congress felt that maybe in 10 years' time we won't be in business and maybe we'll follow the path of Blockbuster, BlackBerry and Kodak." As part of a strategy to avoid such a fate, Kalcina reckoned the industry needs to use the language of software which, apparently, is "the new language of business," whilst simultaneously "becoming far more digital and innovating continuously." Furthermore, telcos should "adopt autonomous networks to drive global income." He added that cybersecurity is also a major problem and it is estimated that within five years cybercrime will cost the global economy some $10.5tn a year. He is also an evangelist for AI, believing it will be vital to the transformation of the global telecoms sector as "it is the most exciting bit of technology – affecting the wheel of our century". He does add a caveat though: "You know, it is like fire that we can get really badly burned if we don't manage it very well. We have to take it very carefully. It's a two-edged sword."
- The staff, TelecomTV
Email Newsletters
Sign up to receive TelecomTV's top news and videos, plus exclusive subscriber-only content direct to your inbox.