What's up with… Telenor, Arm, Digi Spain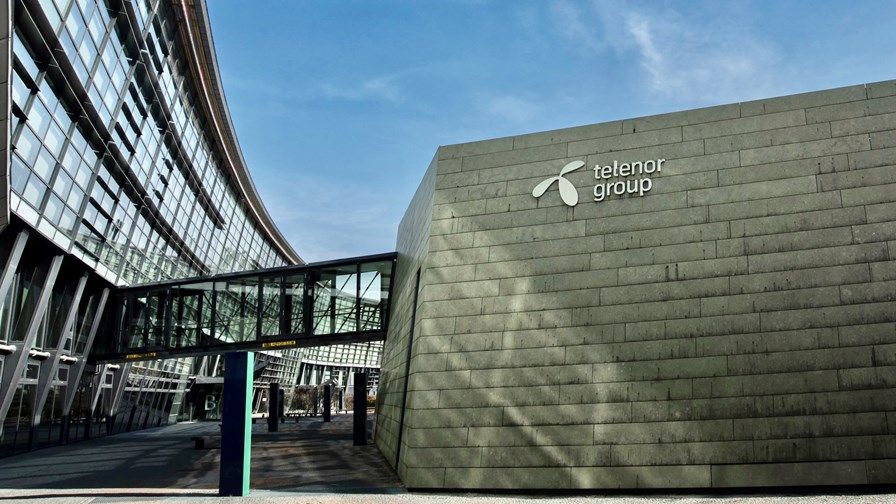 Telenor closes in on Pakistan sale
Arm's IPO valuation shrinks
Digi Spain spies expansion opportunity
In today's industry news roundup: Telenor is set to receive a bid from PTCL for its operations in Pakistan; Arm's IPO valuation is lower than SoftBank had hoped; Digi Spain spies an opportunity to expand if Orange and MásMóvil get regulatory clearance for their merger; and more!
Having begun a strategic review of its operations in Pakistan last year, and having suffered an impairment charge of 2.5bn Norwegian krone ($235m) against the business in the second quarter of 2022, Telenor looks on course to sell the unit and further slim down its operations in Asia. The board of the country's national operator Pakistan Telecommunication Company Ltd. (PTCL) announced to the Pakistan Stock Exchange (PSX) last week that it is ready to make a "binding offer" to acquire "the target company" (Telenor Pakistan), though it didn't mention the value of its planned bid. Previous reports from Bloomberg had put a value of about $1bn on the operation, which ended June with about 46.6 million customers (down by 3 million in the past year) and generated just $86m in service revenues in the second quarter of this year, but PTCL is expected to offer between $500m and $700m, according to local reports, with the bid capital expected to be arranged by e&, the Middle East digital services and telecom giant that has management control over PTCL despite holding a stake of only 26%. In its most recent financial report, Telenor, which is evaluating its Asian operations via an independent regional entity set up last October, noted that high inflation, macroeconomic uncertainty and political unrest make Pakistan a tough market in which to operate currently. In recent years, Telenor has revamped its portfolio in Asia through a number of M&A deals, including the sale of its business in Myanmar and the merger of its businesses in Thailand and Malaysia with local peers.
Chip designer Arm is on course to attract a valuation of between $50bn and $55bn for its upcoming IPO on new York's Nasdaq exchange, according to Reuters, which has reported that Apple, Nvidia, AMD, Alphabet (Google's parent company), Intel and Samsung are all prepared to buy shares as part of the listing process at that valuation. The valuation is significantly lower than the $64bn valuation assigned to Arm last month when its current owner, Japan's SoftBank Group, acquired the 25% stake in Arm it didn't already directly own from its investment vehicle Vision Fund 1 (VF1).
Marius Varzaru, the managing director of Digi Spain, part of the growing Digi Communications empire, told Spanish newspaper El Mundo that his company would invest €2bn in Spain if it was allowed to acquire any network assets that are sold by Orange Spain and MásMóvil if they get regulatory clearance for their proposed €18.6bn merger. That merger is currently in limbo following objections from the European Commission that the deal would severely impact competition in Spain.
US-based mobile network passive infrastructure company Phoenix Tower International (PTI) has added to its assets in Europe with the acquisition of almost 2,000 sites in France that are used by mobile operators SFR and Bouygues Telecom. The sites have been acquired from Cellnex, which needed to sell some in order to meet the regulatory conditions of its 2021 acquisition of towers firm Hivory from Altice. Financial details were not disclosed. Read more.
Have you met SpyBob SmartPants? You might soon… The Office of the Director of National Intelligence (a US spy agency) is spending $22m of taxpayers' money on a programme rejoicing in the name of Smart Electrically Powered and Networked Textile Systems or, for short (we kid you not), SMART ePANTS. The agency calls the initiative the "largest single investment to develop active smart textiles" ever. The goal is to get to the point of manufacturing "washable, wearable spyware technology" (they mean 'clothing') able to record audio, video and geolocation data pertaining either to the individual wearing the clothing or the surroundings in which the wearer may find himself or herself. Tasked with the role of overseeing the production of spy shirts, trousers, socks, underpants and other unmentionables, is the Intelligence Advanced Research Projects Agency (IARPA), which is the lesser-known counterpart of the US military's Defense Advanced Research Projects Agency (DARPA). According to The Intercept, the online US-headquartered not-for-profit publisher of news and podcasts, the IARPA website says the agency "invests federal funding into high-risk, high-reward projects to address challenges facing the intelligence community." That ethos has resulted in some spectacular successes, such as the Nobel Prize awarded to the physicist David Wineland for research on the application of trapped ions in quantum computing and the "ground-breaking experimental methods that enable measuring and manipulation of individual quantum systems" that was funded by IARPA. However, for each notable IARPA success there have been many failures. We can only wait with bated boxer shorts to see if the smart underpants initiative pays off in any way other than embarrassment – for wearers and the IARPA alike. The Intercept has reported that the agency has issued SMART ePANTS contracts to five companies – Nautilus Defense, Leidos, the Massachusetts Institute of Technology (MIT), SRI International and Areté. They have three and a half years to come up with the goods and to test them, presumably to destruction. Perhaps for those guinea-pigs required to wear the SMART ePANTS, a daily diet of Boston Baked Beans, brussels sprouts, Korean Kim-Chi and Californian prunes and figs washed down with several pints of Scruttock's 'Old Dirigible' English (not American) cider will be sufficient to test the elasticity of seams, gussets and elastics to their ultimate military-grade limits (and beyond). Injuries may result. After all, as a press release from the Office of the Director of National Intelligence pointed out, "eTextile technology could also assist personnel and first responders in dangerous, high-stress environments, such as crime scenes and arms control inspections without impeding their ability to swiftly and safely operate." Furthermore, the agency claimed, "IARPA programs are designed and executed in accordance with, and adhere to, strict civil liberties and privacy protection protocols. Further, IARPA performs civil liberties and privacy protection compliance reviews throughout our research." Good to know. As usual and expected, commercial enterprises are also very interested in exploiting smart textiles. Meta is advertising for material scientists "with broad knowledge in smart textiles and garment construction, integration of electronics into soft and flexible systems, and who can work with a team of researchers working in haptics, sensing, and tracking." Coincidentally (or is it?), the CIA's venture-capital division In-Q-Tel – yes, the CIA has a venture capital arm – has been ploughing money into Colossal Bioscences, an Austin, Texas-headquartered biotechnology and genetic engineering company working to resurrecting the woolly mammoth, the Tasmanian tiger, and the dodo. It's the fur, hair and feathers that IARPA wants for its "For Officers Only" deluxe winter range of smart socks, vests and SMART ePANTS. If all goes to Colossal's plan, a few clumps of mammoth hair could be available by 2028.
The Spanish government is set to award further state funds to the expansion of the country's data transport infrastructure in order to encourage additional cell site expansion by Spain's mobile operators. The government had already announced a €500m investment in rural fibre backhaul infrastructure in July and now, under its initiative called 5G Redes Activas, it is to allocate €500m of European Union recovery funds to fibre backhaul infrastructure deployments in towns with fewer than 10,000 residents, according to business newspaper El Economista.
The US regulator, the Federal Communications Commission (FCC), is to renew the charter of the Precision Agriculture Connectivity Task Force (PACTF), the remit of which is to analyse how broadband connectivity can be leveraged to help meet the productivity and sustainability challenges faced by America's huge agricultural industry and food system sector. Precision agriculture (PA) is a farming management strategy based on observing, measuring and responding to temporal and spatial variability to improve agricultural production and sustainability. It is used in both crop and livestock production. In a press release, the FCC announced it will "re-charter" the PACTF for a third and final period that will expire in January 2025. The task force was set up by the FCC in consultation with the US Department of Agriculture (USDA) under the terms of the US Farm Bill of 2018 to determine how best to deploy broadband services on under-used agricultural land to further develop precision agriculture. It comprises four working groups whose remits are to: map and analyse connectivity on agricultural lands; to examine current and future connectivity demands for precision agriculture; to encourage the adoption of precision agriculture and the availability of high-quality jobs on connected farms; and to accelerate broadband deployment on unserved agricultural lands. Announcing the renewal of the charter, FCC chairwoman Jessica Rosenworcel, commented: "Today's farmers and ranchers rely on high-speed internet to make the best use of connected tools to efficiently run their businesses and meet the demand for food to sustain our communities. I am calling on the Task Force to look closely at the link between connectivity and agricultural sustainability, to see how best to leverage innovation to improve food production for the future." According to a 2019 FCC report, against a background of accelerating climate change growth of the Earth's population, US farmers will be required to increase food production by between 80% to 100% over a period of less than a generation, while being bound to meet sustainability targets including using less water and less seed. Quite how that circle can ever be or might ever be squared is one of the most monumental and probably intractable problems of current US domestic policy. The only way farmers will be able to meet those expectations is via space-based technologies including GPS, imagery and sensing running in parallel with high-speed connectivity, which is still all but non-existent in far too many rural, agricultural areas of the US. That's why the FCC is encouraging so-far under-represented communities, such as socially disadvantaged farmers and ranchers, to participate fully in the PACTF working groups. At the end of 2021, the FCC task force recommended that future spectrum auctions be based on geographic areas that comprise arable lands or ranch lands rather than on (usually minimal) population figures. It further recommended increasing incentives for telcos, service providers and co-operatives to deploy both fixed and mobile with minimum download speeds of 100 Mbit/s downloads and minimum upload speeds of 20 Mbit/s. It also called for "middle-mile" infrastructure to be expended and wants to see edge-computing and private 5G wireless systems made eligible for federal broadband funding plans.
- The staff, TelecomTV
Email Newsletters
Sign up to receive TelecomTV's top news and videos, plus exclusive subscriber-only content direct to your inbox.