What's up with… MTN, AMS-IX, Digi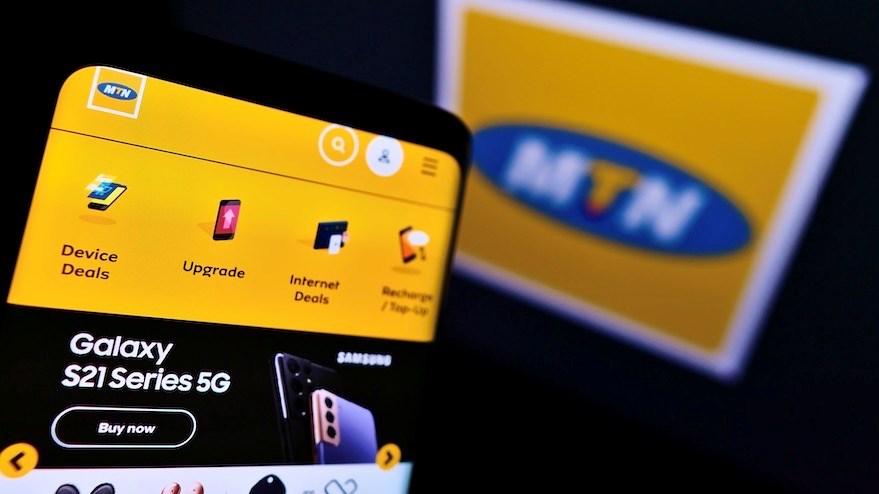 MTN taps Mastercard for fintech investment
AMS-IX cuts datacentre power consumption by 85%
Digi Communications reports 13% revenues boost in Q2
In today's industry news roundup: African telco MTN is selling a stake in its fintech business to Mastercard; Internet exchange AMS-IX goes green with Juniper Networks; Digi Communications reports impressive growth as it preps services launch in Portugal; and more!
Pan-African operator MTN has agreed to sell a minority stake in its fintech business to Mastercard in a deal valuing the unit at around $5.2bn. In its earnings report for the first half of 2023, the telco announced it had signed a memorandum of understanding (MoU) with the payment-processing giant that will see the latter making "a minority investment" into MTN's fintech operation for an undisclosed amount. The companies are expected to sign definite investment agreements "in the very near term", MTN stated, adding that the move is in line with its goal to grow its payments and remittance services. The news comes as the telco booked a 21.7% growth in fintech service revenue, driven by a steady financial services user base of around 60.5 million. Additionally, it recorded a 37% increase in volume of mobile money transactions in the period, reaching a total value of $135.2bn. MTN also reported a 16.5% year-on-year rise in group service revenue to 107.7bn South African rands ($5.7bn) for the first six months of the year. The operator had 292 million subscribers across all its operations and services at the end of June, up 4% year on year. "We delivered a resilient performance in H1 23 and made good strategic progress against a tough macro backdrop," commented MTN group president and CEO Ralph Mupita. Aside from MTN, Mastercard has previously invested $100m in another major African player, Airtel Africa – see What's up with… Verizon Business & Nokia, Airtel Africa, MATRIXX Software.
Amsterdam-based Internet exchange AMS-IX said it has cut the power consumption at one of its datacentre locations by 85%, and increased its data capacity significantly, following the deployment of new switches from Juniper Networks. AMS-IX said the AM5 datacentre, located at an Equinix facility, is the first of 16 Internet exchange locations in the Netherlands that will benefit from an infrastructure upgrade. "The introduction of new technology came with significant performance improvement," noted AMS-IX in an announcement about the technology refresh. "After the migration, the datacentre location at Equinix has more port capacity, supports the 100G LR-1 standard, and supports 400G ports. Moreover, the power consumption of the customer-facing switches at Equinix AM5 has been significantly reduced, from 52.8 kilowatts to 8.2 kilowatts, representing an 85% decrease." That will result in a much greener footprint and lower operating costs, though it should be noted that the Juniper switches replaced MLX boxed from Brocade (now part of Extreme Networks) that had been installed and running for an impressive 12 years: AMS-IX expects the Juniper kit to have "a similar lifespan." AMS-IX also noted that it plans to "equip all its locations with measuring equipment to determine the exact power consumption of each location," with Equinix AM5 the first location to benefit from such a deployment.
Digi Communications, which has operations mainly in Romania and Spain but also in Italy, Belgium and Portugal, has reported a 13% year-on-year increase in second quarter revenues to €418.6m, a 24% rise in earnings before interest, tax, depreciation and amortisation (EBITDA) to €125.2m and a 16% increase in RGUs (revenue generating units) to 22.4m from 19.4m a year earlier. In Romania, which generated about 62% of group revenues (about €256m) in the second quarter, Digi's mobile customer base reached 5.4 million, an increase of 19% from 4.5 million at the end of June 2022, while its fixed broadband customer base grew by 10%, from 4 million to 4.4 million. Digi is focused on growing its customer base further in Romania and Spain, where it is pumping €300m into a fibre-to-the-home network in the south of the country in partnership with infrastructure investor abrdn, and is planning to launch commercial services in Portugal in 2024.
SoftBank Group is in line to acquire the 25% stake in chip designer Arm that it does not already directly own from its investment vehicle Vision Fund 1 (VF1). Reuters reported that the Japanese giant, which currently owns a 75% share in Arm, was in talks about the move as it prepares for the UK-based chip designer's IPO on Nasdaq later this year at a valuation of at least $60bn. According to the report, if SoftBank completes the stake takeover, this is expected to deliver immediate and major gains to VF1's investors, which include Saudi Arabia's Public Investment Fund and Emirati state-owned wealth fund Mubadala. However, if the negotiations don't result in a transaction, it has been suggested that VF1 would sell its Arm shares on the open market following the IPO. However, this process could take one or two years to complete, which could impact the return VF1 might get from its divestment. However, if a deal is sealed, SoftBank is expected to sell fewer shares in Arm as part of the IPO and retain a stake of between 85% and 90%, according to Reuters. Last week, big-name players such as Apple, Samsung, Nvidia and Amazon emerged as parties interested in the investment opportunity afforded by the Arm IPO – see What's up with… Arm, Samsung and Intel, Verizon.
Ericsson has enlisted the help of long-time Canadian partner EXFO to deliver AI-enabled network management automation capabilities to Australian telco TPG Telecom. EXFO, which develops network analytics and test systems, is providing its Adaptive Service Assurance solution in combination with Ericsson's Expert Analytics and virtual network probes to help TPG "react quicker to network issues, improve performance and reduce the need for infrastructure-based diagnoses, allowing the telco to enhance its service experience for customers." Read more.
Following the recent speculation that UK network operator TalkTalk was considering breaking up the company into separate units in order to sell them, fellow UK operator Sky has emerged as a possible bidder for the TalkTalk Business Direct enterprise services arm, which could attract a valuation of around £150m, according to The Times (subscription required). Sky, which has been looking to boost its business-to-business (B2B) services operations, appears to have a rival suitor in the form of B2B specialist service provider Daisy Group, which came close to acquiring TalkTalk's B2B arm in 2018 before the proposed deal collapsed.
- The staff, TelecomTV