Show me the money! British success story Arm to float in New York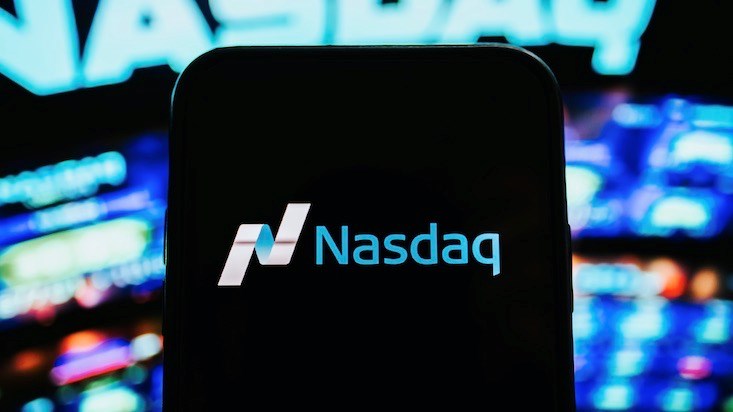 UK government squirms as Arm's owner, SoftBank, chooses Nasdaq for the IPO of jewel-in-the-crown British chip designer
Diminished role of the City of London in high-tech sector investment plainly evident
SoftBank wants a US$60bn valuation for Arm but it won't get that in the UK
Canadian rock band Tragically Hip used to sing 'Twist my Arm' – SoftBank and the US will do just that
In a blow to the British technology and financial sectors, and despite UK government blandishments and even the direct intervention of three successive prime ministers, the shares of British chip design giant Arm Holdings will be floated by its current owner, Japan's SoftBank, exclusively on the Nasdaq exchange in New York City when its initial public offering (IPO) takes place later this year.
SoftBank's decision, which had long been rumoured, took what little wind was left out of the sails of both the floundering Sunak administration and the City of London. Reports suggest SoftBank is looking to float Arm at a valuation of at least US$60bn, and CEO Masayoshi Son has calculated that a listing on the Nasdaq, which has a long history of being the best place for technology launches and where investors regularly rate them at higher values than they would in London, will rake in a lot more in Manhattan than the London Stock Exchange (LSE) would in the Square Mile. Like they say, "money talks", and these days the noise coming from the LSE is more of a mouselike squeak than the deafening leonine roar it used to be.
Arm held a steady place in the FTSE 100 for 18 years until, in 2016, Masayoshi Son swooped in and scooped up the jewel in the UK's technology crown in a $32bn all-cash acquisition. A statement on the impending New York listing, given by Rene Haas, the CEO of ARM since last year, was as brief as it was brutal and dismissive. He said: "After engagement with the British government and the Financial Conduct Authority over several months, SoftBank and Arm have determined that pursuing a US-only listing of Arm in 2023 is the best path forward for the company and its stakeholders." Thank you and goodnight.
Arm is an enormously successful British company and its semiconductor designs form an integral and vital part of a massive number of smartphones, handsets and other mobile comms devices the world over. It first came to prominence in 2006 when Intel declined to design chips for the first iPhone and Steve Jobs gave the work to a little-known company on an unprepossessing industrial estate outside Cambridge in the flatlands of eastern England. The rest, as they say, is history.
Arm is unusual in that, unlike other semiconductor industry firms, it designs and then licenses its technology to customers as intellectual property (IP) and does not manufacture its own chips. The processor designs are renowned for their low power consumption, a feature that makes them invaluable for use in mobile devices including phones, tablets and handhelds such as GPS navigation units, as well as digital cameras and TVs.
This business model means Arm is a very high-margin business requiring the backing of only a relatively small amount of capital. Last month, Arm published its fiscal third-quarter results showing that its EBITDA rate is over 50%, while total revenues were up by 28% year on year to $746m. Companies using Arm-licensed semiconductor designs shipped 8 billion chips during the quarter, a record number. The total of such devices shipped to date now exceeds 250 billion. Arm's licensing revenue was $300m, an increase of 65% on the same period the year before. Royalty revenue stood at $446m, up by 12% year on year. Demand for chip designs in the cloud-server and automotive sectors is growing strongly, as it is in the internet of things (IoT) device market.
Nvidia deal scuppered but US still wins out
By anyone's standards, Arm is a highly successful and attractive company, so successful in fact that, in September of 2020, Nvidia of the US announced that it intended to acquire Arm from SoftBank for $40bn in cash and shares. Initially, the deal was given only the most cursory of glances by the British government (indeed, in various quarters official due diligence and oversight of the proposed deal was described as "negligent") and it looked as if the acquisition would be wafted through the usual channels with minimal ministerial input or concern.
However, as the likely negative ramifications of the deal become apparent, a growing number of members of parliament raised concerns about it's impact on the UK's national security while analysts complained that a treasured British company and national asset was being sold-off at a knockdown price to a foreign company. Shortly afterwards, the regulator, the Competition and Markets Authority (CMA), intervened and mounted an official enquiry. In February of last year, the CMA forbade the deal from taking place. However, a year or so on, SoftBank will cash-in very nicely, thank you, via a New York IPO. The shares will be priced by the end of this summer and SoftBank wants the listing done and dusted in the autumn.
In what is presumably meant to be some sort of a sop to salve the bruised egos of the government, banks and City of London traders, Arm says its headquarters, operations and material IP will stay in the English Fenlands "for now" and adds that it has "plans to further increase our UK presence with the opening of a new site in Bristol and continued headcount growth". It also says that an "eventual" secondary listing on the London Stock Exchange remains "possible" in "due course". For which read: "This year, next year, sometime, never."
In fact, the New York-based floatation will take place later than SoftBank would have liked because, at a time of deteriorating political and economic relations between the US and China, Arm's joint venture in the People's Republic of China is stuck in Politburo-engineered limbo as officials prevaricate endlessly over authorising its transfer to SoftBank in the midst the US and other western countries making it illegal to export leading-edge microprocessor technologies to China.
In a comment suffused with chagrin, the LSE's CEO, Julia Hoggett, said SoftBank's decision to float Arm overseas rather than at home in Britain "demonstrates the need for the UK to make rapid progress in its regulatory and market reform agenda, including addressing the amount of risk capital available to drive growth." Meanwhile, a government statement, drafted in the Cloud Cuckoo-land Department, has it that "The UK is taking forward ambitious reforms to the rules governing its capital markets, building on our continued success as Europe's leading hub for investment, and the second largest globally." The statement fails to add, "for now and probably not for much longer given our inertia and lack of urgency."
Email Newsletters
Stay up to date with the latest industry developments: sign up to receive TelecomTV's top news and videos plus exclusive subscriber-only content direct to your inbox – including our daily news briefing and weekly wrap.