What's up with… Silicon Valley Bank, Meta, T-Mobile US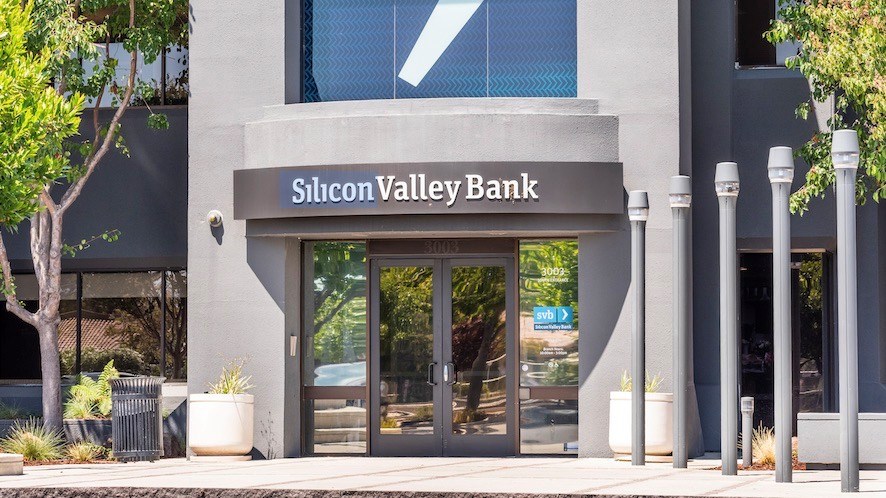 Silicon Valley Bank collapse weighs heavily on the digital tech sector
Meta lines up more job cuts… but might take on Twitter
Mike Sievert looks set to bed in at T-Mobile US
In today's industry news roundup: The collapse of Silicon Valley Bank looks set to further undermine confidence in the digital technology sector; Meta is set to reduce its headcount again while also considering a rival to Twitter; T-Mobile's boss is gearing up for at least another five years at the helm; and more!
The sudden collapse of Silicon Valley Bank (SVB) has sent reverberations around the digital and financial sectors, particularly in the US, where the measures put in place in the past few days have led to a collapse in the share prices of, and confidence in, the banking sector and have raised many questions about the current state of financial sector regulation in the US, as this report from The Guardian explains. While SVB's shareholders have seen their holdings wiped out, US tech company depositors have at least found themselves bailed out by the Federal Reserve. In the UK, the hundreds of digital and tech companies that use SVBUK as their bank got immediate relief following a weekend of wailing as banking giant HSBC stepped forward (with some help from the Bank of England and regulators) to acquire SVBUK for the princely sum of £1. The impact of SVB's collapse will be great and lengthy, no doubt, and while the US financial sector will feel it is suffering the most, the greater damage may well be inflicted on the broader digital and technology sectors, as this incident comes in the wake of the multibillion-dollar crypto scandal that is the FTX exchange and the significant and ongoing job losses across the technology industry that, altogether, makes the modern tech sector look like an unreliable basket case. That can't be good for anyone, seeing as how the global economy increasingly depends on the strength of reliability of the digital age giants and specialists. We're not in for a boom in handwritten letters and a swing back to physical cash transactions, but these recent developments will have dented confidence in the digital technology sector and that could make the all-important capital that is needed to underpin R&D and attain scale much harder, and more expensive, to come by.
And just to hammer home the point… News of mass layoffs by tech giants has been rife since the end of last year and it looks set to continue. Following an announcement in November 2022 that it was to cull 11,000 – or 13% – of its global staff, Facebook's parent company, Meta, is now planning yet another large-scale job reduction of a further 13% of staff, according to the Wall Street Journal (WSJ). The report, citing anonymous sources familiar with the developments, said the new cuts will happen in a series of waves, the first of which is expected next week and is likely to affect non-engineering roles the most. Certain projects and teams are also set to be closed down as part of the move. If this goes ahead, it will be the first tech giant to make a second mass layoff announcement. The report comes as multiple companies in the sector, including Amazon, Google parent Alphabet, Microsoft, Twitter and Snap, have all drastically reduced the size of their workforces to cut costs.
Meanwhile Meta looks to be keeping itself busy on another front, too. Reuters has reported that the company is looking to launch a new social media service to compete with the likes of Twitter. "We're exploring a standalone decentralised social network for sharing text updates. We believe there's an opportunity for a separate space where creators and public figures can share timely updates about their interests," a Meta representative told the news agency. According to the report, the new offering will be based on a similar framework to the one that powers Mastodon, a "decentralised social media" service operating in a similar model to Twitter. The Meta team might want to take a look at the shine that has quickly rubbed off Mastodon in recent months after the flash of enthusiasm for the platform after Elon Musk took Twitter on its latest rollercoaster ride.
T-Mobile US president and CEO Mike Sievert looks set to remain at the company's helm for the long haul. The US operator has extended Sievert's contract (which he signed in 2019 when he replaced John Legere) to 1 April 2028, with an option for automatic one-year extensions after that, according to a filing with the US Securities and Exchange Commission. Additionally, his annual base salary has been outlined as $1.75m with effect from the start of 2023, which will automatically increase from 1 January 2024, alongside long-term incentives of performance-based restricted stock valued at no less than $18.5m. In April, Sievert also stands to receive a one-time award of common stock equal to $10m.
Africa-focused operator group MTN has reported strong performance for 2022 despite the challenging macroeconomic environment across all 19 of its markets. It booked revenue of 207bn rand (ZAR) ($11.4bn), up 14% year on year from ZAR181.6bn in 2021. Service revenue made the greatest contribution, increasing by 15.3% to ZAR194bn ($10.6bn) as a sign of "good operational execution and ongoing strategic delivery," the company noted in its earnings statement. Earnings before interest, taxes, depreciation and amortisation (EBITDA) rose by 14.3% to ZAR90bn ($4.9bn), boosted by savings of ZAR2.7bn ($148m), mostly made in Nigeria and South Africa. MTN's total subscriptions came in at 289 million at the end of 2022, up 6% from the previous year. In terms of its subscriber base, the highest gains were made by its data services (with a growth in subscriptions of more than 12% to 137 million) and its Mobile Money offering (up by 21% to 69 million). Its broadband offering now reaches nearly 88% of the population in its markets, up from 83% in 2021, driven by network investments into rolling out the service in rural areas. The company also deployed more than 5,000km of fibre in 2022. Looking ahead, MTN plans to finish reviewing offers for a minority stake in its fintech division, Mobile Money, and to engage investors in May 2023. This year, it also intends to invest more than ZAR37bn ($2bn) in networks and platforms.
- The staff, TelecomTV
Email Newsletters
Stay up to date with the latest industry developments: sign up to receive TelecomTV's top news and videos plus exclusive subscriber-only content direct to your inbox – including our daily news briefing and weekly wrap.