What's up with… Vodafone and Arm, Telstra, KPN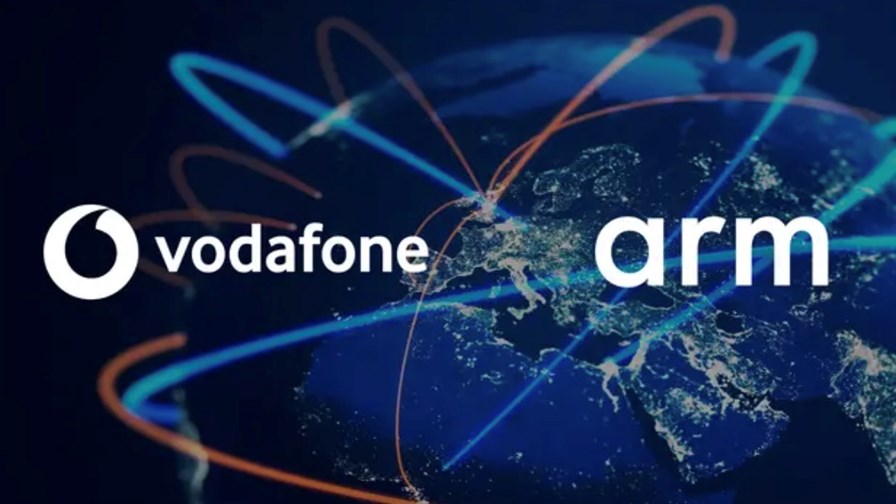 Vodafone and Arm team up on Open RAN chip R&D
Telstra needs a new CTO
Regulator blocks KPN M&A move
Vodafone is on a real roll this week… Hot on the heels of a number of announcements that coincided with the first day of the Fyuz event in Madrid, the operator has revealed it is collaborating with chip design specialist Arm on the development of new platforms for Open RAN deployments. "This next generation of platforms featuring high-performance Arm-based processors [is] optimised for use in Open RAN base stations and will be developed with enough compute power to support customer demand for advanced 5G services requiring greater capacity," noted Vodafone in this press release. "Based on Open RAN principles, the processors are using industry standard servers while also delivering significant advances in energy efficiency," it added. Vodafone noted that it is currently working with specialist system and silicon firms SynaXG and Ampere Computing to test and validate Arm-based Open RAN silicon, alongside Fujitsu, which will provide the RAN software for the validation processes. Testing will begin this year in vendor labs to integrate the compute platform and silicon. It will then be "extended to include 5G commercial Open RAN software from Fujitsu before moving to Vodafone's test facilities at its recently expanded R&D centre in Málaga, [in Spain], and Newbury, in the UK, in the first quarter of 2024, with additional vendors to follow," added the operator. Vodafone also recently announced plans to explore the potential use of silicon photonics in Open RAN platforms as part of a new R&D development at its Málaga facility. Read more.
Telstra needs to find a new CTO following the resignation of Nikos Katinakis, the Australian operator's global networks and technology group executive, who will leave at the end of this year and relocate to North America. Katinakis, who joined Telstra from India's Reliance Jio in 2018, is responsible for the development and operation of Telstra's networks, cybersecurity systems and cloud platforms. He is believed to be heading for a new role in North America, where he previously held senior technology roles at Canadian operator Rogers Communications.
The Authority for Consumers and Markets (ACM) in the Netherlands has blocked, at least for now, the €200m acquisition by national operator KPN of the Dutch operations of budget service provider Youfone, an MVNO (mobile virtual network operator) and ISP that has 540,000 mobile and fixed broadband customers in the Netherlands. The deal might "have a negative impact on competition", the ACM concluded, but noted in its published ruling that KPN and Youfone can now suggest concessions that would "reduce the impact of the merger or acquisition on competition."
Orange and Vodafone completed a pilot of what they claim was "the first real-life experience of 4G calls over a cluster of shared commercial network sites" in a rural area near the Romanian capital of Bucharest. The pilot took place on the duo's shared Open RAN network and, according to the pair, they were able to showcase the benefits of a virtualised radio access network (RAN) based on Open RAN standardised interfaces, including the ability to make remote software changes. The telcos have partnered with vendors Samsung, Wind River and Dell for the move. They plan to integrate 2G within a virtualised Open RAN environment, which has been tested under lab conditions, and then 5G. Orange and Vodafone first shook hands on exploring rural Open RAN deployments together in February – see Orange, Vodafone hook up for rural Open RAN rollouts.
Veon has waved Russia goodbye, announcing it has fully exited the market with the completion of the sale of Beeline, its operation in the country, to a group of "senior members" of the management of PJSC VimpelCom (the official company name for Beeline). In a statement, the operator said the move signifies "a complete exit from the Russian market for Veon" which means that now, the company serves "six exciting and high-potential emerging markets, delivering higher growth and operating with a lower leverage and ample liquidity". Kaan Terzioğlu, CEO of Veon, said: "The closing of the sale and the completion of our exit from Russia allow us to fully focus our energy on the way forward, meeting the growing demand in our markets – Pakistan, Ukraine, Bangladesh, Kazakhstan, Uzbekistan and Kyrgyzstan – with our digital operator strategy. I am pleased to note that we are now in a much stronger position to deliver our strategic priorities." The telco initiated the process to exit Russia in November 2022 amid tensions from the country's military conflict with Ukraine – see Veon puts its Russian operator Beeline up for sale.
In the wake of thousands of job cuts at its North American subsidiary, T-Mobile US, Deutsche Telekom is reportedly planning a headcount reduction in its domestic market, with roles at the telco's headquarters expected to be particularly affected, according to a report from German newspaper Handelsblatt. Anonymous sources told the newspaper that the operator had "put on too much fat" in recent years and was exploring ways in which process automation might help it slim down some teams. The total number of staff impacted is not yet known, but it is expected that 1,300 roles at the internal technology unit, Telekom IT, are in the firing line (that's about a quarter of the roles at the internal unit).
UAE-based operator du has opened a 5.5G villa in the city of Dubai, to demonstrate the capabilities of a 5G-Advanced network that is being tested at the facility. Deployed in collaboration with Chinese vendor Huawei, the telco showcased how the network can be used to power advanced applications, such as extended reality (XR) and 3D glass-free devices for design, education and entertainment purposes. Huawei referred to the facility as the world's first 5G Advanced demonstration villa, describing it as "an archetype for the future [of] smart home living powered by a staggering 10 Gbit/s networks". The villa has been powered by Huawei's FWA² solution, which is designed to support smart home living and to unlock "vast business opportunities". Its launch coincides with the Global Mobile Broadband Forum (MBBF), which is being held by Huawei in Dubai today and tomorrow. Find out more.
- The staff, TelecomTV
Email Newsletters
Sign up to receive TelecomTV's top news and videos, plus exclusive subscriber-only content direct to your inbox.