Vodafone preps major Open RAN RFQ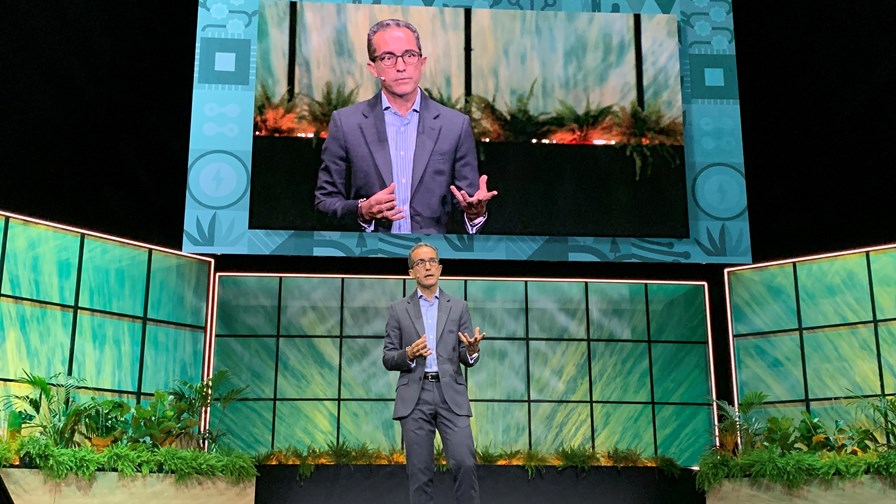 Vodafone is ready to issue a major request for quotation (RFQ) document to the vendor community
The RFQ has Open RAN at its heart
It covers the operator's entire mobile portfolio of 170,000 sites
The move will accelerate support for Open RAN functionality across the industry, believes Yago Tenorio, Vodafone fellow and network architecture director
The operator is also embarking on 5G Open RAN trials in Italy with Nokia
MADRID – Fyuz 2023 – Vodafone confirmed its ongoing commitment to the Open RAN cause today with news that it will soon issue a request for quotation (RFQ) for mobile network infrastructure that covers all of its 170,000 mobile sites and has Open RAN at the heart of its technical requirements.
News of the RFQ was shared here this morning by Yago Tenorio (above), Vodafone fellow and network architecture director at the operator, which runs networks across Europe and Africa. Tenorio is also the chairman of the Telecom Infra project (TIP), the organiser of the Fyuz event, so he kicked off the event's keynote sessions with an update about Vodafone's plans, among other topics.
But this doesn't mean Vodafone plans to immediately switch out all of its existing radio access network equipment with Open RAN-based systems. The operator is sticking with its previously stated plan to have Open RAN technology deployed at 30% of its European sites post-RFQ (2030 has been cited as a deadline of sorts) – the company long ago did the economic analysis of where it makes sense to deploy Open RAN and where it will continue with single RAN solutions.
And the timing is all linked to when its current RAN deals run out (early 2025), which is why the RFQ document is now imminent. The latest time it will be shared with Vodafone's vendor partners will be April 2024 (because a process of this size will take at least a year, Tenorio told TelecomTV).
Vodafone hopes the process will light a larger fire under Open RAN-related research and development (R&D) in the vendor community and put incumbent suppliers (which includes not only Ericsson and Nokia but also Huawei, as the RFQ extends across Vodafone's operations in Africa) on guard, as they'll be competing against more names and will need to meet some strict requirements (along with the other respondents, of course).
That's in the near future. In the meantime, Vodafone continues to be one of the main flag-wavers for Open RAN and provided updates on its own progress in the UK, where it will soon start rolling out Open RAN sites at scale. It also announced plans to kickstart 5G Open RAN trials in Italy with Nokia, Red Hat, Dell and Marvell – see Vodafone and Nokia partner to introduce Open RAN in Italy.
The operator is also excited about Intel's plans to produce sample silicon for its Malaga, Spain-based Open RAN chip R&D labs, a move that Tenorio said will accelerate developments significantly.
What's notable, though, is that Vodafone really is the exception rather than the rule when it comes to Open RAN activity. Time and time again here at this Fyuz event, executives, both on and off the stage, have called for greater operator commitment and investment in Open RAN – but we heard that last year as well and there are few new examples of real-world activity.
The challenge for Vodafone is not only to incentivise the vendor community to support its Open RAN requirements but to incentivise other operators to walk the walk as well as talk the talk – there are still many telcos that have referenced Open RAN as part of their future plans but have yet to make any meaningful moves. Vodafone and a few other telcos alone can't provide the scale that will be needed to support an alternative RAN technology ecosystem.
- Ray Le Maistre, Editorial Director, TelecomTV
Email Newsletters
Sign up to receive TelecomTV's top news and videos, plus exclusive subscriber-only content direct to your inbox.