Orange, Vodafone hook up for rural Open RAN rollouts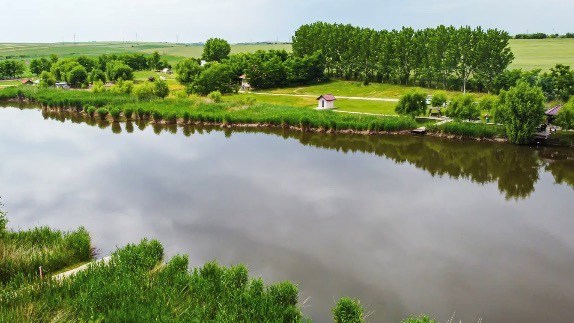 Orange and Vodafone are both bullish about the prospects of Open RAN
They are seeking to promote and expand a European Open RAN ecosystem
Now they have announced plans to build shared Open RAN networks in Europe
The first will be in Romania
Orange and Vodafone are building a shared Open RAN network just outside Bucharest, the capital of Romania, as part of a new agreement to build shared Open RAN-based rural mobile networks in countries where both telcos have commercial operations. Spain is the other country with potential for such a rollout as both operators are active in the Iberian market.
The partners say the move will allow the two operators to share hardware components, such as radio units and cloud infrastructure, while independently managing their own RAN software on a common cloud infrastructure. Under existing, traditional RAN-sharing agreements, one of the operator partners is typically responsible for the management and maintenance of the technology, with both operators using the same infrastructure.
In an Open RAN sharing model, each operator can reap the benefits of shared hardware and associated infrastructure (power sources, passive infrastructure) but use separate software to "tailor services and capacity to their specific customer needs, while ensuring a strong and secure isolation between each operator's data," the operators noted in the announcement about their collaboration. Such a setup is "in line with the priorities that have been developed under the memorandum of understanding (MoU) both operators signed in early 2021," they noted.
The other operator signatories to that MoU are Deutsche Telekom, Telecom Italia (TIM) and Telefónica: Together, the five operators are on a mission to encourage an Open RAN ecosystem in Europe and accelerate relevant R&D activities, and this week released their latest document that highlights what they believe are the priorities for the Open RAN developer community – see Major Euro telcos double down on Open RAN security and energy efficiency.
The rollout in Romania is set to happen this year: The operator partners are in the process of each selecting their preferred vendor partners for the rollout. According to the duo, testing of the Open RAN solution on a live network will take place this year, allowing a like-for-like comparison with legacy networks with the aim of "confirming the feature and performance parity between Open RAN and traditional RAN solutions," something they are desperate to achieve in order to convince others that Open RAN investments are not a waste of time, money and effort.
"Orange is excited to cooperate with Vodafone on a first Open RAN sharing deployment in Romania, which is a significant milestone on the road to wide-scale Open RAN adoption across Europe," noted Orange's chief technology and innovation officer, Michaël Trabbia. "It is a major step towards agile and fully automated networks, unleashing the potential of virtualisation and AI to boost performance while driving both infrastructure and operational costs down. In particular, Open RAN is a great opportunity to take network sharing to a whole new dimension, with even higher operator differentiation thanks to the ability for each of the partners to tune its network more independently according to its promises towards its own customers," he added.
Vodafone's chief network officer, Alberto Ripepi, was equally enthused. "We are delighted to be working with Orange on this industry-first initiative. By combining resources, we will reduce the cost of hardware, minimise fuel consumption and the need for duplicate sites whilst eradicating coverage not-spots. Open RAN also means we can more quickly add new software features without necessarily replacing the hardware components, which is often the case today. This minimises any disruption to service and ensures customers in rural areas receive the same upgrades as those in the cities," he stated.
- Ray Le Maistre, Editorial Director, TelecomTV
Email Newsletters
Stay up to date with the latest industry developments: sign up to receive TelecomTV's top news and videos plus exclusive subscriber-only content direct to your inbox – including our daily news briefing and weekly wrap.