Major Euro telcos double down on Open RAN security and energy efficiency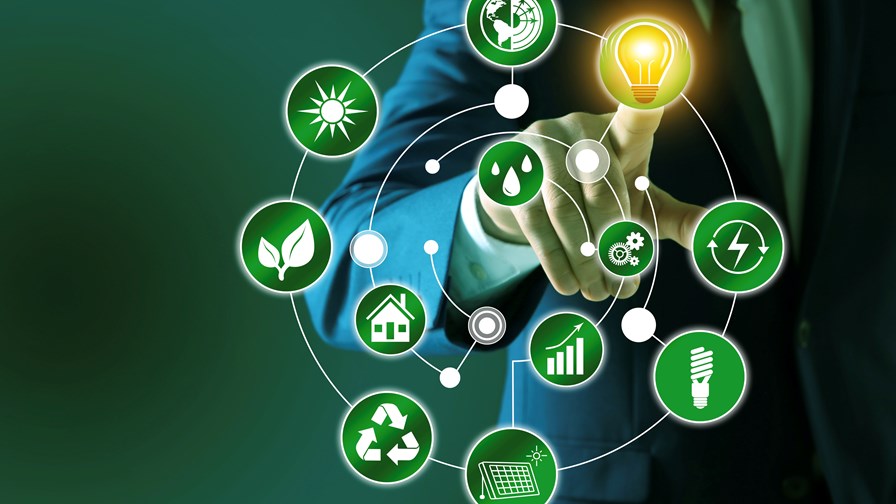 The top five telco players in Europe have outlined their key priorities for Open RAN acceleration in 2023
Security and energy efficiency are (once again) considered the most important areas for ongoing development this year
Broader industry cooperation is key to security developments
The quintet claim the gap between Open RAN and traditional RAN systems is "melting away"
The quintet of telco giants that are driving the development of the Open RAN sector in Europe – Deutsche Telekom (DT), Orange, Telecom Italia (TIM), Telefónica and Vodafone Group – have issued a new joint report that puts a strong emphasis on network security and energy efficiency in Open RAN architectures.
In the report, "Open RAN MoU Progress Update on Maturity, Security and Energy Efficiency", the five operators – the signatories to the Open RAN MoU document of 2021 – noted that "essential progress" is already underway towards making Open RAN more mature, secure and energy efficient, but stressed there is still a great deal more to be done before open disaggregated, multivendor radio access network systems are deployed at scale.
That security and energy efficiency were also the focus of a document published by the same five operators in March 2022 suggests there is still a great deal that needs to be achieved in these critical areas – see Open RAN MoU telcos tackle energy efficiency and security as they provide tech update.
The recent update from Deutsche Telekom about the lessons learned from its O-RAN Town trial also points to the mountain of R&D work that still needs to be done if Open RAN systems are to feature significantly in 5G deployments, though it should be noted that the giant German operator is also still convinced that Open RAN is "the technology of choice for future networks".
Security
In terms of security, the operators have pledged to strengthen cooperation efforts with national authorities this year, which involves sharing information on the security, implementation and management of Open RAN networks. Such collaboration can already be seen in the UK, Germany and Italy, according to the report.
Additionally, the five telcos have formally requested the inclusion of Open RAN in the GSMA security assurance scheme (NESAS) and the 5G certification scheme by the European Union Agency for Cybersecurity (ENISA).
The group has also made several promises in terms of increasing the security of Open RAN networks. The first pledge is to apply all mandatory controls defined by the O-RAN Alliance and 3GPP security specifications within their own operations and throughout the supply chain.
Their second oath is to take a zero-trust approach to each vendor, "ensuring that industry-established standards and specifications, such as 3GPP and O-RAN Alliance, requirements from national authorities and risk profiles of vendors are correctly captured and assessed during upcoming operator procurement processes."
Another commitment will see the operators' Open RAN procurement and requests for quotations (RFQs) include mandatory compliance with security specifications by the Open RAN suppliers (of network products and individual components). "As a minimum, this would include, for example, O-RAN Alliance specifications, as well as operator security policies and any requirements from national authorities," the report stated.
The telcos have also pledged to address any outstanding gaps in security specifications through the O-RAN Alliance, alongside the reiterated commitment to partner "with a wide range of suppliers, including European incumbent suppliers and SMEs [small and medium-sized enterprises], to ensure a multivendor strategy".
Energy efficiency
When it comes to making the open networks more sustainable, the group of European telcos promise to collaborate with the industry to enhance the energy efficiency of all Open RAN components, particularly radio units (the most power-hungry elements in a radio access network) and cloud infrastructure. On the former, the report suggested that a combination of energy-efficient hardware and sleep modes, which are based on traffic needs, would help Open RAN "at least match the energy efficiency of existing mobile sites".
In terms of cloud infrastructure, energy savings are already being made through advancements in central processing units (CPUs) and so-called accelerator (special silicon ship) technologies, alongside cooling systems for servers.
And that's not all – the operators called for the establishment of a general framework for energy monitoring of all "appropriate parts" of the Open RAN, including real-time reporting, as well as tools and methodologies for "greater automation". The goal here is for this framework to be standardised by ETSI so that it is used by the whole industry.
Maturity
According to the European quintet of telcos, the technological gaps between traditional RAN and Open RAN are "melting away", as global deployments now reach "tens of thousands of sites" (mainly executed by new operators in greenfield deployments) and there are now "considerable" deployments in markets such as the UK and North America.
Independent, empirical evidence will be needed, though, before such claims are likely to influence the strategies of network operators that are still on the fence about, or dismissive of, Open RAN's potential.
"In Europe, small deployments (trials) are already in place, new pilots are announced for this year and larger-scale deployments are expected from 2025. A key focus in 2023 will be around maturity of 5G for urban areas and minimising system integration overheads by maturing certification delivered through industry communities," the telcos noted in their joint report.
They also called for the support of 4G and 5G in cloud RAN to enable efficient deployments of Open RAN in brownfield operator environments.
– Yanitsa Boyadzhieva, Deputy Editor, TelecomTV
Email Newsletters
Stay up to date with the latest industry developments: sign up to receive TelecomTV's top news and videos plus exclusive subscriber-only content direct to your inbox – including our daily news briefing and weekly wrap.