Vodafone's Open RAN chip crusade continues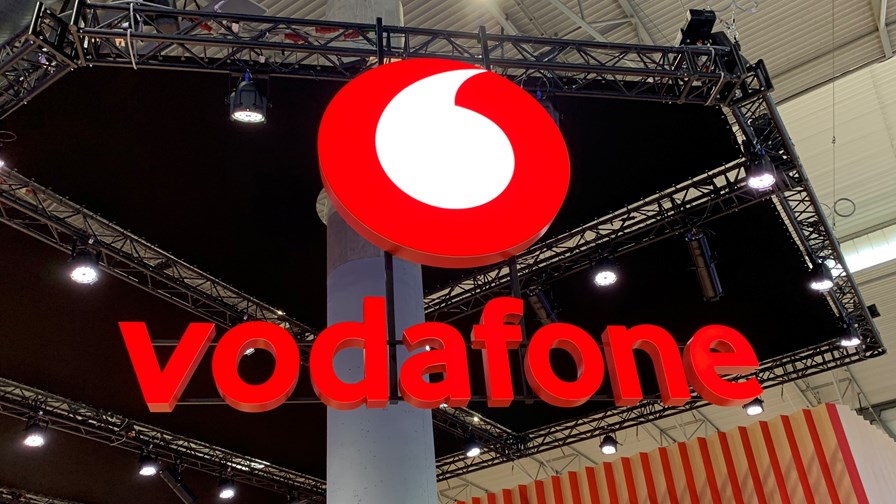 Vodafone has had an R&D centre in Málaga, Spain, for several years
One of its key areas of focus is next-generation chipsets for Open RAN systems
Vodafone's engineers are teaming up with specialist partners to explore the potential use of photonic chipsets in Open RAN systems
The operator is sticking with its plans to build a large internal development team
Despite ongoing operational and financial challenges, Vodafone Group is still committed to building an in-house technology team that can help it develop and run next-generation networks, including Open RAN architectures, and fulfil its ambition to become a techco.
The operator has had a tricky 12 months: Investor pressure led to the departure of Nick Read as CEO and the appointment of CFO Margherita Della Valle as the new head honcho. One of Della Valle's first jobs as the new CEO was to announce that 11,000 jobs, more than 10% of the company's workforce, will be cut over the next three years because the company's financial results are "not good enough" – see Vodafone CEO axes 11,000 jobs, says performance is "not good enough".
But despite those pressures and decisions, it seems the operator remains committed to building a large internal software engineering team across the group and to hiring specialist research and development (R&D) staff to help accelerate technology developments in areas it regards as key, such as Open RAN, which the operators is trialling and now deploying across multiple markets – see Vodafone starts swapping Huawei gear for Open RAN systems.
In October 2021, Vodafone announced it had formed a pan-European R&D unit called Vodafone Technology, which, as part of the operator's plans to transform from a traditional telco into what is now dubbed a techco, would by 2025 add 7,000 software engineers to the 9,000 it already had on board, either by hiring new talent or by retraining existing staff – see Vodafone creates pan-European tech team, plans to add 7,000 software experts by 2025.
At the same time, the operator started beefing up its internal Open RAN resources at its Newbury, UK headquarters and its "digital skills hub" in Málaga, Spain, and in early 2022 it opened what it claimed was Europe's "first dedicated R&D centre for the advancement of microchip architecture to power new Open RAN networks." The plan, it noted at the time, was to develop a team of 50 staff, focusing purely on Open RAN chip developments that would collaborate with multiple partners, including big names Intel, Qualcomm, Xilinx (now AMD) and specialists such as AccelerComm, Lime Microsystems and Picocom – see Vodafone tries to kickstart Europe's Open RAN chip R&D scene.
That team has been working on multiple aspects of Open RAN, including massive MIMO radios and a 5G network-in-a-box – see Vodafone unveils Open RAN 5G network-in-a-box.
This was, though, all before the new CEO highlighted the poor financials and announced the headcount reduction. So have Vodafone's R&D aspirations been dented?
The operator says it still plans to add 7,000 extra software engineers by 2025, and that 3,700 of those have already been added.
As for the Open RAN chip R&D team, there are still some more bodies to be added there too. Currently, that team is 18-strong and the plan is to have the full complement of 50 by 2025.
The existing team also has some new partners and a new area of focus to work on: It's exploring the potential use of silicon photonics, currently (and increasingly) used in datacentre platforms, in Open RAN platforms as a way to improve the efficiency and capacity of the supporting compute systems.
And to figure out the best way forward, the Open RAN chip R&D team in Málaga is working with a couple of new partners – Salience Labs from the UK and Spain's iPronics. Vodafone noted that one of the drivers behind the need to develop silicon photonics chips for the radio access network is the increasing use of AI applications, which place massive demand on compute systems in general and will certainly tax network edge systems in the future – you can find out more about why Vodafopne thinks this is a development worth exploring in this announcement.
Vodafone noted: "By taking a leading research role in silicon photonics today, Vodafone can ensure that it has the processing power baked into its network to match demand in years to come. It's not only AI; scaling up new 5G features also requires a step-change in processing power at the mobile base station, for example network slicing where a business, hospital or school is given their own fast connection on demand."
So, Vodafone continues to bet that ploughing resources into its own R&D focused on such key network infrastructure areas will pay off in the future. And you can bet we'll hear more about these ongoing developments, and the importance of cutting-edge chip developments in Open RAN architectures, at the upcoming Fyuz event in Madrid (9-11 October).
- Ray Le Maistre, Editorial Director, TelecomTV
Email Newsletters
Sign up to receive TelecomTV's top news and videos, plus exclusive subscriber-only content direct to your inbox.