TelecomTV builds on its cloud heritage with new channel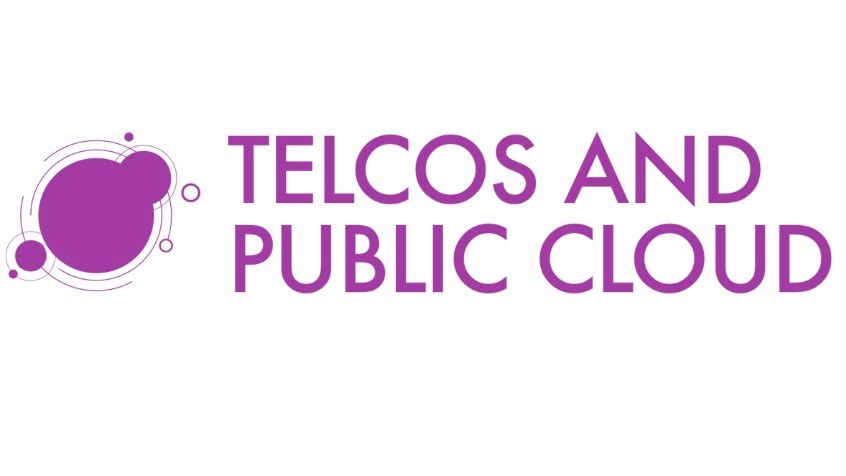 TelecomTV has long been reporting the cloudification of the telecom industry
Our Cloud Native Telco Summit is now in its fifth year
Telcos and the hyperscalers are increasingly developing symbiotic relationships
So we've launched a new TelecomTV channel: Telcos and Public Cloud
Following a dramatic uptick in the volume of strategic partnerships between communications service providers and hyperscalers, and with one successful summit on the topic already under its belt, TelecomTV has launched its Telcos and Public Cloud channel to pull together all of its written and multimedia coverage of this critical topic into one place.
The relationship between telecom operators and the likes of Amazon Web Services (AWS), Google Cloud and Microsoft Azure has become much more strategic (for all involved) over the past couple of years as the telcos migrate towards more cloud-oriented operations and processes in the wake of their initial virtualisation efforts and as they adapt to become digital service providers (DSPs). The telcos need the powerful (and increasingly distributed) platforms and tools that the hyperscalers have developed, while the telcos provide the cloud giants not only with a growing line of business but also with access to an extended enterprise and consumer market.
Examples of these relationships are now legion – there's hardly a major telco that doesn't have critical relationships with multiple hyperscalers. Recent examples include:
And, of course, we now have an example of a greenfield 5G network operator, Dish Wireless in the US, that has leveraged AWS's cloud assets to build out its network and support its operations and service delivery.
But, of course, it's not all sweetness and light – there is still tension as the results of our poll on the greatest barriers to telco/hyperscaler relationships showed, with telcos' fear of losing control of key technology and markets regarded as the main barrier – see Fear of losing control is greatest barrier to telco/hyperscaler relationships: Poll result.
And in Europe, the telcos are trying to get the big tech companies, including their public cloud partners, to cough up some capex cash in a move that could come to a head in 2023, with a likely consultation into the issue set to be initiated by the European Commission.
So there's plenty going on, and coverage of all the main developments, which will be crucial to the development (or even downfall?) of the telecom sector, can now be found in the Telcos and Public Cloud channel.
We'll also be catching up with senior industry executives and experts to get the latest insights into these evolving and critical relationships during our next Telcos and Public Cloud Summit, which takes place online on 19 and 20 April 2023. Last year's summit featured speakers from AT&T, Colt, Microsoft, Orange, Verizon, Vodafone and more.
All of this builds on years of coverage by the TelecomTV team of the gradual cloudification of the telecom sector. Having tracked all of the key developments associated with software-defined networking and virtualisation, our Cloud Native Telco Summit is entering its fifth year (on 13 and 14 September) and is attracting ever more participants, as well as an increasingly large audience, which shows just how critical such developments are to the telecom sector.
And, of course, Cloud Native Telco has its own channel too.
So watch out for all the key telco cloud developments on TelecomTV, and if there's something happening in the Telco and Public Cloud or Cloud Native Telco sectors that you think we should know about, then don't hesitate to let us know at [email protected].
- Ray Le Maistre, Editorial Director, TelecomTV
Email Newsletters
Sign up to receive TelecomTV's top news and videos, plus exclusive subscriber-only content direct to your inbox.