Uncle Sam allows a chastened ZTE back into the US – on a very short leash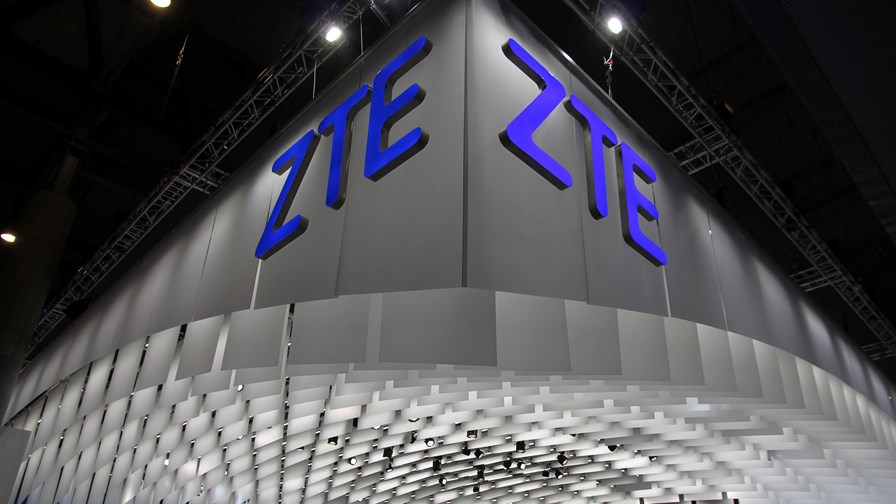 Grovelling and penalty payments of close to $2.5bn allow Chinese company to regain access to US market
Now under constant embedded oversight and subject to instant retribution
US companies now free to sell components to ZTE – that the company cannot exist without
But wider US/China trade war looms and ZTE could be a casualty
The Chinese comms equipment maker ZTE will be back in business in the US this morning having completely abased itself in kow-towing to every demand made by the American authorities. In this case though the massive loss of face is regarded by ZTE's management as no more than a minor inconvenience compared to the loss of a market that, had access not been reinstated, would have seen ZTE bankrupted and closed down.
ZTE has paid a $1 billion financial penalty for past sanctions busting, $892m to settle various other trading infringements and $400m in cash into a US escrow account that will be immediately forfeit should the company breach any of the many stringent conditions of its settlement agreement with the US.
On Friday last, Wilber Ross, the US Secretary of Commerce, announced that the Department of Commerce had "lifted the Denial Order on ZTE pursuant to a June settlement agreement that included the harshest penalties and strictest compliance measures ever imposed in such a case." He added, " While we have lifted the ban on ZTE, the Department will remain vigilant as we closely monitor ZTE's actions to ensure compliance with all US laws and regulations." Oversight by an embedded compliance team "selected by and answerable to the Department of Commerce" will allow it to "protect US national security."
The Denial Order on ZTE quickly brought the Chinese company to its knees and showed the world that it was – and is – totally depended on US chip and software technologies for its continued existence. There is also a big upside for US comms companies. ZTE buys a massive amount of US designed and/or manufactured telecoms components and that export flow will now be reinstated too.
The root cause of the imposition of the Denial Order on ZTE was not because of concerns that the company's equipment could be, and was being, used to breach US national security (those concerns have not gone away because of ZTE's strong ties to the Chinese government and the Communist Party) but because of prima facie evidence that ZTE was in prolonged, deliberate breach of UN and US trading sanctions by selling equipment illegally to Iran and North Korea.
However, the suspension of the Denial Order does not fully put ZTE in the conditional clear. Legislators on Capitol Hill, from both sides of the political divide, are lobbying to have the ban re-imposed on the grounds that ZTE is a direct threat to US national security. And that's not all. President Trump decided to throw ZTE a lifeline after a personal phone call from his "good friend" the Chinese president Xi Jinping during which he was requested to soften the sanctions regime to enable the company to keep trading and thousands of Chinese workers in jobs.
But, more or less simultaneously, Trump also intensified America's much bigger overarching trade war with China. US tariffs on Chinese goods to the tune of $34 billion (and retaliatory tariffs brought in by the Chinese government to exactly the same dollar value) came into effect a couple of weeks ago and the trade war seems certain to increase and broaden.
Only last week Donald Trump announced that he is ready to place swingeing tariffs on as much as $450 billion worth of Chinese exports to the US. The Chinese will, of course, follow suit and as a full blown trade war, that could cause a global slump to equal that of the Great Depression of the 1930s, may follow, there's certainly no guarantee that ZTE will be a survivor. In this uncertain world the company is living on borrowed time. But then so are the rest of us.
Email Newsletters
Sign up to receive TelecomTV's top news and videos, plus exclusive subscriber-only content direct to your inbox.