Linux Foundation moves towards "Harmonization 2.0" with its open source networking initiatives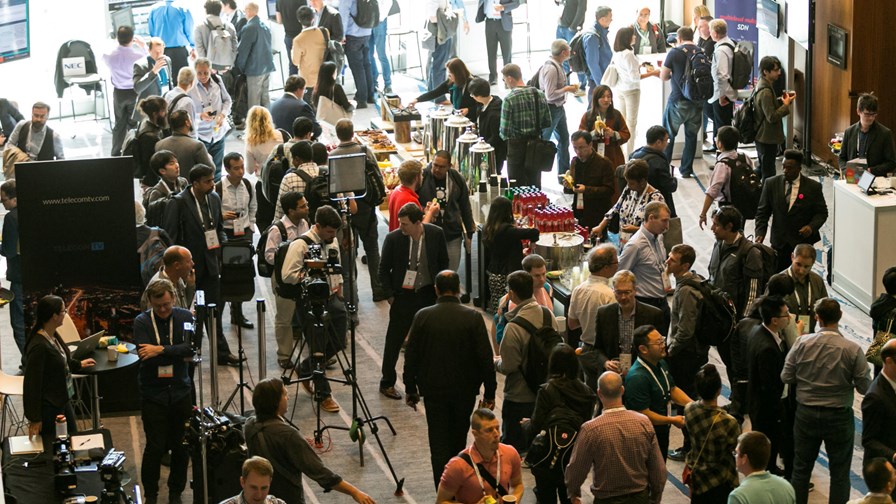 100 members signed up to the LF Networking Fund
35 companies now formally deliver OpenDaylight-based solutions
ONAP enables nearly 60 per cent of the world's mobile subscribers
OPNFV and ETSI will co-locate the next community testing events
Around 1,600 developers, OEMs and operators attended the ONS open networking summit in Los Angeles last week, in what was the Linux Foundation's most news-heavy event to date. The interconnection of the Linux Foundation (LF) and the huge number of open source projects is quite a complicated picture to understand. Basically, the LF Networking Fund (LFN) provides administration services and facilitates collaboration across networking projects like the telco-friendly ONAP and OPNFV.
Where it gets complex is the ever-changing nature, name and scope of many of these projects. Case in point, the OpenContrail network virtualization platform for the cloud has now to the LF and changed its name to Tungsten Fabric. Keeping up with all this requires attending ONS – which has helpfully just announced a European event for September in Amsterdam.
"LFN's mission is to deliver leading open source network platforms that enable the cloud-native future of service providers, enterprises, cloud providers and application developers," said Arpit Joshipura, general manager of Networking, The Linux Foundation. "Our growth signals the increasing role of open source networking in driving innovation in new areas like edge computing and 5G. We are thrilled to celebrate expansion across all of our projects and the overall ecosystem with major community and technical milestones."
LFN was only created in January this year as a new "umbrella" entity focused on developing integration, efficiencies and member engagement across a number of open source projects. These include: FD.io, OpenDaylight, ONAP, OPNFV, PNDA and SNAS. Since launch, LFN says it now has 100 members, spanning a diverse group of organizations and industries. Microsoft has deepened its commitment to open source networking by upgrading its membership to Gold, while Dell EMC joins as a Silver member. New Associate members include the MEF and Open Networking Foundation (ONF).
TelecomTV has already covered ONS news from AT&T regarding White Boxes, the new DANOS project, as well as ONAP running in Azure. Some of the other key project highlights flagged up by LFN at the event last week included:
Over 35 companies now formally deliver OpenDaylight-based solutions, applications, professional services and training, and many others use components of the platform within their privately branded offerings. To date, OpenDaylight has been deployed in carrier networks, such as Bell Canada, Orange, and China Mobile.
The latest release from Platform for Network Data Analytics (PNDA) now includes multi-user awareness as well as support for securing web services via certificate and key upload.
FD.io recently issued its sixth release, focused on enhancements to improve Kubernetes networking, Istio, and cloud native NFV. FD.io's high-performing data plane services offered in a container now allow it to be used to construct cloud native VNFs enabling NFV to move from virtual machines to Kubernetes.
ONAP celebrated its one-year anniversary with an expanded list of cross project deployments and news that it now enables nearly 60 per cent of the world's mobile subscribers.
ONAP and Kubernetes were demoed together at ONS, showing the best of network automation and cloud native orchestration by enabling ONAP deployments to any public, private, or hybrid cloud.
Orange and China Mobile are now using OPNFV's Continuous Integration (CI) pipeline and testing to create internal NFV onboarding frameworks. Also, the LFN's formal partnership with the Open Compute Project (OCP) brings expanded integration and testing of OCP hardware with OPNFV software as well as collaboration across open source hardware and software to enable full open source network stacks.
Integration with ETSI is expanding as OPNFV and ETSI will co-locate the next community testing events in May and June in Sophia Antipolis, France.
The LF says harmonizing open source and standards paves the way to a long-anticipated convergence of automation and virtualization within networks. In 2017 open source networking projects began to integrate their ideas across platforms, introducing an open, modular networking stack. The mission for LFN this year is to shape the future impact of open source networking, a catalyst in the disruption of traditional networks, which Arpit Joshipura calls Harmonization 2.0.
"It is exciting to welcome so many wonderful organizations from across technology, finance, education, transportation, communications and other important industries into The Linux Foundation," said Jim Zemlin, executive director, The Linux Foundation. "We look forward to working with them and the broader open source community to continue building new and better innovative technologies."
Email Newsletters
Sign up to receive TelecomTV's top news and videos, plus exclusive subscriber-only content direct to your inbox.