Watches and smart bands to dominate wearables market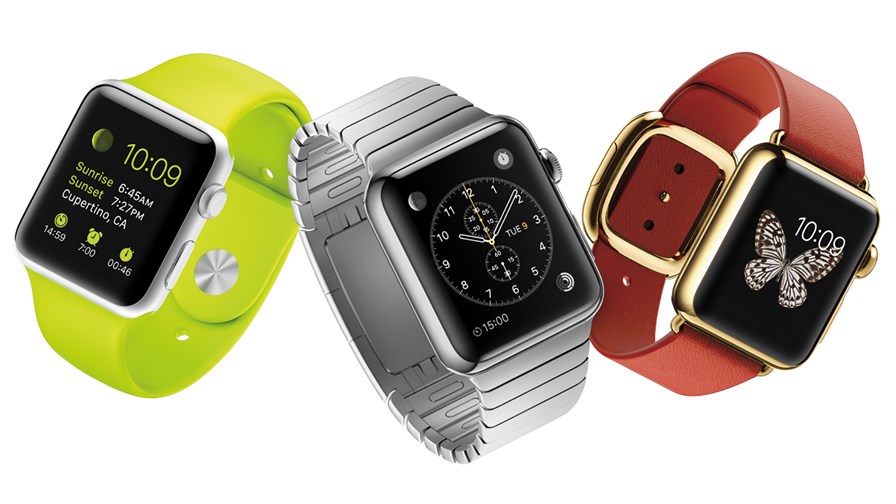 Despite the media frenzy around augmented reality and smart glasses, goggles and headsets, it looks like the secret to success in the wearables market is all in the wrist. Or more precisely, on the wrist; whether they be watches or fitness bands.
According to a new report from IDC, wrist-worn wearables, including bands, bracelets, and watches, accounted for 90.4 per cent of all wearable device shipments in 2014 and will only drop slightly to 80.4 per cent by 2019. This is perhaps not surprising, as there are so many vendors already producing wrist-worn products. As the number of vendors increases this year, together with greater customer awareness, the worldwide wearables market will increase from 19.6m devices shipped in 2014 to 45.7m in 2015, rising to 126.1m in 2019.
Propelling this 133 per cent growth in 2015 will an increased focus on smart wearables, says IDC, in other words those devices capable of running third-party applications, such as the Apple Watch, Motorola's Moto 360, and Samsung's Gear watches. The total volume of smart wearables will reach 25.7m units this year, up an extremely healthy 510.9 per cent from the 4.2m units shipped in 2014.
"Smart wearables are about to take a major step forward with the launch of the Apple Watch this year," said Ramon Llamas, research manager at IDC. "The Apple Watch raises the profile of wearables in general and there are many vendors and devices that are eager to share the spotlight. Basic wearables, meanwhile, will not disappear. In fact, we anticipate continued growth here as many segments of the market seek out simple, single-use wearable devices."
In contrast, "basic wearables", or those devices that do not run third party applications, will grow 30 per cent from 15.4m units in 2014 to 20.0m units in 2015.
"The explosion of wearable devices was clearly led by fitness bands, which until recently commanded prices that provided comfortable margins, but those days are changing," said Ryan Reith, program director at IDC. "The price of these fitness bands have come down so significantly in some markets that smartphone OEMs are now bundling them with smartphones at little cost."
Coming in at a distant second place in the charts are modular wearable devices, or those devices that can be worn on any part of the body with a clip or a strap, with 5.7 per cent market share in 2015. Clothing is the third category, and whilst there were almost zero shipments last year it is expected to grow the fastest as companies embed items with computing and communications capabilities, to reach a 4.5 per cent market share by 2019. Eyewear is likely to only reach 3.5 per cent market share by then, driven mainly by enterprise users within select vertical markets.
Email Newsletters
Stay up to date with the latest industry developments: sign up to receive TelecomTV's top news and videos plus exclusive subscriber-only content direct to your inbox – including our daily news briefing and weekly wrap.