What's up with… Xavier Niel & Proximus, Iliad, Vodafone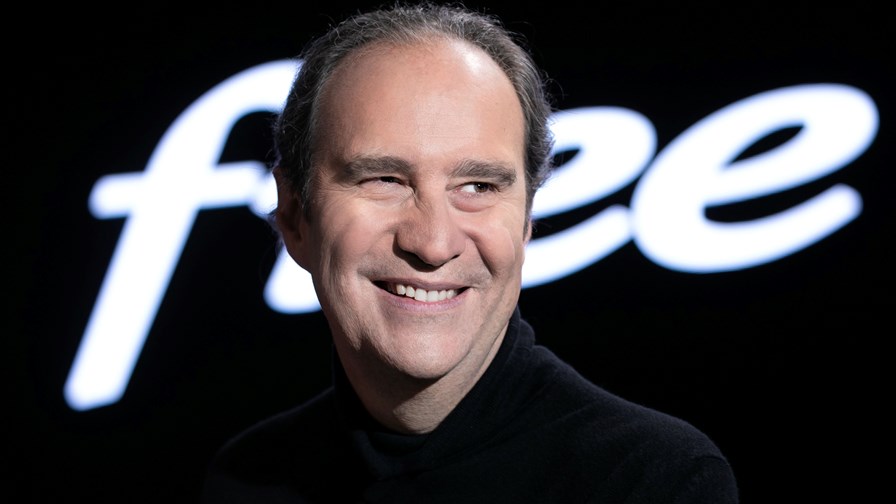 Iliad owner Xavier Niel takes a stake in Proximus
Move comes as Iliad reports impressive results
"Much more to be done," says Vodafone CEO
In today's industry news roundup: Iliad's owner and serial telecom entrepreneur Xavier Niel has snapped up a stake in Belgium's national operator Proximus; Iliad, meanwhile, is doing very well across multiple markets, including Italy… which just happens to be the problem child market for which Vodafone now needs to find a strategic remedy, confirms CEO Margherita Della Valle as she delivers the telco's H1 results; and more!
Serial telecom industry innovator and entrepreneur Xavier Niel has identified Belgium as the latest European market where he might be able to generate some returns. The Frenchman is best known for founding and building Iliad (using its Free brand) into a major competitive telco in France before branching out into multiple other markets, including Italy and Poland (more on that later). He also snapped up a 2.5% stake in Vodafone, has taken a sizeable stake in Millicom (the operator that is now focused on the Latin American market) and has a majority ownership of Ireland's national operator Eir via his investment firm Carraun. Now, using Carraun as his investment vehicle once again, Niel has taken a 6% stake in Proximus, Belgium's national operator that is majority owned (53.5%) by the Belgian state. "As the undisputed domestic leader in fixed and mobile, Proximus has a strong track record among the European incumbents. Proximus has also managed to develop a successful international business via its affiliates BICS and Telesign, a unique position among EU incumbents," noted Carraun in this announcement. Carraun is "supportive of the current strategy of Proximus top management, and in particular its ambitious FTTH rollout plan," and is "willing to cooperate with Proximus management." Niel noted: "We have built a pan-European telecom group over the past decade, always focusing on providing our customers with best value for money and relying on high-quality mobile and fixed network infrastructure. I have been attracted by the Belgian market for a long time with its strong economy and where a sound regulatory approach has led to a vibrant telecom sector, as demonstrated in the recently discussed fibre-to-the-home (FTTH) co-investment plan. I am very pleased that we now have the opportunity to invest in Proximus and hopefully create ties for the long term. Proximus is an iconic operator whose history is closely associated with Belgium. Over the years, Proximus has managed to adapt to a rapidly changing telecom environment and remain the national leader. It would be an honour if we could contribute as a long-term partner to the future evolution of Proximus." The announcement lit a fire under the Proximus share price, which is up by more than 6% to €8.55 on the Euronext exchange today.
News of the Carraun stake in Proximus came as Iliad published its third-quarter earnings, which the operator described as "excellent financial results for the first nine months of 2023 and a record sales performance in France and Italy. The results consolidate our European leadership in terms of revenue growth, and confirm our virtuous growth model." Group revenues for the first three quarters increased by 10.1% to €6.8bn, while earnings before interest, tax, depreciation and amortisation (EBITDA) increased by more than 5% to just over €2.5bn. Across its operations in France, Italy and Poland, Iliad ended September with 47.8 million customers, of which 38.3 million are mobile users and 9.5 million are fixed broadband users. A country-by-country breakdown is available in this press release. "These very good results were achieved thanks to our choices in terms of investment and defending our subscribers' purchasing power," noted Iliad CEO Thomas Reynaud. "They ensure that we can prepare for the future with confidence. Step by step, we are continuing to build a European telecoms group at the cutting edge of connectivity, the cloud and AI." Oh yes, Niel has sunk his teeth into AI – for more on that see Iliad targets European AI lead with hefty investments.
Niel is always on the lookout for a good investment opportunity and a way to build affordable scale in his business and, to that end, he made a somewhat cheeky but unsuccessful offer to acquire Vodafone's Italian operations for a reported €11.25bn in early 2022 in partnership with private equity firm Apax. At the time, Vodafone said the offer was not in the best interests of its investors, but 18 months is a long time in the European telecom sector and the potential combination of Iliad and Vodafone in Italy cropped up again today as Vodafone unveiled its latest numbers. The operator suffered a big drop in operating profit during the first half of its current financial year, down by 44.2% to €1.66bn, as group revenues sunk by 4.3% to €21.94bn, though the operator attributed this to "adverse foreign exchange rate movements and the disposal of Vantage Towers, Vodafone Hungary and Vodafone Ghana in the prior financial year." On a slightly more positive note, group service revenues increased by 4.2% to €19.2bn, with organic increases in Europe as well as Africa in local currencies: Notably in Europe, service revenues in the operator's largest single market, Germany (31% of total sales), have turned a corner, edging up during the second quarter on a year-by-year basis by 1.1% to €2.9bn. Vodafone Business, which provides services to enterprise customers, was a bright spot, reporting a 4.4% increase in organic service revenues during the six months to the end of September to just over €5.1bn, with organic growth recorded across all segments and in all markets except for Spain. Digital services sales (cloud, security, IoT) are growing at double-digit rates and accounted for 17% of Vodafone Business revenues in the first half of the fiscal year, with the operator ending September with 175 million internet of things (IoT) connections. "During the first half of the year, we have delivered improved revenue growth in nearly all of our markets and have returned to growth in Germany in the second quarter," stated CEO Margherita Della Valle. "Vodafone's transformation is progressing. Our focus on customers and simplifying our business is beginning to bear fruit, although much more needs to be done. We have also announced transactions to strengthen our position in the UK and exit the challenging Spanish market in order to right-size our portfolio for growth," she added. The UK merger with Three UK still hangs in the balance as regulators assess the potential impact of reducing the number of major service providers from four to three, while in Spain, Vodafone recently announced the planned sale of its still shrinking operation to Zegona for €5bn. And now, as Reuters reports, the merger and acquisition (M&A) attention is turning to Italy, which Della Valle identified earlier in the year as one of the more challenging markets in the Vodafone portfolio that needed to be addressed. "We are considering a range of options," the CEO said of Vodafone's Italian business. "We don't have deadlines, we don't have timelines," she added. So is Iliad still interested? You bet. While Reuters couldn't get a direct comment from Iliad on the possibility of another takeover offer for Vodafone Italia, Reynaud told reporters that "if there is consolidation in Italy, we want to participate actively." Game on! In the meantime, Vodafone is once again staring at a sliding share price, as its stock lost 2.8% of its value on the London Stock Exchange in Tuesday trading to sink to 75.2 pence.
No doubt one person casting an eye over Vodafone's results will be Nick Read, who until about this time last year was the operator's CEO: He stepped down following pressure from investors that were disgruntled with the slow pace of the telco's restructuring – see Vodafone CEO Nick Read quits as investor pressure takes its toll. Now he's wearing a CEO badge again, except this time it's at Exa Infrastructure, the alternative pan-European long-distance operator where he was appointed as chairman in June this year. Now he's taken over from Martijn Blanken as CEO, at least for the time being while the company conducts "a comprehensive search process to identify a permanent CEO." Might they just stick with Read?
Ericsson has long been proud of its in-house chip development R&D, which is one of the radio access network (RAN) technology attributes it highlights to mobile operators. The Swedish vendor has now unveiled its new generation of RAN Compute processors "to help communications service providers (CSPs) get the most out of current and future radio access technology evolutions. The most advanced RAN Compute products to date are powered by Ericsson Silicon and built for the network demands of 5G Advanced and enhanced artificial intelligence (AI) algorithms," the vendor noted in this press release. It added: "The two high-capacity processors, RAN Processor 6672 and Radio Processor 6372, offer four times the capacity compared to previous generation and can support up to six 4G and 5G modes, in a single unit. Advanced 5G markets typically utilise three to four modes in basebands at present. The additional modes made possible by the products announced today will allow CSPs to run more technologies simultaneously on one RAN Compute board, including 5G time division duplex (TDD) massive MIMO, 4G and 5G frequency division duplex (FDD), and more, with modes to spare for future needs." As data traffic volumes ramp up, that kind of firepower is going to appeal to operators and put pressure on Ericsson's rivals. And there's another brief mention in the announcement worth highlighting: "The new RAN Compute products are also hardware prepared for Open RAN deployments," the vendor noted, adding fuel to the Open RAN fire it started in earnest about a month ago – see Ericsson lights the Open RAN Fyuz.
Samsung has emerged as one of, if not the, leading vendor partner for mobile operators such as Vodafone Group that are advancing their Open RAN strategies and this has been recognised by some of the industry analyst firms that are tracking the sector, as the vendor noted in this blog. That's all very well, but Samsung doesn't embellish its self-praise with any meaningful statistics to back up its bragging – some insights into the number of sites deployed, at the very least, would help put its Open RAN success into context.
- The staff, TelecomTV
Email Newsletters
Sign up to receive TelecomTV's top news and videos, plus exclusive subscriber-only content direct to your inbox.