What's up with… Orange, Vantage & Vodafone, Xavier Niel & Millicom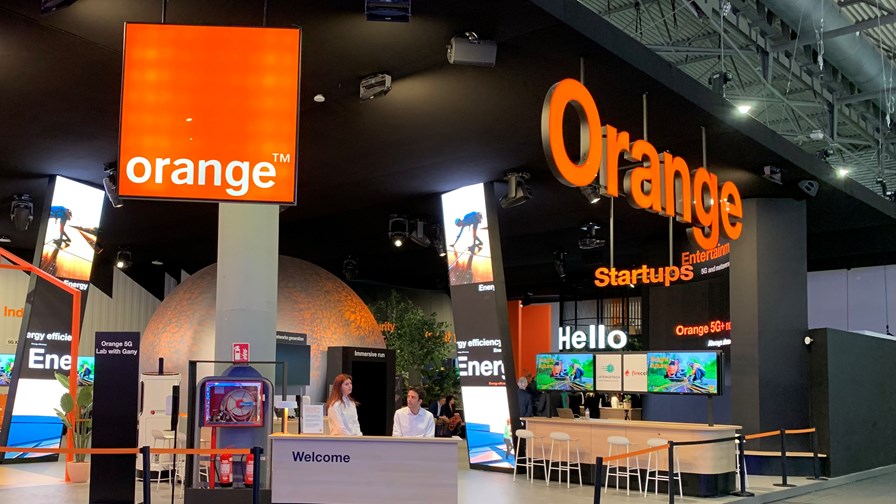 Orange has finally completed its acquisition of Voo
German antitrust regulator to probe Vantage and Vodafone in Germany
Iliad's Xavier Niel increases his stake in Millicom
In today's industry news roundup: Orange swallows its Belgian cable stake (geddit?); German regulator opens probe into alleged industrial sabotage of 1&1's network rollout by Vodafone and Vantage Towers; Xavier Niel now owns nearly a quarter of Millicom's equity; and much more!
After nearly 18 months of jumping through regulatory hoops, Orange Belgium has finally closed its acquisition of a 75% stake minus 1 share in Voo, the cable operator that operates a network in the Walloon region of the country as well as in parts of the capital, Brussels. Orange is shelling out about €1.35bn for its stake – the other 25% of Voo will be retained by Belgian technology, energy and industrial development firm Nethys. Orange spent the second half of 2021 fighting rivals for the right to acquire Voo, and eventually struck a deal on Christmas Eve that year. "Today's closing of our acquisition of VOO marks an important milestone – emboldening our convergence ambitions in Belgium," noted Mari-Noëlle Jégo-Laveissière, CEO of Orange Europe and deputy CEO of Orange Group. "Convergence in Europe has proven to be key to our leadership in Europe and demonstrates how Orange's new strategy, Lead the Future, will continue to meet the digital needs that our customers in Europe demand," she added.
Iliad owner Xavier Niel has increased his stake in Millicom International, which offers mobile and fixed services in multiple markets across Latin America, to 24.18%, according to a filing with the Securities and Exchange Commission (SEC). This move comes only months after he previously upped his holding to 20% via his Atlas Investissement vehicle, which also holds a 2.5% stake in Vodafone. Millicom, which has more than 40 million mobile and almost 5 million fixed broadband customers, generated revenues of $1.37bn in the first quarter of 2023. Its share price currently stands at $17.05, which values the company at just over $2.9bn.
Following a complaint filed by 5G new entrant 1&1 earlier this year, Germany's antitrust regulator, the Bundeskartellamt, is "examining whether Vodafone GmbH, Düsseldorf or its affiliated company Vantage Towers AG, Düsseldorf, may have violated German and European competition law by impeding 1&1's options for co-using radio masts." 1&1 has accused tower operating company Vantage, which is owned by Vodafone and has been contracted by 1&1 to build out most of its initial tower infrastructure, of hampering its operations by failing to meet its rollout deadlines and obligations and claimed it has been facing "obstacles to the rollout of its 5G mobile network resulting from actions by Vodafone." Andreas Mundt, president of the Bundeskartellamt, noted in this announcement: "We welcome the intended market entry of 1&1 as a fourth mobile network operator in Germany from a competition perspective. It is clear that to develop its own mobile phone network, a company has to make high investments and take entrepreneurial risks when taking such a step. It is a key task of competition law to set fair rules of play for companies' business practices. Powerful and dominant companies must not unfairly impede other companies. We will therefore scrutinise whether there are sound reasons for a delay in the provision of antenna locations for 1&1." But there's a sting in the tail for 1&1: "Irrespective of the Bundeskartellamt's proceeding, the Bundesnetzagentur [Federal Network Agency] is currently examining whether 1&1 must be fined for failing to meet its obligation resulting from its purchase of frequencies at an auction in 2019 to commission 1,000 5G base stations within the specified period. Whereas the Bundesnetzagentur is examining compliance with the frequency holder's obligations pursuant to the criteria set forth in the German Telecommunications Act (Telekommunikationsgesetz – TKG), the Bundeskartellamt's proceeding is based on assessing whether Vantage Towers' and Vodafone's business practices on the 'supplier side' could be objectionable under German and European competition law standards." Ouch!
Deutsche Telekom (DT) and Ericsson claim to be the first to have developed a proof of concept (PoC) that has "instantiated a secure network slice that automatically connects to private cloud services". Designed for enterprises, the "uniquely integrated solution" can customise managed end-to-end network slices suitable for cloud-based applications. In a joint statement, the companies argued that the tool delivers "automated configuration, provisioning and end-to-end orchestration of the enterprise slicing service order" without the need for additional device configurations. The trial was conducted on a 5G standalone (SA) testbed in a DT lab and saw enterprise smartphones connect to a predefined set of private cloud applications. The Swedish vendor provided the 5G core network, the radio access network (RAN) and end-to-end orchestration. Using a single management interface, a company's IT administrator can "customise, order, configure and manage an end-to-end network consisting of enterprise smartphones, a 5G network slice and private cloud services. Then, according to the German telco, employees can access private cloud-based applications on their devices via "a secure network slice" over the public network. Kaniz Mahdi, SVP for technology architecture and innovation at Deutsche Telekom, said the demonstration depicts "the potential of advanced 5G network slicing capabilities to enable unique and flexible services for enterprises, customised to specific needs." She added that the telco is driven to turn this innovation into "compelling solutions" for enterprises undergoing digital transformation. Daniel Leimbach, head of the customer unit for western Europe at Ericsson, added that the partnership with the German operator will help it "deliver on the real promise of 5G."
Amazon is reportedly discussing options to provide a low-cost or even free mobile service to its Prime customers in the US. Bloomberg has reported that the company was trying to negotiate low wholesale prices with Verizon, T-Mobile and Dish. According to the information (available here via BNN Bloomberg), members of Amazon's premium subscription package could get wireless connectivity plans priced at $10 a month or potentially at no extra charge. In addition, it is said that talks have been going on for about two months and AT&T has also been involved at times. There is no certainty as to when this plan might be launched and even if it will ever come to fruition. An Amazon spokesperson, cited by Bloomberg, has said that the company is "always exploring adding even more benefits" for its Prime subscribers, but currently doesn't have plans to add wireless to its suite of services. In late May, media speculation suggested that Dish was close to sealing a deal to sell its mobile service contracts via Amazon – see What's up with… Dish and Amazon, Ericsson, Open RAN & 5G in Brazil.
José María Álvarez-Pallete, Telefónica's chairman and CEO, has been made chairman of Virgin Media O2 (VMO2)'s board of directors with effect from 1 June. In a brief statement, Telefónica announced that Álvarez-Pallete has replaced Liberty Global CEO Mike Fries in keeping with the agreement made when VMO2 was formed as a result from the merger between Virgin Media (subsidiary of Liberty Global) and O2 (subsidiary of Telefónica), which states that chairmanship is to rotate every two years between Liberty Global and Telefónica. Fries will still have a seat on the VMO2 board.
- The staff, TelecomTV