What's up with… BT and Google, Vodafone and Three, smartphones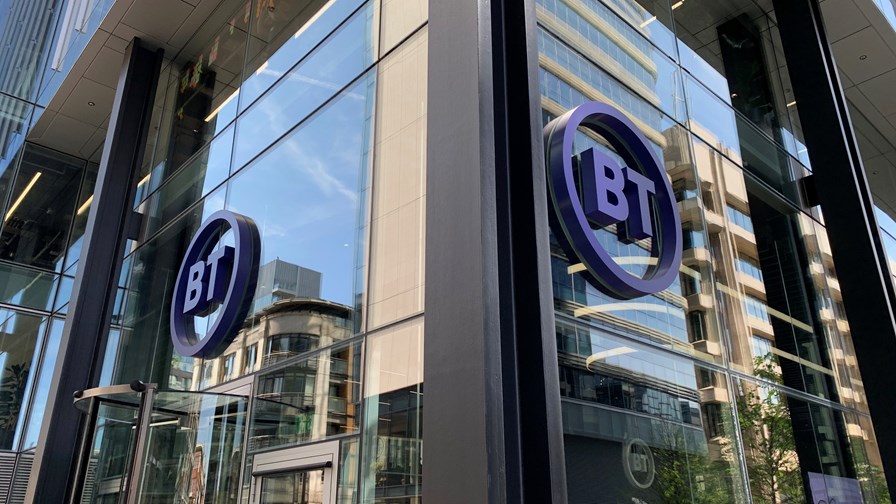 BT and Google join forces on cybersecurity services
UK's competition watchdog seeks input on Vodafone UK/Three merger
More than half of the world's population now has a smartphone
In today's industry news roundup: BT expands it cybersecurity services portfolio to include autonomic security operations with Google Chronicle; the UK's Competition and Markets Authority asks for industry views to assess potential impact of a merger between Vodafone UK and Three; and smartphone ownership passes the halfway mark as 54% of people globally now possess one.
BT and Google Cloud have struck a cybersecurity partnership that will see the UK telco become a managed services delivery partner for Google's autonomic security operations (ASO) offering based on Google Chronicle and focusing on an enhanced commitment to cybersecurity innovation. BT is already a major and well respected provider of cybersecurity services to enterprise and government users: It has customers in more than 180 countries and a team of 3,000 security professionals. Now its cybersecurity services portfolio will be expanded to include ASO, which BT describes as a "framework that combines principles, practices, and tools that enable organisations to take an adaptive and automated approach to threat management." The operator explained: "Underpinned by Chronicle's peta-byte scale detection, a data lake powered by Google Cloud's data and analytics platform BigQuery, and rich, compelling analytics via Looker, the solution decreases the time to detect and respond to threats, which is essential in the face of the increasing volume and complexity of cyberattacks." Tris Morgan, managing director for security services at BT, noted: "Combining Google Chronicle's capabilities with BT's view of global networks and experience of providing managed security services is a really exciting prospect. The ASO solution will help our customers to rapidly identify risks and automatically enhance their cyber defences – providing the speed that's essential to combating cyberattacks. It represents the first step in our partnership with Google Cloud on cybersecurity, with both companies committed to providing new innovations and solutions that help organisations stay ahead of an increasingly threatening cyber threat landscape." Read more.

The UK's Competition and Markets Authority (CMA) has begun the process of gathering comments from "interested third parties" into the potential impact of the planned £16.5bn merger between Vodafone UK and Three, which was formally announced in June this year. "Millions of consumers and businesses in the UK rely on Vodafone's and Three's mobile networks to stay connected," noted the CMA's CEO, Sarah Cardwell. "We will be carefully considering how this deal may affect competition in the UK, which could affect the options and prices available to customers. We will also assess how it may affect incentives to invest in the quality of UK mobile networks. This is an opportunity for those with an interest in this merger to let us know their views before we launch a full investigation." The CMA is gathering the information before it kickstarts its initial Phase 1 investigation that lasts up to 40 days. If that probe concludes that competition might be adversely affected, it will launch a longer Phase 2 investigation that lasts up to 24 weeks and is undertaken by an independent panel. Read more.

More than half of the global population – some 4.3 billion people – now owns a smartphone, according to the GSMA's annual State of Mobile Internet Connectivity Report 2023 (SOMIC). Of those smartphone owners, who now represent 54% of the world's population, about 4 billion are accessing internet services using their smartphone devices, finds the report, while a further 600 million people are accessing the internet using a feature phone. The report also highlights how much there is still left to do to close the digital divide. It points out that while the majority of the world's population are using mobile internet services, some 3.4 billion people remain unconnected, and the majority of those who are not using mobile internet live in areas covered by a mobile broadband network. Read more.

The European Space Agency (ESA), Deutsche Telekom's T-Systems unit and their partners have launched new services on the Copernicus Data Space that enables anyone to use the new analytics and trend monitoring services in combination with one of the largest public data spaces for Earth observation data. Read more.
- The staff, TelecomTV
Email Newsletters
Sign up to receive TelecomTV's top news and videos, plus exclusive subscriber-only content direct to your inbox.