Vodafone sells Spanish unit for €5bn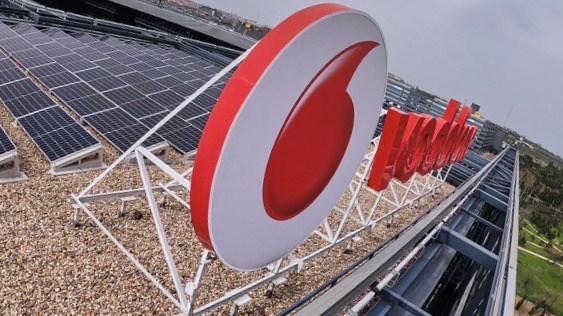 As expected, Vodafone says adios to its Iberian operation
It is selling Vodafone Spain to Zegona in a deal worth €5bn
CEO Margherita Della Valle says the deal is "a key step in right-sizing our portfolio for growth"
Agreement could help speed up decision over proposed Orange/MásMóvil merger, according to analyst
Vodafone Group has taken the next step in its portfolio revamp with the sale of its Spanish operations to Zegona in a deal valued at €5bn. Official news of the deal comes hot on the heels of reports that an agreement was imminent between the two companies and only five weeks after telecom investment firm Zegona confirmed its interest in buying some or all of Vodafone Spain.
Vodafone will receive a minimum of €4.1bn in cash and up to €900m in stock for its Spanish operation, which has been in decline for some time and the subject of a "big review" by CEO Margherita Della Valle since she took the reins on a permanent basis earlier this year.
In the most recent full financial year that ended in March, Vodafone Spain reported service revenues of €3.5bn, down by 5.4% year on year, and an operating loss of €94.6m. And in the first financial quarter that ended in June this year, Vodafone Spain reported service revenues of €871m, down 3%, so the business is still shrinking and in need of a major turnaround.
There's definitely something for Zegona to work with, though: At the end of March 2023, Vodafone Spain had 13.49 million mobile customers, 2.9 million fixed broadband customers and 1.46 million TV customers. It is the third-largest operator in Spain, after Telefónica (Movistar) and Orange Spain, which is currently attempting to merge with the country's fourth-largest player, MásMóvil, in an €18.6bn deal that is facing regulatory resistance as it would reduce the number of major players in Spain to three.
Interestingly, the Zegona team believes it's in a strong position to step in and merge the Vodafone Spain business with MásMóvil if the Orange deal fails to get clearance: Such a move would be ironic, given that Orange trumped Vodafone Spain to seal its merger deal with MásMóvil.
But it's also possible that Vodafone's deal with Zegona could work in Orange's favour, as it offers greater hope that Spain would have a committed and likely stronger third player.
"Vodafone's exit from Spain can be traced back to its failure to secure a deal with rival operator, MásMóvil," stated Kester Mann, director of consumer and connectivity at CCS Insight, in comments emailed to TelecomTV. "It lost out to Orange, which formed a joint venture now being scrutinised by the European Commission. Orange/MasMovil is a crucial alliance for the European telecoms sector as it could open the door to other tie-ups if approved. The commission probably wanted some clarity on Vodafone's long-term position in Spain before deciding, so today's news could help that process along," he added.
Commenting on the deal with Zegona, CEO Della Valle stated: "The sale of Vodafone Spain is a key step in right-sizing our portfolio for growth and will enable us to focus our resources in markets with sustainable structures and sufficient local scale. I would like to thank our entire team in Spain for their dedication to our customers and relentless determination to improve our organic performance. However, the market has been challenging with structurally low return. My priority is to create value through growth and improved returns. Following the recently announced transaction in the UK, Spain is the second of our larger markets in Europe where we are taking action to improve the group's competitiveness and growth prospects."
The deal, should it be approved by Zegona's shareholders and regulators, is due to be completed during the first half of 2024.
The Zegona team is coming into this deal with a lot of experience of the Spanish market, having previously been involved in turning around the fortunes of Telecable and then selling it to Euskaltel, and then being part of the investment team that sold Euskaltel to MásMóvil in 2021.
"We are very excited about the opportunity to return to the Spanish telecoms market," stated Zegona's chairman and CEO Eamonn O'Hare. "This financially attractive acquisition marks our third deal in Spain after successful turnarounds at Telecable and Euskaltel. With our clearly defined strategy and proven track record, we are confident that we can create significant value for shareholders," he added.
Zegona, which would get to use the Vodafone brand for up to 10 years, believes the Vodafone Spain business has a lot of potential, as it has its own fixed and mobile networks, and a unique pay TV offering. "Vodafone Spain is the only player in Spain integrating all major OTT platforms, including Disney+, Amazon Prime, HBO and Netflix, with a strong track record of continued expansion of its offering, positioning Vodafone Spain to grow its market share in this important segment of the market," noted the Zegona team in an extensive and detailed positioning statement issued to shareholders.
It also believes the Spanish telecom market has growth potential and that the country's economy is set for a rebound.
The Zegona team plans to "stabilise revenues through delivering on new commercial initiatives", such as:
Drive increases in the convergence of Vodafone brand customers and increased bundling of value-added services into customer offers, which is expected to increase customer loyalty, decrease customer churn and continue to stabilise and grow ARPU.




Seek to grow its market share in the value segment of the Spanish market by strengthening the Vodafone Spain value offerings, such as the Lowi brand, through leveraging areas of differentiation which other providers' value brands cannot easily replicate, such as adding 5G and TV to the Lowi offering.




Focus on core service differentiators in its advertising and customer acquisition activities that work to the Vodafone brand's advantage within the Spanish market, such as focusing on the breadth of its TV content and applications, the quality of its mobile network relative to other players and its customer service excellence (including empowering its people to create a culture of customer service champions).




Discontinue 12-month discount periods that end at the same time customer contracts come up for renewal to decrease churn and increase annual revenue per user (ARPU) across Vodafone Spain's consumer offering.




Bring a greater focus to wholesale relationships, which made up only approximately 4% (unaudited) of Vodafone Spain revenue in the financial year ended 31 March 2023 and which delivers higher margins than many other customer segments.
In addition, Zegona believes Vodafone Spain could benefit from the Spanish government's allocation of funding from the European Union's Recovery and Resilience Facility.
A turnaround would also depend on cutting costs, of course, and the Zegona team has plenty of experience in this regard and believes there is still lots of room for greater efficiencies in Vodafone Spain's operations.
As for Vodafone, it can now focus on getting its all-important £16.5bn merger with Three in the UK over the line – that could take some work as the proposed deal is attracting negative commentary, as well as regulatory scrutiny. As CCS Insight's Kester Mann noted, "When CEO Della Valle set out her initial strategy for Vodafone in May, she said it 'has to change'. Today's news is the first major tangible evidence of her priority to slim down, refocus and cut debt. She will now be hoping to build on the Spain exit by securing vital regulatory approval to merge with Three in the UK."
And there is a feeling that Della Valle has injected a sense of urgency into Vodafone's strategic deliberations since she took over – her predecessor, Nick Read, was essentially ousted by investors for being too cautious and slow to revamp the group. "I sense a real urgency from Margherita and maybe a greater realisation (openness) of the predicament in which Vodafone finds itself. Nick Read seemed to talk about the same sort of things, but maybe Margherita will go down as the CEO who gets things done," added Mann.
Della Valle will no doubt face questions about the Zegona deal and the company's ongoing strategy when Vodafone reports its fiscal half-year results on 14 November. In the meantime, news of the Zegona deal hasn't sent Vodafone investor pulses racing, as Vodafone's share price on the London Stock Exchange dipped slightly on Tuesday morning to 75.7 pence following the announcement of the agreement, perhaps a reflection that shareholders were hoping for a higher price for the Spanish operation.
- Ray Le Maistre, Editorial Director, TelecomTV
Email Newsletters
Sign up to receive TelecomTV's top news and videos, plus exclusive subscriber-only content direct to your inbox.