What's up with… Vodafone and Three, Tele2, A1 Group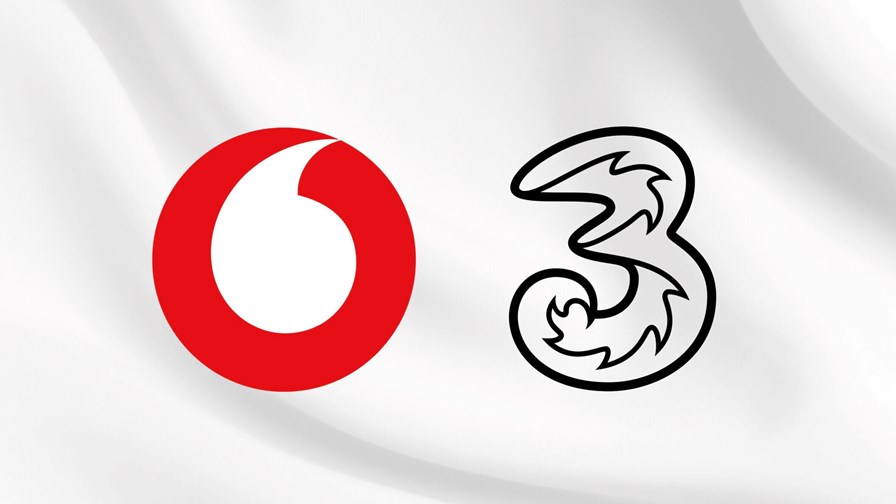 Vodafone UK and Three under merger scrutiny
Tele2 reports 10 consecutive quarters of growth
A1 Group is also in growth mode and has struck a deal with Netflix
In today's industry news roundup: The planned merger of Vodafone UK and Three is coming under scrutiny, and pressure, with regards to the impact on investments, jobs and prices; Tele2's business is still heading in the right direction; A1 Group is also defying macroeconomic trends and has become best buddies with Netflix; and much more!

The proposed merger between Vodafone UK and Three has hit a stumbling block, as it is raising concerns that it would result in job losses, investment curbs and higher prices for consumers. Executives from the two telcos told the UK's Business and Trade Committee that they believe the merger would create new jobs for building out and maintaining the network, and creating and supporting the IT systems. Nicki Lyons, Vodafone UK's corporate affairs and sustainability director, could not provide the exact number of jobs he expects the merger to create, but conceded that there could be an issue around head office duplication, Reuters reported. Commenting on the report, Nick Johnson, head of UKTIN (UK Telecoms Innovation Network), argued that while "there are always risks when two companies decide to merge, the development of connectivity implied by Vodafone and Three's pledge to build a 5G network for Britain is likely to create exciting new roles requiring new combinations of IT, software engineering and telecoms skills." He added that Vodafone and Three will need to overcome a hurdle around accessing talent and skills. "Working together, they must raise awareness of the range of network engineering career opportunities available to those looking to enter the sector, along with those looking to upskill," explained Johnson. Not everyone is of the same view, though. The British and Irish trade union Unite says it has conducted research that shows that the merger "is likely to lead to higher prices for all UK mobile network customers," suggesting that bundles could rise by as much as £300 a year. The union added that there is no evidence that a merger between Vodafone and Three would result in higher investment. "The evidence is clear: This merger is a terrible deal for Britain. When you reduce competition, prices go up, jobs get slashed, and the promise of investment turns out to be hollow," said Unite's investigative researcher, George Stevenson. Claims about higher prices for customers following the merger have reportedly been dismissed by the two companies. Vodafone and Three need to secure regulatory approvals before their merger can be brought to reality, and last week the UK's Competition and Markets Authority (CMA) started collecting comments from "interested third parties" into the potential impact of the move – see What's up with… BT and Google, Vodafone and Three, smartphones.
Swedish operator Tele2 has reported its tenth consecutive quarter of growth. It reported a 3% year-on-year rise in end-user service revenue to 5.4bn krona (SEK) ($495m) in the third quarter of 2023, due to "strong performance" in the Baltics and the business-to-business sector in Sweden. This, in addition to cost savings, led to a 3% increase in underlying EBITDAaL (earnings before interest, tax, depreciation and amortisation after leases) to SEK 2.8bn ($257m). The operator reported total revenues of SEK 7.3bn ($669m), which remained unchanged compared to the same period in 2022. Kjell Johnsen, president and group CEO of Tele2, described the period as "yet another good quarter for our business", as the company has delivered "a top-line growth of 3%, which represents our tenth consecutive quarter of growth. As we are gradually leaving legacy limitations behind us, we see a positive development in customer loyalty and churn for the Tele2 brand in Sweden." Another positive highlight during the period, he added, was acquiring "important spectrum" in September to enhance the telco's network capabilities – see What's up with… Vodafone and Zegona, Intel, NTIA and 5G.
Tele2 isn't the only European telco with positive news. A1 Group (Telekom Austria) has reported third-quarter revenues of €1.33bn, up by 2.6% year on year, while its earnings before interest and tax (EBIT) grew by 1.7% to €278m. In addition, the operator has struck a partnership with Netflix to deliver the streaming giant's service to its fixed broadband and mobile customers in six markets – Austria, Bulgaria, Croatia, North Macedonia, Serbia and Slovenia. "We are always aiming to combine the most coveted services with our offers to enrich the experience our customers have with A1," noted A1 Group CEO Alejandro Plater. "As A1 Group we managed to bring a partnership with Netflix live in Austria today – with more markets to follow in the coming period. This makes us, once more, the go-to operator in the respective markets both for customers and partners who want to make long-term deals," added the CEO. The partnership is made more interesting by A1's support of the so-called 'fair share' movement in Europe, where numerous telcos are pressuring the European Commission to force big tech firms, such as Netflix and Google, to contribute to the telcos' capital expenditures – see Euro telcos pile on fair share pressure.
Dish, the US market 5G newcomer, has claimed a breakthrough by testing simultaneous 5G 2x uplink and 4x downlink carrier aggregation using FDD spectrum (a duplexing method where the downlink and uplink frequencies are different). As a result, the company was able to achieve 200Mbit/s peak uplink speeds using just 35MHz of 5G spectrum, as well as 1.3Gbit/s peak downlink speeds with just 75MHz of spectrum. The test has been conducted in Dish's lab and in the field, using a mobile phone form-factor test device powered by Qualcomm's Snapdragon X75 5G Modem RF System, as well as Samsung's 5G vRAN solution. Dual- and tri-band radios across Dish's 5G network were also used for the trial which, according to the company, is "yet another world's first Dish has accomplished with its Open RAN cloud-native 5G network, underscoring its leadership in changing the way the world communicates". It explained that this means subscribers will soon be able to access even faster download and upload speeds on its 5G standalone (SA) network. Read more.
US operator Verizon is to hire 1,800 additional technicians to help with the expansion of its broadband network across the east coast. The new roles are mainly focused on building, maintaining and installing Fios, a bundled internet access, telephone and television service offered by Verizon. The positions will be based in rural and underserved areas, in keeping with its commitments as part of a project partially funded by the American Rescue Plan (ARP). It expects to fill all roles by July 2026. Find out more.
Vodafone and e& (formerly Etisalat) are already reaping the benefits of the relationship they rekindled in May with their "first joint major customer win". In a joint statement, the enterprise arm of the UK operator, Vodafone Business, and its UAE-based confederate announced they are to supply Al-Futtaim Group, an Emirati conglomerate that operates across the automotive, retail, real estate, finance and health sectors, with advanced software-defined wide area network (SD-WAN) from Vodafone, and hybrid managed connectivity solutions from e&, to help with its digital transformation and further its cloud adoption, initially in eight countries. "We will now target the growth opportunities presented by the emergence of key trading corridors between the Middle East and Europe, and favourable regional macro-economic policies incentivising the deployment of digital infrastructure across both private and public sectors," said Fánan Henriques, director of Vodafone Business International and EU-Cluster. Aside from this, Vodafone Business and e& have also signed a memorandum of understanding (MoU) to outline how they will jointly market, sell and service businesses and public sector organisations across their respective footprint. In May, the pair agreed to explore jointly offering numerous services, including fixed and mobile connectivity, mobile private networks, internet of things (IoT) and cybersecurity, which was essentially a pledge to collaborate more tightly after e& had steadily increased its stake in Vodafone to 14.6% – see Vodafone and e& edge closer and closer…
Latvia has vowed to help restore the ICT infrastructure of conflict-ridden Ukraine. In an emailed statement, the press office for the Ukraine's Ministry of Digital Transformation and the Latvian Ministry of Transportation announced that they have signed a memorandum of cooperation (MoC) to support "the immediate restoration" of broadband, as well as to support the country's development of ICT infrastructure and its integration into the European Union (EU) and joint projects. It is estimated that the Ukrainian ICT infrastructure has seen around $2bn worth of damage since the Russian invasion began in February 2022, including the destruction of more than 4,000 base stations and 60,000 km of fibre lines, and it is estimated that 12.2% of households have lost access to mobile services. The next steps as part of the MoC will see the two countries prepare an action plan and joint roadmap, organise joint events and meetings, and develop information-sharing procedures.
- The staff, TelecomTV
Email Newsletters
Sign up to receive TelecomTV's top news and videos, plus exclusive subscriber-only content direct to your inbox.