Euro telcos pile on fair share pressure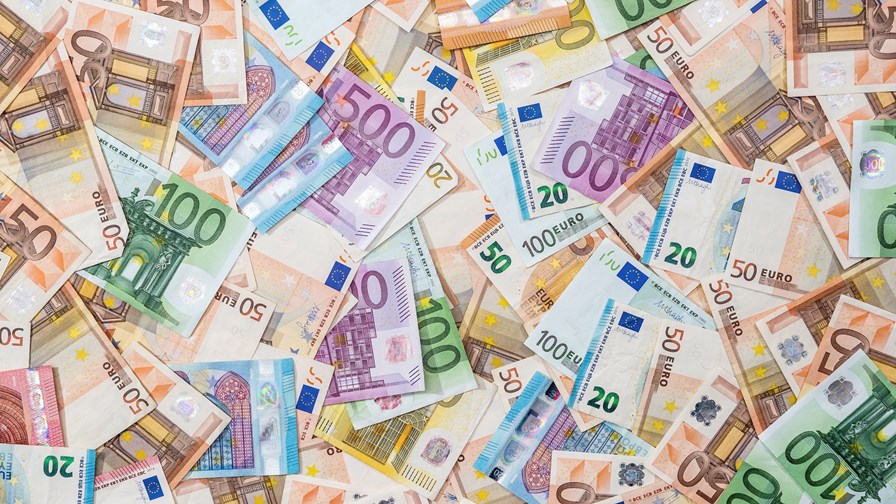 With summer over, the fair share issue has risen once again on European telco agendas
The operators want the big tech companies to contribute to their capex budgets
The latest public letter has even more telco CEO signatories
With the European summer holiday season now well and truly over, the region's telcos have once again turned their attention to a battle they're feeling increasingly confident about winning (or, at least, not losing…): The call for a 'fair share' contribution to their capex budgets by the so-called big tech giants, such as Amazon and Meta.
The European Telecommunications Network Operators' Association (ETNO) has issued yet another call on behalf of many of its members, demanding that European Union policymakers "overhaul today's telecoms regulatory framework", a move that would include legislation resulting in "a fair and proportionate contribution from the largest traffic generators towards the costs of network infrastructure."
As ever, the concern is that Europe's telcos don't have the capital to invest in the communications network infrastructure that is needed to support all the traffic they are carrying. Also the additional investment required – at least €174bn by the end of the decade – to ensure that Europe remains an attractive region in which companies can do business and for it to achieve its gigabit broadband goals, needs to come at least in part from the companies that are sending their data packets and video streams over the telcos' networks. The ETNO members also want European spectrum policy to be revised, but the fair share claim is at the heart of their demands – see this press release for the full ETNO statement.
The call for a fair share contribution is not new: The telcos have been griping for years about the "free ride" that the likes of Amazon, Google, Meta and Netflix have on their networks, but the demand for financial compensation became very real when ETNO published an open letter in September 2022 that was signed by 17 European telco CEOs. That letter was followed by a European Commission consultation into the issue, which was launched in February of this year and supported by influential commissioner Thierry Breton, who has ties with the telco sector as he is a former CEO of Orange. Breton is yet to report on the findings of the consultation, but the introduction of a fair share contribution by big tech has already gathered support in the European Parliament – see European Parliament backs controversial 'fair share' resolution.
It should also be noted that the idea has been met with strong opposition by multiple EU member states and the Body of European Regulators for Electronic Communications (BEREC).
But the idea is gathering stronger public support from the telco community: In September 2022, there were 17 signatories to ETNO's initial call to action and that number has now increased to 20. The signatories on the latest document are:
Thomas Arnoldner, CEO, A1 Telekom Austria Group

Ana Figueiredo, CEO and chairwoman, Altice Portugal

Edward Bouygues, chairman, and Benoit Torloting, CEO, Bouygues Telecom

Philip Jansen, chief executive, BT Group

Andreas Neocleous, CEO, CYTA

Timotheus Höttges, CEO, Deutsche Telekom

Oliver Loomes, CEO, eir

Christian Salbaing, deputy chairman, Hutchison Europe

Mike Fries, CEO, Liberty Global

Joost Farwerck, CEO and chairman of the board of management, KPN

Christel Heydemann, CEO, Orange Group

Guillaume Boutin, CEO, Proximus Group

Sigve Brekke, president and CEO, Telenor Group

Michel Jumeau, CEO, TDC NET

José María Alvarez-Pallete, chairman and CEO, Telefónica

Kjell Morten Johnsen, president and CEO, Tele2 Group

Allison Kirkby, president and CEO, Telia Company

Pietro Labriola, CEO and general manager, TIM

Victoriya Boklag, CEO, United Group

Margherita Della Valle, CEO, Vodafone Group
There are a number of additional companies represented in this list compared with the letter published last September – namely CYTA (Cyprus), eir (Ireland), Hutchison Europe, Liberty Global (which has multiple operations across northern Europe), TDC (Denmark) and Tele2 (operations in Sweden and the Baltic states of Estonia, Latvia and Lithuania).
That's six new names but the list has grown by just three… so who is no longer on the list of signatories?
Last year the Altice Group was represented by two CEOs (from France and Portugal), but this time around it is represented by Ana Figueiredo, CEO and chairwoman of Altice Portugal, alone.
More notable is the absence of Swisscom and its Italian subsidiary Fastweb. ETNO declined to comment on the changes in the names on the list and Swisscom has not yet responded to a request for comment, but TelecomTV understands that Swisscom's position has not changed. [UPDATE: Swisscom responded to point out that it is not a signatory only because the statement directly addresses European Union markets. It stated: "Swisscom's position on the ETNO campaign hasn't changed. The letter from 2nd of October is addressing primarily the EU institutions and policies which aren't directly applicable for us as a Swiss company. Furthermore, there are topics addressed which are not applicable in Switzerland."]
The ETNO members are likely to be encouraged in their quest for fair share contributions by the recent announcement from South Korea, where SK Telecom and Netflix resolved a fair share legal tussle by striking a business partnership – see What's up with… SK Telecom & Netflix, Singtel, satellite 5G.
While that deal in South Korea did not result in a direct contribution to telco capex costs, it did result in a positive outcome for SK Telecom as the telco will now be a sales channel for Netflix subscriptions and get a cut of the fee, providing it with a contribution towards the cost of carrying the traffic. Could Europe's operators hope for something similar, or even more?
- Ray Le Maistre, Editorial Director, TelecomTV
Email Newsletters
Sign up to receive TelecomTV's top news and videos, plus exclusive subscriber-only content direct to your inbox.